| | |
| --- | --- |
| | |
Volume 5, Issue 34
NOFAS Event
NOFAS International Gala.
September 17, 2014. Washington, DC. Gala celebrating 25 years of NOFAS at the Embassy of Italy. Honoring: His Excellency the Ambassador of Italy Claudio Bisogniero, The Honorable Tom Harkin, and The Honorable Lisa Murkowski.
FASD Awareness Day – September 9, 2014
List of FASD Day Events
Please submit your organization's FASD Day event for NOFAS to include on our website.
Social Media Campaign
Join NOFAS on Thunderclap for an FASD Day social media campaign.
International Campaign
Organized in partnership with the European FASD Alliance, NOFAS, and other FASD organizations around the world.
FASD Awareness Day Packet
Available from the Frontier Regional FASD Training Center.
Information from the FASD Center for Excellence
Includes a flyer.
Community News
Residence for Adults with FASD in Canada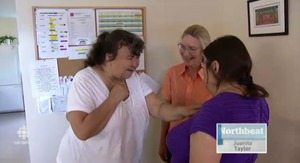 People's Place is a residence for adults with FASD in Yukon, Canada. The $3 million facility has been open since February 2014. "Seven men and six women live at the facility. They are provided individual apartments which include washrooms and kitchens including stoves. Staff are on hand 24 hours a day to provide counselling or help diffuse a crisis." –
CBC News
FASD Awareness Campaign in Canberra, Australia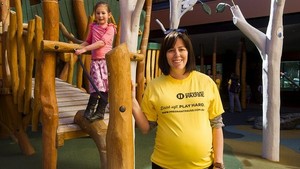 "Nearly one in five women drink while pregnant, but a new campaign is seeking to drive down the unhealthy statistic by encouraging Canberrans to banish the booze in support of their pregnant partners and friends. The Pregnant Pause campaign, launched on Wednesday at Centenary Hospital for Women and Children, comes on the back of research showing nearly three quarters of pregnant women who drink do so with their partner." –
Canberra Times
Research News
Prevalence and Characteristics of Women at Risk for an Alcohol-Exposed Pregnancy (AEP) in the United States: Estimates from the National Survey of Family Growth
This new study on alcohol use during pregnancy was published recently from CDC's National Center on Birth Defects and Developmental Disabilities. The Maternal and Child Health Journal published a study that used data from the National Survey of Family Growth to estimate the number and characteristics of women in the United States who are at risk for an alcohol-exposed pregnancy.
Single Drinking Binge Could Harm Child Development
"A single drinking binge in late pregnancy could harm child development, research on rats from the University of Otago suggests. The evidence on how drinking can damage brain cells has been released by neuroscience researcher Dr Paul Shoemack." –
Otago Daily Times
Webinars
What Educators Need to Know About FASD
August 27, 2014. 12 PM – 1:00 PM CDT. "MOFAS will present a back-to-school webinar focused on interventions for working with children and adolescents with an FASD in a classroom setting. This presentation will be co-sponsored by Education Professional Pal and will offer continuing education credits for educators. Register today for this webinar! Space is limited. Contact: ruth@mofas.org for more information."
FASDs: Communication, Care Plans, and Care Coordination
August 27, 2014 at 3 pm ET (30 minutes). Webinar though CDC/NCBDDD cooperative agreement with The American Academy of Pediatrics (AAP). "The communication, care coordination and co-management session will confirm the importance of a medical home and its role in working with patients and families. Drs Matthias and Chasnoff will review the development of comprehensive care plans and present several case studies to demonstrate different approaches to care coordination and co-management."
Alternatives to Incarceration for Criminal Offenders with Developmental and Intellectual Disabilities
August 28, 2014. 1:30 PM – 2:30 PM EST. "Criminal Offenders with developmental and intellectual disabilities (I/DD) present unique challenges to the criminal justice system seeking to investigate and prosecute crime as well as to the social service system seeking to serve and assist this vulnerable population. Such individuals make up at least 9 – 10% of the prison population and some studies tell us that they may comprise as much as 50% of adult and juvenile offender populations"
FREE Webinar on Addressing FASD TIP #58
September 9, 2014. 3:00 PM – 4:00 PM EST. The FASD Center for Excellence (CFE) is marking FASD Awareness Day with a special free Webinar on the new Treatment Improvement Protocol (TIP) Addressing Fetal Alcohol Spectrum Disorders (TIP #58). TIP 58 is the first in its series to specifically address FASD.
Living With FASD 2014 Summit
September 9-20, 2014. "The purpose of this annual Summit is to provide families and professionals with the most up-to-date training, based on the newest research on FASD. This year's theme is "Building A Bridge to Adulthood". An overarching principle is how the dysmaturity typical in FASD plays such an important role in the transition to adulthood for those (and their families) with FASD."
SAMHSA: Recovery and Health: Echoing Through the Community
September 15, 2014. 12:00 PM CST. "The webcast will expand the understanding of the role peers play in recovery, foster dialogue at national, state, and local levels on how to integrate peer-based recovery throughout all systems of care, and provide specific, concrete action steps that people can take to foster the spread of peer-based recovery."
Events
2014 Oklahoma Conference on Child Abuse and Neglect with Oklahoma Drug Endangered Children Alliance
September 4-5, 2014.
National Indian Health Boards 31st Annual Consumer Conference
September 8-11, 2014. Albuquerque, New Mexico. NOFAS Vice-President Kathy Mitchell is to present a plenary and workshop on FASD at this years National Indian Health Boards 31st Annual Consumer Conference.
Frontier Regional FASD Training Center In-Person Training
. September 11, 2014. Salt Lake City, Utah. In order to provide a comprehensive recipe of advocacy for those with an FASD, this workshop will take participants on a journey that enfolds the fields of prevention, intervention and ethics within the FASD domain.
Cape Cod Symposium on Addictive Disorders
September 11-14, 2014. Hyannis, MA. "At CCSAD, expect to mingle with Physicians, Nurses, Psychologists, Private Practitioners, Employee Assistance Professionals, Social Workers, Professional Counselors, DOT/SAP Professionals, Chemical Dependency Counselors, Marriage and Family Therapists, Rehabilitation Counselors, Alcoholism and Drug Abuse Counselors, and more."
NOFAS International Gala.
September 17, 2014. Washington, DC. Gala celebrating 25 years of NOFAS at the Embassy of Italy. Honoring: His Excellency the Ambassador of Italy Claudio Bisogniero, The Honorable Tom Harkin, and The Honorable Lisa Murkowski.
ATTACh Conference, Trauma-Informed Treatment: The Intersection of Attachment, Science, and Hope
September 17-20, 2014. Orlando, Florida. "This conference brings together a global network of professionals and parents for transformative workshop sessions with leading experts in the field of trauma and attachment. Dr. Ira J. Chasnoff, leading researcher in the field of child development and the effects of maternal alcohol and drug use on the newborn infant and child, will present an all-day Pre-Conference training on September 17th."
FASD Action Summit
September 26, 2014. Moline, Illinois. "Join national experts in the field of FASD as they present the latest research and practices regarding prevention, diagnosis and strategies for living with the neurodevelopmental conditions associated with the use of alcohol during pregnancy."
Workshop: FETAL ALCOHOL & OTHER NEUROBEHAVIORAL CONDITIONS
October 16, 2014. Portland, Oregon. "The workshop will educate you on the current status of research for identification and on a best practices approach for treatment and accommodations. The goal is to increase understanding, reduce frustration, and expand options. Case examples of successful diagnosis, treatment and accommodations are central to this training."
2014 Alberta FASD Conference
October 20-21, 2014. Edmonton, Alberta, Canada. "The Government of Alberta invites you to join us in this important multidisciplinary conference focused on FASD and its impact on individuals, families, communities and society at large. The conference will feature keynote presentations by Hayley Wickenheiser, Michael J. Kendrick, Peter Choate and Drew Dudley, and over 35 breakout sessions discussing the latest practices in FASD prevention, assessment and support."
FASD: A Focus on Congenital Heart Defects
November 4, 2014. St. Petersburg, Florida. "CME accredited course. FASD is a world-wide epidemic. The purpose is to provide current information on effects of alcohol on the developing cardiovascular system in addition to neural effects and the societal impact. Current research and studies will be addressed."
Please send suggested items for the roundup (events, articles, research) to information@nofas.org

The content of the NOFAS Weekly Roundup does not necessarily reflect the official positions or views of NOFAS.

The NOFAS Weekly Roundup is edited by Andy Kachor.