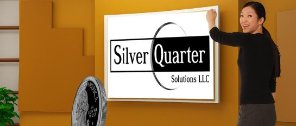 Silver Quarter Solutions, LLC
The Clear Choice for All
Your Multimedia Needs!
Explainer Videos
Need an advertisement, promotional or explainer video? We can script, design and deliver your message in an engaging multimedia format. A great way to promote your programs and services or to highlight special events.
OJT Promotional Videos

Business Services Programs

Promote Job Fairs

Tour of Services - ensure your job seekers are aware of all the services you offer



Click here to view a sample video.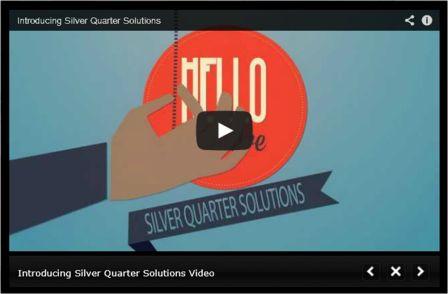 Board Member Orientation
Workforce Development is a highly regulated and complex industry that requires participation and leadership from a variety of sectors within the local community. In this series, your board members will learn the essentials of their responsibilities; receive a high level overview of legislation and gain understanding of your center operations allowing them to perform more effectively in their role on your board.
Overview of Board Responsibilities

Workforce History and Acts

One-Stop Center Overview
New Hire Orientation & Staff On-Boarding
Streamline your new hire on-boarding process through online training and searchable resource materials. Ensure each employee receives consistent information concerning your organization's values, policies, procedures and processes.
Company Overview – Mission, Culture and Expectations

Employee Handbooks, Policies and Procedures

Diversity and Ethics Policies

Prevention of Sexual Harassment Policies
Custom Course Development
We can customize an e-learning solution to meet your training needs! Our team of award-winning instructional designers, graphic artists, creative writers, voice talent & technology experts specialize in working with workforce development organizations, using a proven process for streamlined delivery.

Click here to view a sample course.
Case Management Series
Business Services Series
Customer Service Series
Click here to view our Course Catalog.
Webinar Services
Not all of your staff able to attend your training sessions or employee meetings? We understand - you do have customers to take care of and not everyone can get away from their duties at the same time.

Cut travel costs! Using our Webinar Services, we can capture your presentation live and online allowing remote participants to join in. We will also record your presentation for later viewing for those who were unable to attend the live session.
Engage your Center staff! Record a monthy Message from the Executive Director quickly and easily, keeping your entire staff informed of the latest developments and accomplishments in your region.
Don't see the topic or program you need? No problem! We work with a variety of subject matter experts, or we can work with your experts to develop your program.


We look forward to meeting and working with you!
Sincerely,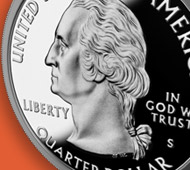 Bill Herrmann, CEO
Silver Quarter Solutions, LLC
Hickory, NC 28601
321-795-6412
bherrmann@silverquartersolutions.com
www.silverquartersolutions.com