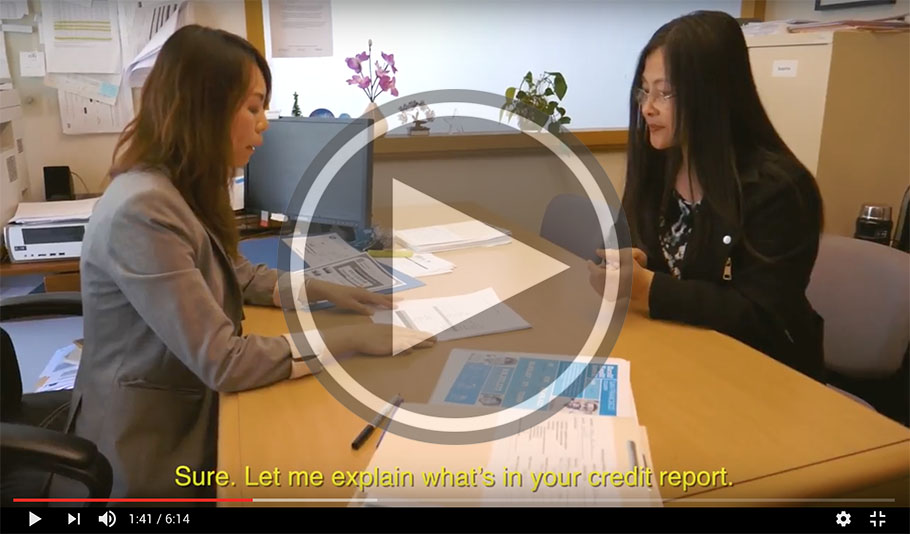 Visit ASIAN, Inc.'s video library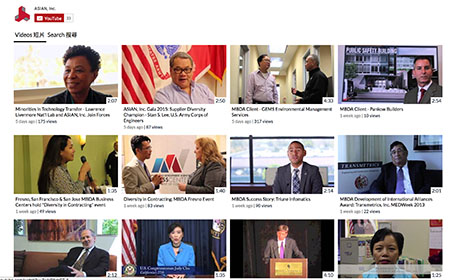 Video messaging is quickly becoming the best way to disemenate information online. ASIAN, Inc. has stayed with the times to better serve its clients and supporters using this medium.

ASIAN, Inc.'s video library offers YMYG modules (Our latest module on credit reports in Mandarin can be accessed through the banner above or

here

) in language to help its client access free financial empowerment tools provided by the CFPB as well as tutorials on how to fill out necessary forms to access thier city's housing services.



We are also organizing our client's success stories. Our clients are not just numbers to us, and their stories help make our organization what it is. You can access our business success stories here and our housing success stories here.
ASIAN, Inc. hold first East Bay Affordable Housing Workshop at Oakland City Hall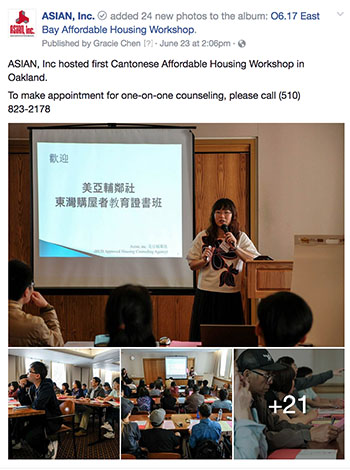 Our housing counseling services have been a staple in how ASIAN, Inc.'s executes its mission to empower the underserved. Last month ASIAN, Inc. extended its reach of housing counseling services to the East Bay with their first affordable housing workshop.

ASIAN, Inc. partnered with Wells Fargo to help educated Cantonese speaking East Bay residents on how to buy their first home. The first workshop was held at Oakland City Hall and every seat was filled showing the great need and demand for these services in the area. If you or a friend are interested in attending one of our workshops in San Francisco or the East Bay click here to find information on how to reserve your seat.
Congress is recognizing the importance of the Minority Business Development Agency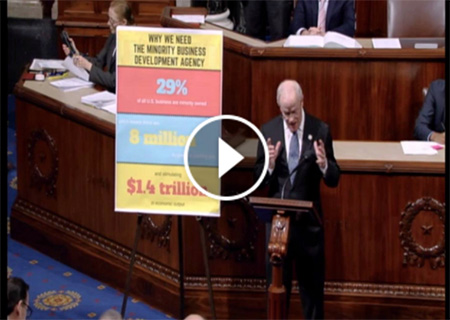 Thank you to Congressman Jerry McNerney (CA-9) for tirelessly advocating the continuation of the US Minority Business Development Agency (MBDA) within the U.S. Department of Commerce. Rep. McNerney spearheaded a joint letter of support signed by Congressman Don Young (AK-At Large), Congressman G. K. Butterfield (NC-1) and over 70 of their House colleagues. We agree that MBDA is a key source of assistance to minority business enterprises seeking increased access to capital, contracts and certifications and other business development tools. In 2015-16 alone, the MBDA Business Centers operated by ASIAN, Inc. facilitated $1.1 billion in access to capital and contracts by MBEs, creating and saving over 1,100 jobs.
MBDA "Doing Business with California Water Companies" Workshop in Southern California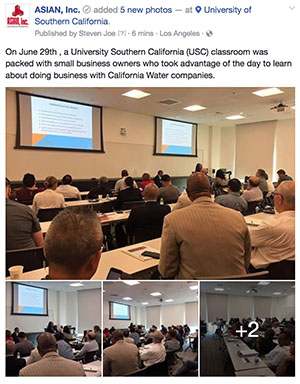 On June 29th, a University Southern California (USC) classroom was packed with small business owners who took advantage of the day to learn about doing business with California Water companies.

This California Water Association (CWA)-sponsored event is the second of the Capacity Building and Technical Assistance workshop series. The event was jointly organized by San Jose Minority Business Development Agency (MBDA) Business Center and Los Angeles MBDA Business Center.

The lineup of the agenda included a presentation on the different procurement opportunities with members of CWA, bonding, and an Access to Capital discussion moderated by Victor Parker, District Director of Small Business Administration (SBA) Los Angeles, featuring Boston Private Bank and Trust, Bank of America, and Pacific Western Bank.

Acting National Director of MBDA, Chris Garcia, also made a quick appearance and briefly addressed the attendees.

As the event came to an end, small business owners were given the opportunity to network with the speakers and create meaningful connections. Emma Maxey, Supplier Diversity Manager of Golden State Water Company who was present at the event commented, "Working with the MBDA has broadened our reach with small businesses by developing relationships between our industry (how to do business with the Water Utilities) and connecting them with the banking institutions (prospects for their financial needs). We are excited to be a part of this endeavor." Her sentiment was echoed by Jose G. Espinoza, Supplier Diversity Program Manager of California Water Service, "Our partnership with MBDA is key to the California Water Association's efforts in capacity building and technical assistance. We're proud of the results and remain committed to our mission of providing a forum to address the challenges our suppliers are facing."
A Huge Thank You to Bank of America for the Community Development Grant! #BofAGrants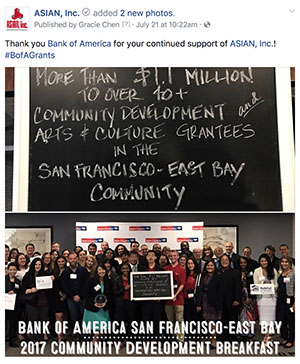 We are proud to be one of the organizations awarded part of Bank of America's $1.1 million commitment to community development and art and culture grantees in San Francisco and the East Bay.
This grant will allow us to expand the number of clients we serve and to provide comparable services and workshops in San Francisco and Oakland for underserved LMI LEP AAPI community. Thank you Bank of America!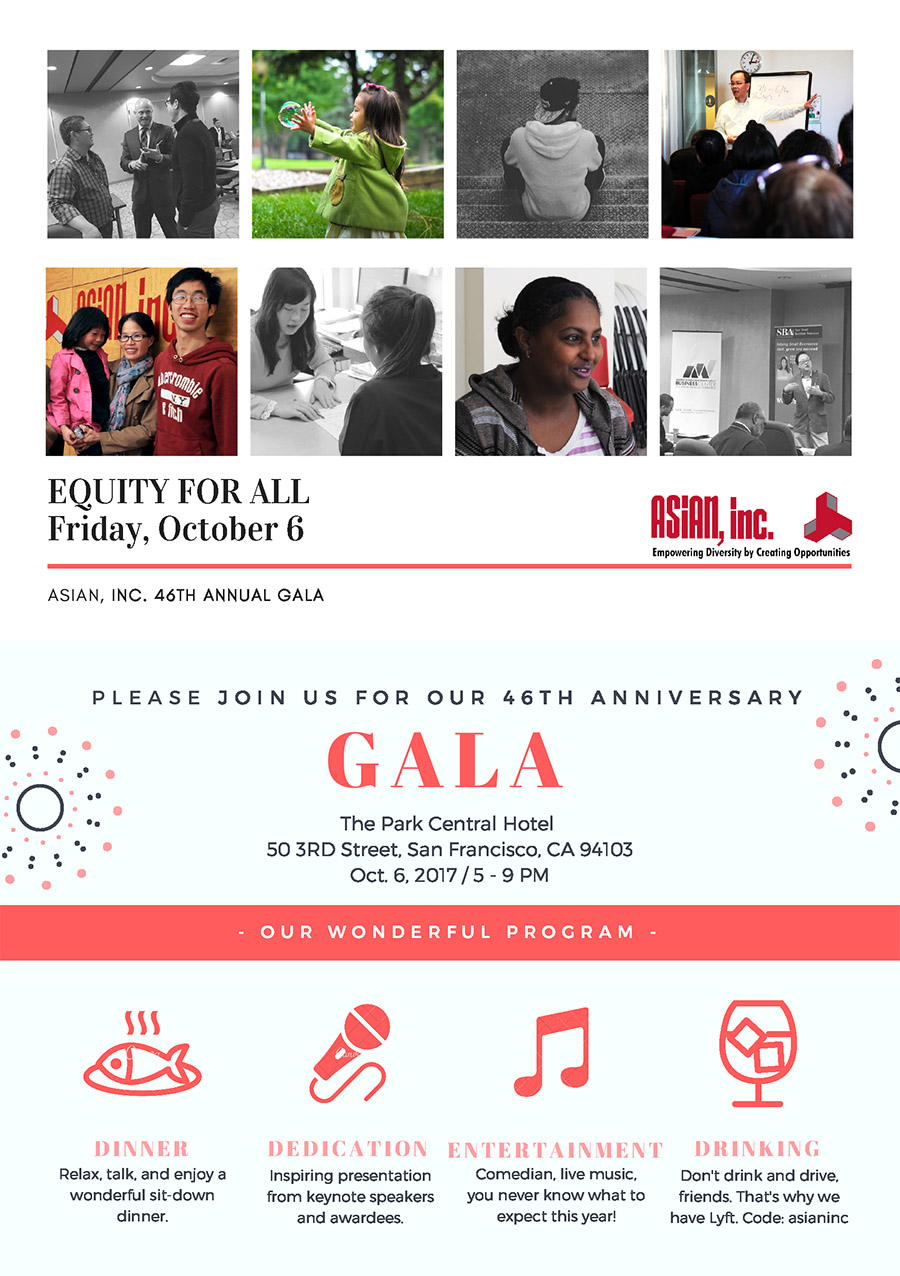 Download our 2016 Annual Report Here!

---
Like what you've just read? Our dedicated staff spends hours putting this monthly newsletter together. Please help defray the cost by making a donation today.

ASIAN, Inc. is a 501(c)(3) non-profit organization, federal tax ID #94-1753170. Your donation to ASIAN, Inc. and/or the MED Week Coordinating Committee is tax-deductible to the extent allowed by law. Please click below to donate: