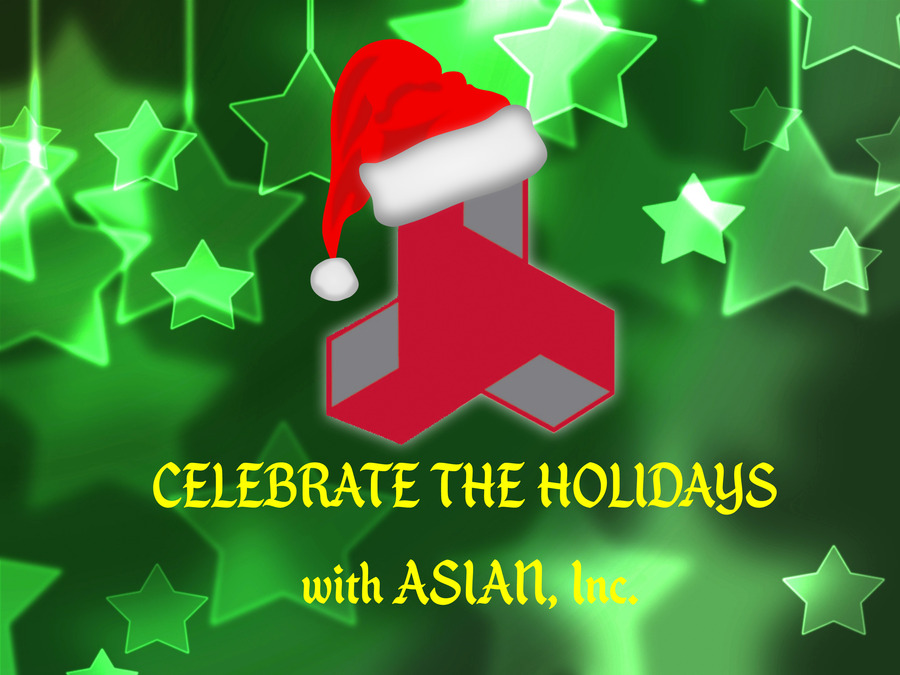 You're invited to party with us at our renovated HQ! RSVP now

Our Minority Business Centers open trade channels to Asia

"Head Monster" of

SFMBDA client

Monster Cable in Consumer Electronics Hall of Fame

2016 Global Entrepreneurship Summit coming to Silicon Valley

Make a tax-deductible donation by end of this tax year!
You're invited to party with us at our renovated HQ! RSVP now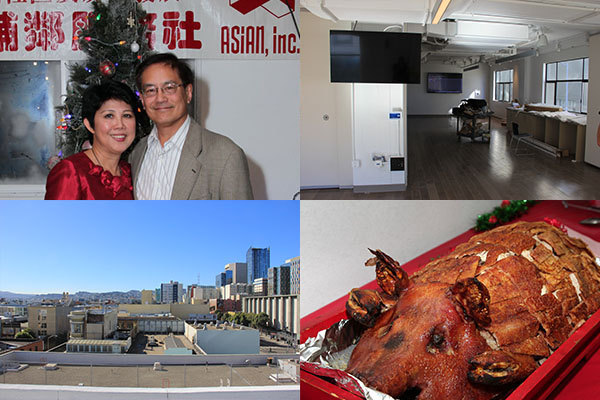 2015 has been quite a year for ASIAN, Inc., and since the holiday season is upon us, we'd like for you to celebrate with us! RSVP to our annual holiday party, at our headquarters on Tuesday, December 15, from 6 to 9 p.m. Join our hard-working staff for food and drinks!
This year, the building we are headquartered in has gone through a major remodel -- we're excited to show you the new community assembly room in our building that was designed and shared by our new building mate Local 21. Please join us on the December 15th, and enjoy a drink (or two) on our new roof deck.
Street parking is free after 6 p.m, but if you would like free *valet* parking, we offer a credit good for two hours of free parking for new users of the Luxe valet service -- download the Luxe app at luxe.com/download and use this code in the "Payment" section: SF. Be sure to use the Luxe app to request a valet at least 15-30 minutes before dropoff and pickup.
Need a ride to or from the party? New users of Lyft get a $20 credit towards a free ride -- sign up at lyft.com/signup and enter the code ASIANINC. For every code successfully redeemed, Lyft donates $10 to ASIAN, Inc.!

Update: In the previous email blast we posted the wrong image of Local 21's headquarters, who have recently moved into our building. The image has been corrected to show Local 21's community assembly space, which they are graciously sharing with ASIAN, Inc. to hold their weekend homebuyer workshops to help low income famlies find housing in San Francisco. We sincerely apologize for this mix up, and want to welcome our new neighbor Local 21.
Our Minority Business Centers open trade channels to Asia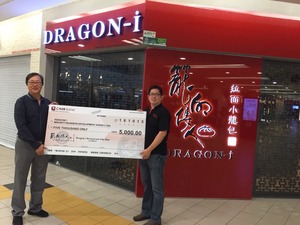 Five Crops International, a client of the Minority Business Development Agency's San Jose Center, recently created a lucrative export/import relationship with Dragon-i Restaurant Sdn Bhd, the largest and most successful Shanghainese and Hong Kong chain operator in Malaysia. This relationship was brokered through trade missions organized by both the San Jose and Fresno MBDA Business Centers, which provided assistance to both parties related to FDA registration, labelling, nutritional facts, freight and methods of international payment. The symbiotic trade relationship has Five Crops exporting sea cumcumbers and abolone to Dragon-i, and Dragon-i in return exporting their famous Durian Mooncakes for distribution in the U.S. by Five Crops.
Five Crops (also known as Dandy Food Products in the U.S.) manufactures shrimp chips in Emeryville, California and, for the past 30 years, has been a food distributor to the majority of Asian grocery stores across California, Washington and New York. The Company became a client of MBDA San Jose five years ago, when they needed assistance with access to capital for purchasing their very own commercial building. During the process, MBDA San Jose provided the client with one-on-one business consultation, loan packaging, financial analysis and a bank referral that led to a SBA 504 loan for the building. With the success of the loan, the relationship between the client and MBDA San Jose flourished into an opportunity to open global markets in the exports/imports business trading in Malaysia.
"Head Monster" of Monster Cable inducted into CE Hall of Fame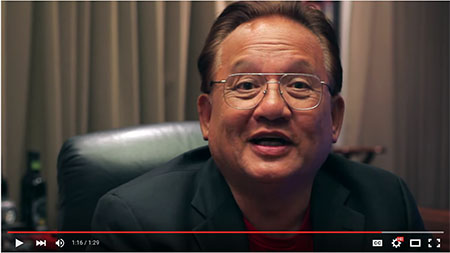 Noel Lee, CEO and "Head Monster" of MBDA San Francisco client Monster Cable, was inducted last month into the Consumer Electronics Association Hall of Fame. At its Gala in September, ASIAN, Inc. had recognized Monster Cable as its Minority Manufacturer of the Year -- click here to view Noel's acceptance video.
After being inducted, Noel said,

"
It's really hard to imagine that you can build an industry on a piece of wire, but that was a dream that I had, being an audiophile." To read more about Noel's induction, click here.

Tony Tang, MBDA San Francisco Business Consultant, said, "I'm not surprised at all by Noel's induction to the CE Hall of Fame. His continuous efforts to create the best products in the market just shows how much passion he has with new technology and innovation. If the induction didn't happen this year I'm certain he would be inducted in the next few years. Well deserved!"
2016 Global Entrepreneurship Summit coming to Silicon Valley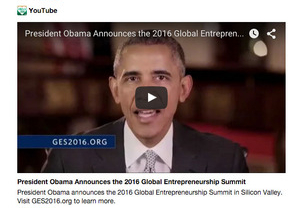 The Global Entrepreneurship Summit first began in 2010 and held all over the world from the US to Kenya, Africa. It celebrates all entrepreneurs and innovators from all backgrounds, ethnicities, and locations.

This year, the Summit comes back to the United States, to the birthplace of technology, Silicon Valley. Click on the picture to see President Obama make this major announcement. To learn more about the Global Entrepreneurship Summit, visit GES2016.org.
Make a tax-deductible donation before end of this tax year!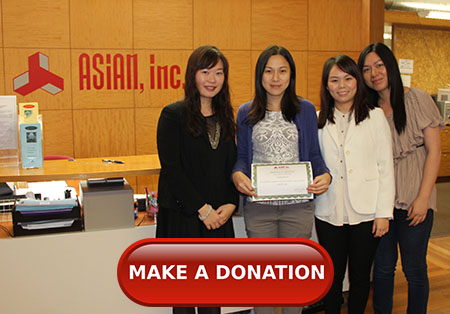 It's that time again -- the time for giving! If you are thinking about making an end-of-the-year donation to a deserving non-profit, think of us. Our programs to serve socioeconom are all run off the donations from our supporters. If you would like to make a donation please
click here!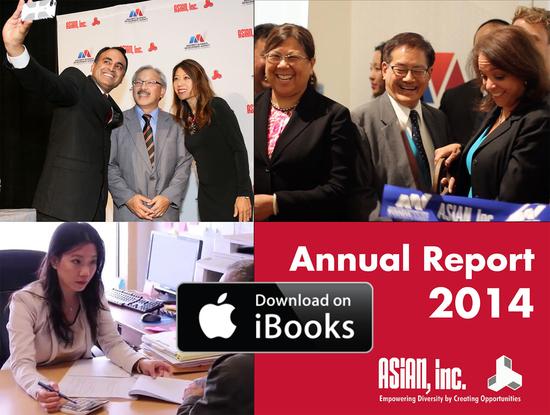 Like what you've just read? Our dedicated staff spends hours putting this monthly newsletter together. Please help defray the cost by making a donation today.

ASIAN, Inc. is a 501(c)(3) non-profit organization, federal tax ID #94-1753170. Your donation to ASIAN, Inc. and/or the MED Week Coordinating Committee is tax-deductible to the extent allowed by law. Please click below to donate: