This month's update from
ASIAN, Inc.
August/September 2016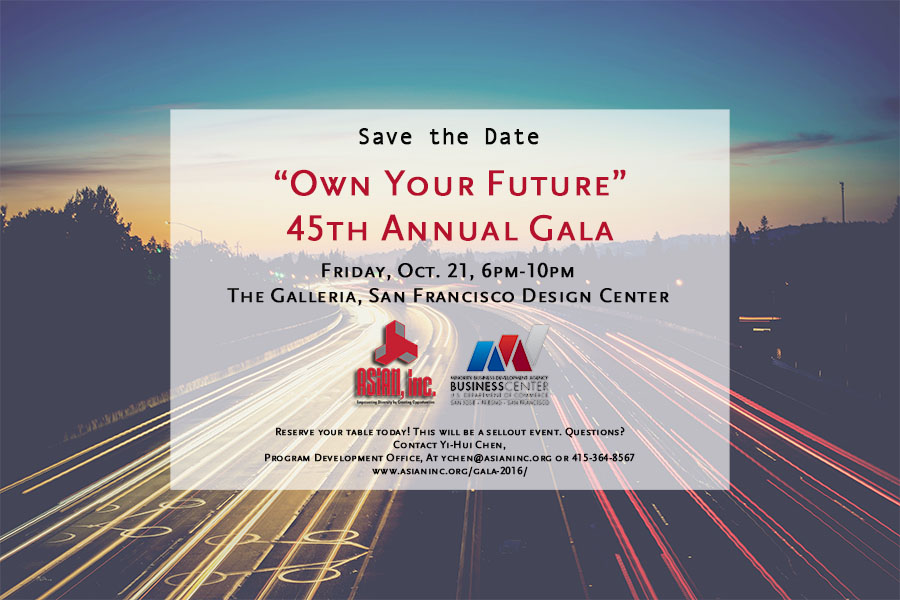 Tickets are on sale now for ASIAN, Inc.'s 45th Anniversary Gala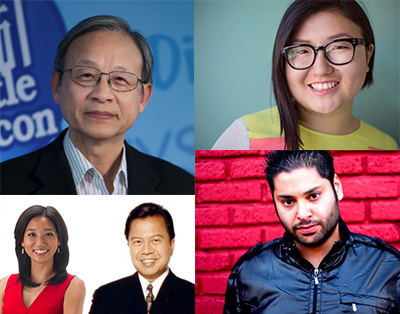 Come celebrate 45 years of empowering the underserved with ASIAN, Inc. at our annual gala, held this year at the Galleria at the Design Center. This year's theme is "Own Your Future" and our keynote speakers will reflect entrepreneurship with seasoned businessman, Sandy Chou and Lisa Q. Fetterman, a modern businesswoman who is bringing manufacturing back to the US with her wifi home sous vide appliance Nomiku she funded using venture capital and crowdsourcing. Our event will be MC'd by Sportscaster Rick Quan and newscaster Kathy Park. Guest will also enjoy a seated dinner and will be entertained by the comedy of Kabir Singh. Tickets and tables can be purchased online here or if you are interested in ad space in our program please email ychen@asianinc.org or call (415)928-5910 ext.126 and ask for Yi-Hui.
Minority Business Centers lead CA MED Week in San Francisco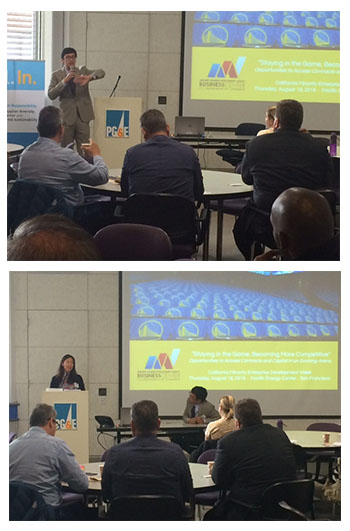 On August 18, the Minority Business Development Agency's Northern California Business Centers, operated by ASIAN, Inc. at the behest of the U.S. Department of Commerce, hosted their annual California Minority Business Development (MED) Week convening in San Francisco. This year's event, themed "Staying in the Game, Becoming More Competitive," once again showcased a series of engaging panel discussions for minority-owned businesses large and small. Held at the Pacific Energy Center in San Francisco, business owners networked with representatives of such prime contractors as Turner Construction and Pankow Builders, as well as with exhibitor booths featuring important business tools.
The event was kicked off with opening remarks from Lamar Heystek, Director of San Francisco MBDA Business Center; as well as by Jennifer Rimbach, an MBDA Business Development Specialist based in Washington, DC. PG&E Supplier Diversity Consultant Alejandro Serrudo presented an essential Safety in the Utility Industry panel, dubbed "Becoming More Competitive with PG&E and Its Prime Contractors." The next panel, "Staying in the Game with Coaching and Non-Traditional Financing," included non-bank lenders and other lesser-known capital providers such as Community Development Financial Institutions and accounts receivable services. These panels set the foundation for the remainder of the program, which continued with a business-to-business networking opportunity with Turner Construction.
The event concluded with an "Export Essentials" workshop led by DC-based and local Export-Import Bank representatives, as well as with another B2B, this time with event sponsor Pankow Builders. Project Manager Jason Duong presented the $50 million San Francisco Central Shops Replacement Project and Pankow's desire for participation by MBE- and LBE-certified firms. This gave the chance for minority and local business owners to pitch their capabilities to the appropriate Pankow buyers, one-on-one.
"This MED Week convening was another successful networking opportunity that well positioned our MBE players on the field for their next contracts," said SFMBDA's Lamar Heystek. "SFMBDA was proud to team up with its sister MBDA Business Centers in San Jose and Fresno."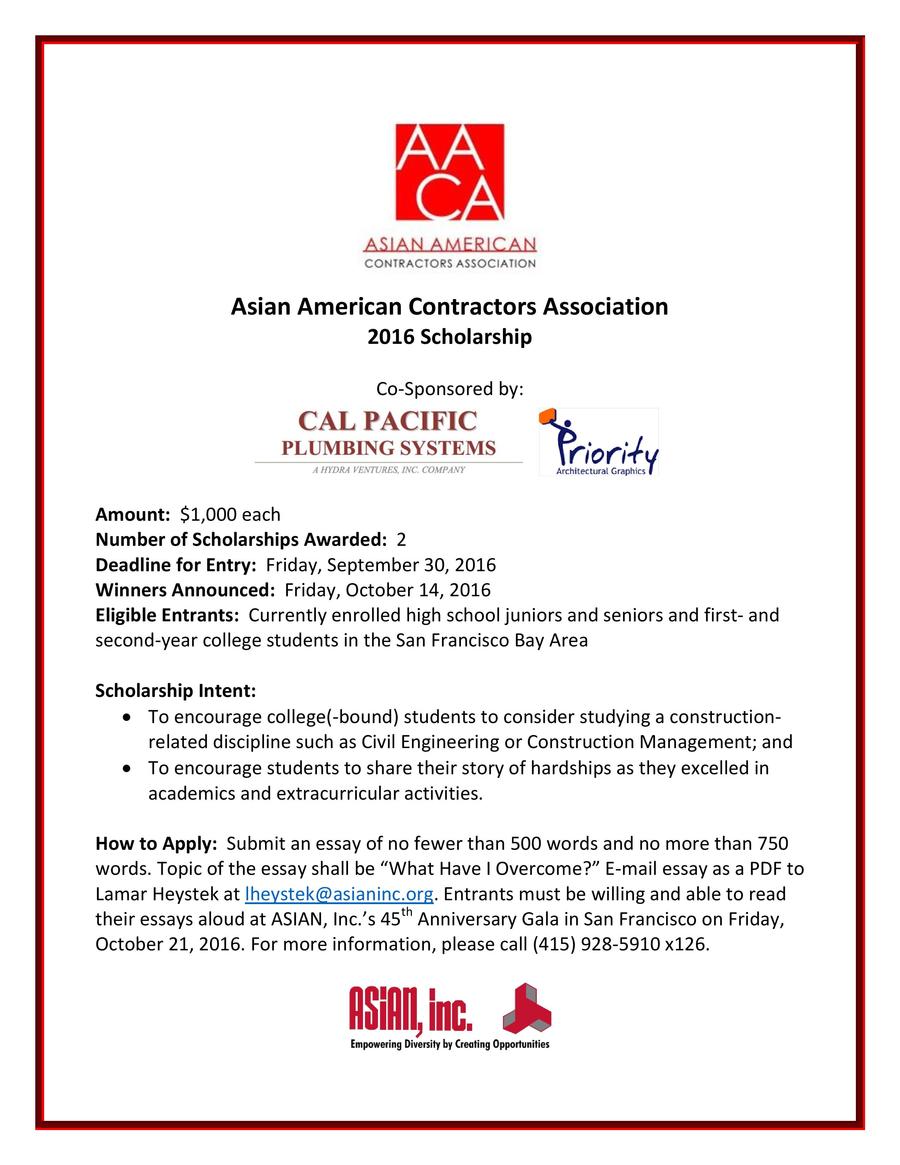 Our President meets with CFPB at Greenlining Roundtable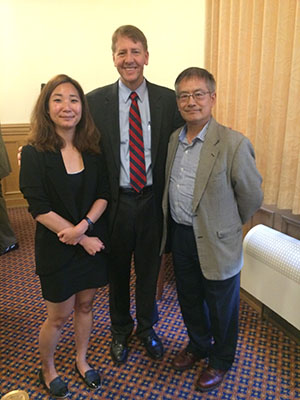 Our President Michael Chan was a participant in a community roundtable with Director of the Consumer Financial Protection Bureau (CFPB) Richard Cordray co-hosted in Oakland, California by the Greenlining Institute and the Housing and Economic Rights Advocate (HERA).
Director Cordray was there with open ears to listen to the perspectives of community organization leaders about the subjects such as payday lending, small business lending, student debt, mortgages, foreclosures, debt collection, and credit reporting. ASIAN, Inc. has always had an active role in these issues with their financial literacy program.

President Michael Chan was excited to meet with Director Cordray, now that ASIAN, Inc. has been chosen as one of the organizations rolling out CFPB's new standardized financial educational toolkit "Your Money, Your Goals".
Thank you to Bank of America!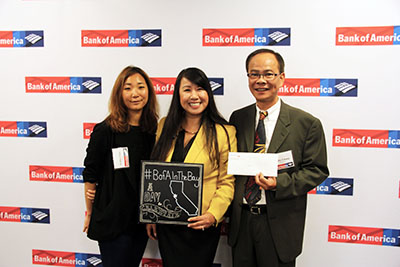 Bank of America has made a huge commitment of $1.1 million dollars to organizations that help
address neighborhood blight and community revitalization efforts in the San Francisco and Oakland.
ASIAN, Inc. is happy to one of these groups, and received $25,000 dollars from Bank of America. That money will go a long way to helping our housing counselor help the underserved realize the dream of homeownership in the city. Thank you so much for the support Bank of America!
ASIAN, Inc. shares CFPB's Financial Toolkit with the Bay Area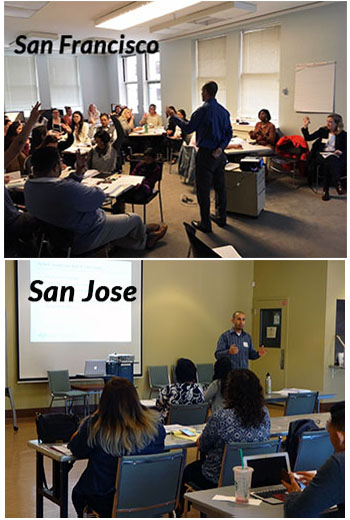 ASIAN, Inc. has been has steadily rolling out workshops in the North and South Bay with the help from the San Francisco Office of Financial Empowerment and Work two Future in San Jose to hold free interactive workshops for organizations on how best to implement the "Your Money, Your Goals" toolkit to their clients.

"Your Money, Your Goals" is the recently-released standardized financial empowerment toolkit created by the Consumer Finance Protection Bureau (CFPB). ASIAN, Inc. was chosen by CFPB as a lead organization to distribute the toolkit to other organizations across the Bay Area. If you have an organization that is interested in attending, please email Yi-Hui Chen at ychen@asianinc.org or you can RSVP for the next training at https://ymyg.eventbrite.com

Like what you've just read? Our dedicated staff spends hours putting this monthly newsletter together. Please help defray the cost by making a donation today.

ASIAN, Inc. is a 501(c)(3) non-profit organization, federal tax ID #94-1753170. Your donation to ASIAN, Inc. and/or the MED Week Coordinating Committee is tax-deductible to the extent allowed by law. Please click below to donate: