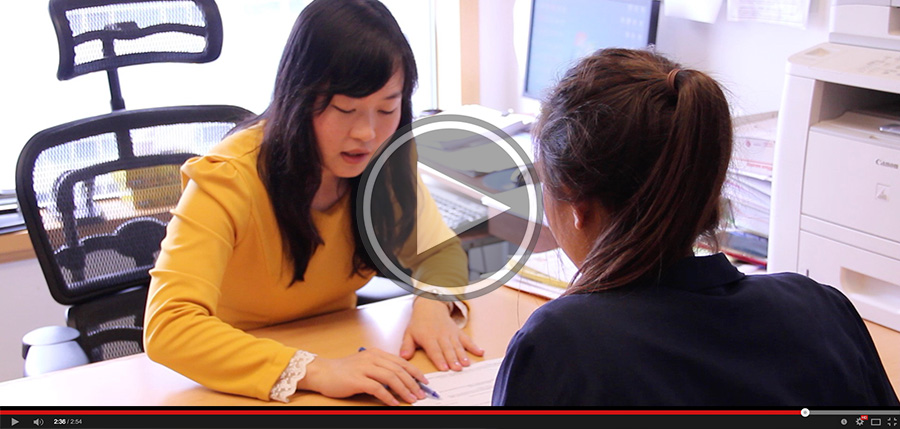 In-language video tutorials help immigrant families succeed

Register now for Diversity in Contracting Opportunities workshop!

Call for Nominations: ASIAN, Inc. Empowering Diversity Award

Support ASIAN, Inc. with the touch of a button!

Submit local names for MBDA National MED Week Awards Program

Photos: Golden State Warriors lift Oakland, SF Bay Area

Asian Business League co-hosts two exciting events
In-language video tutorials help immigrant families succeed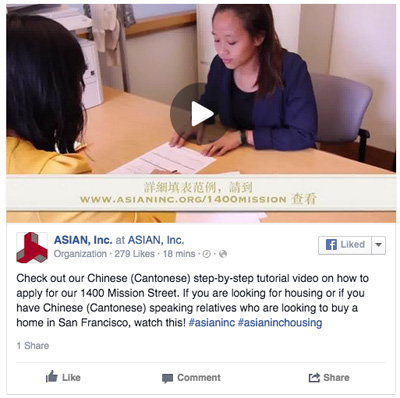 ASIAN, Inc. now provides video tutorials in-language, allowing greater outreach and aid to our non-English-speaking clients who aspire to realize the American Dream in the 21st century.
Most recently, we have launched a Chinese-language step-by-step tutorial video on how to join the Below-Market-Rate (BMR) Homeownership Program at 1400 Mission Street. The video features our trilingual housing counselor Crystal Huang.

With digital-age media, we hope to better connect with our both English- and non-English-speaking clients who are looking to achieve their asset development goals. As our client base grows, we seek to constantly improve and adapt our services in the most linguistically effective ways possible.

The step-by-step tutorial video for 1400 Mission Street is now available on our 1400 Mission Street webpage as well as on YouTube and Facebook.
Register now for Diversity in Contracting Opportunities workshop
Call for Nominations: ASIAN, Inc. Empowering Diversity Award
Each year, ASIAN, Inc. bestows its Empowering Diversity Award on a
trailblazing Asian American/ Pacific Islander leader who has opened doors and displayed an exemplary example to other AAPIs wishing to follow in his or her footsteps in the fields of business, philanthropy, the arts or public service at a national, state or local level.

Last year's awardee was Johnnie Giles, Executive Director of External Affairs for Comcast. Who will be this year's honoree? Submit your nomination here by Friday, July 10!

We will select a winner from among the nominees, and the honoree will be announced at our 2015 "A Force for Good" Gala on Friday, September 18.
Support ASIAN, Inc. with the touch of a button!

Here are some exciting news to help ASIAN, Inc. help others! Besides donating directly to us via PayPal, these are other ways to show your support:

ASIAN, Inc. is now an official partner of the ridesharing app Lyft. If you are new to Lyft, get a free ride, up to $20, just by using the promo code ASIANINC -- and Lyft donates $10 to us!
Besides Lyft, the online storefront Amazon has also teamed up with ASIAN, Inc. Go to Amazon via bit.ly/asianamazon and shop as you normally would -- and Amazon shares the profit with us! It's that easy!
Have a great time shopping on Amazon and getting on that free ride with Lyft. Thank you for being a thoughtful consumer and supporter!
Submit local names for the MBDA
National MED Week Awards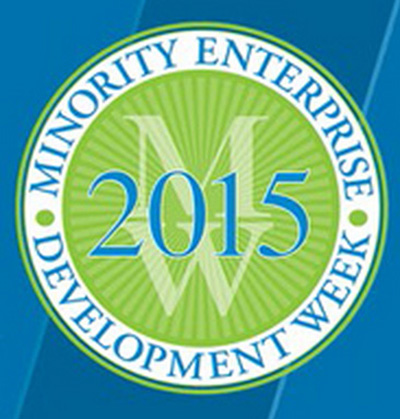 Nominations for the Minority Business Development Agency (MBDA) National MED Week Awards Program are now open. The MBDA National MED Week Awards Program is "designed to celebrate and recognize the outstanding achievements of minority entrepreneurs, as well as individuals and organizations that have demonstrated leadership and commitment in advancing global minority Business enterprise," according to the MBDA website.
The MBDA awards will be given in the following categories, among others: Minority-Owned Firms, Champions of Minority Business Development and Individual Recognition. The awards ceremony will take place during the 2015 National MED Week.
Click here for more information about the
National MED Week Awards Program.
Photos: Golden State Warriors lift Oakland, SF Bay Area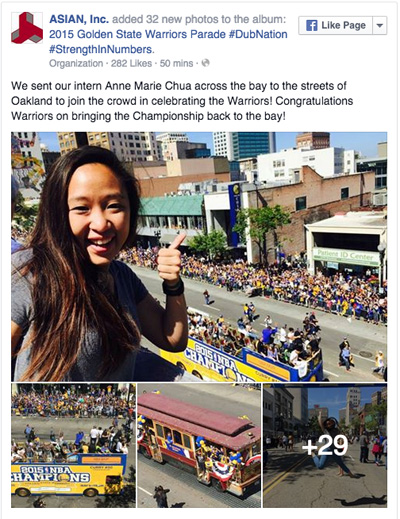 After a long 40-year wait, the Golden State Warriors have brought the NBA championship back to the Bay! The Warriors' storied championship run has meant a great deal to Oakland and the greater San Francisco Bay Area, especially to minority business enterprises that have supported the Warriors' home games.
Our intern Anne Marie Chua trekked from Singapore to the streets of Oakland to live the chance experience of a sports championship parade in the Bay Area. Joining the euphoric party of a half a million #DubNation fans, she snapped these photos and videos.
Congratulations to our Warriors on bringing home the Championship!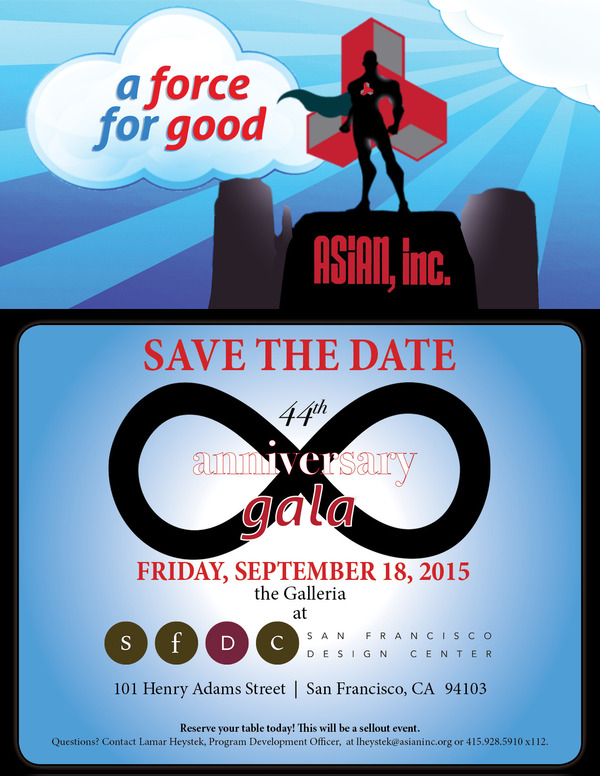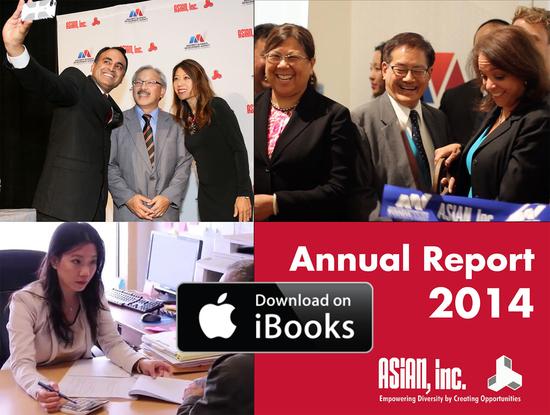 Like what you've just read? Our dedicated staff spends hours putting this monthly newsletter together. Please help defray the cost by making a donation today.

ASIAN, Inc. is a 501(c)(3) non-profit organization, federal tax ID #94-1753170. Your donation to ASIAN, Inc. and/or the MED Week Coordinating Committee is tax-deductible to the extent allowed by law. Please click below to donate: