In this issue:
Board Vice Chair Fiona Ma ascends to State Board of Equalization

You're invited to our Silicon Valley Open House

We did it – we raised over $10,000 in November and December!

Thank you again to our 2014 benefactors!

Hello steve,

You are invited to the following event:


Event to be held at the following time, date, and location:


Thursday, January 22, 2015
4:00 PM to 6;00 PM (PST)


ASIAN, Inc. Silicon Valley Housing & Financial Literacy Center
1580 Oakland Road, Suite C105
San Jose, CA 95131
View Map

From one board to another: Board Vice Chair Fiona Ma ascends to State Board of Equalization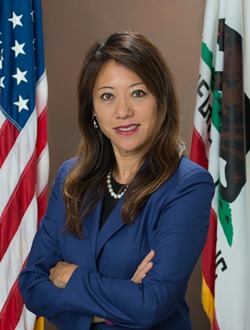 We congratulate our outgoing Board Vice Chair, Fiona Ma, CPA, on her transition to California's Board of Equalization! After two years of service on our Board, she resigned her post upon her election to the Board of Equalization's District 2 position.
The BOE is the only elected tax board in America. Established in 1879 by a constitutional amendment, it was initially charged with ensuring that county property tax assessment practices were equal and uniform throughout the state. Currently, the Board administers over 30 tax and fee programs, including sales and use taxes, property taxes, and special taxes and fees. Board members are also the appellate body for most of the state's tax disputes including income and corporate taxes.
Watch Fiona's swearing-in by clicking here or on her portrait at left.
We did it – we raised over $10,000 in November and December!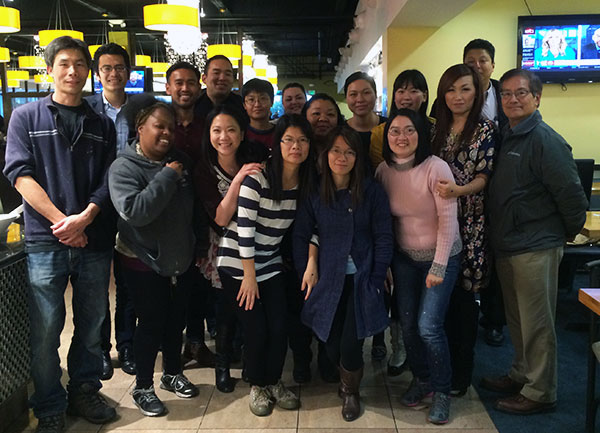 Thanks to your generosity and that of an anonymous donor, we were able to reach our goal of raising $10,000 in the last two months of 2014, in support of all our programs, especially our First-Time Homebuyer Education and Counseling work.
As a federally-approved Local Housing Counseling Agency, we're proud to have assisted over 1,000 clients in foreclosure prevention counseling, educated over 15,000 LMI and limited English profiency (LEP) clients seeking to become first-time homebuyers, and rehabilitated and resold over $10 million in REO homes to LMI families. With your help, we can continue to empower diversity by creating housing opportunities for minority and LMI communities in the San Francisco Bay Area and beyond.
Thank you again to our funders in 2014!*

East West Bank
HomeownershipSF
Taproot Foundation
The San Francisco Foundation
Union Bank
Gold ($15,000+)
Comerica Bank
Silicon Valley Community Foundation
Suhr Risk Services
​
Silver ($10,000+)
Comcast
Pacific Gas & Electric Company

​Bronze ($5,000+)
Asian American Architects & Engineers
Cal Pacific Plumbing Systems
Northeast Community Federal Credit Union
Steven J. Doi, Esq.

​Rising Tide ($2,500+)
Asian American Contractors Association
Beneficial State Foundation
Build Bayview
East Bay Municipal Utility District
Empire Engineering & Construction
GEMS Environmental Management Services
Paragon Commercial Brokerage
Recology
San Francisco Association of Realtors
​
Individual
A&M Printing
Art Design Carpets & Windows
Bay Area Mechanical & Engineering
Bill Imada
Bleyle Elevator
California Bank & Trust
Eddie Chin
Elizabeth Seifel
Kevin O'Connor
Kwok Yum Jung
Livermore Auto Group
Metro Locksmiths
New Solar
Pacific Auxilary Fire Alarm Company
Peter Neuendorff
Pioneer Construction
Real Estate Revolution
Skanska Shimmick Herzog
Super Bowl 50 Host Committee
Tai "Peter" Lam
Tom's Metal Specialists
Transmetrics

*partial list

Like what you've just read? Our dedicated staff spends hours putting this monthly newsletter together. Please help defray the cost by making a donation today.

ASIAN, Inc. is a 501(c)(3) non-profit organization, federal tax ID #94-1753170. Your donation to ASIAN, Inc. and/or the MED Week Coordinating Committee is tax-deductible to the extent allowed by law. Please click below to donate: