UPCOMING EVENTS/CLASSES
Anthony Brown
& Asian American Orchestra
w/ Voices of a Dream Ensemble
Sunday, February 18, 2018
Doors open 6:30pm
Orchestra starts 7:00pm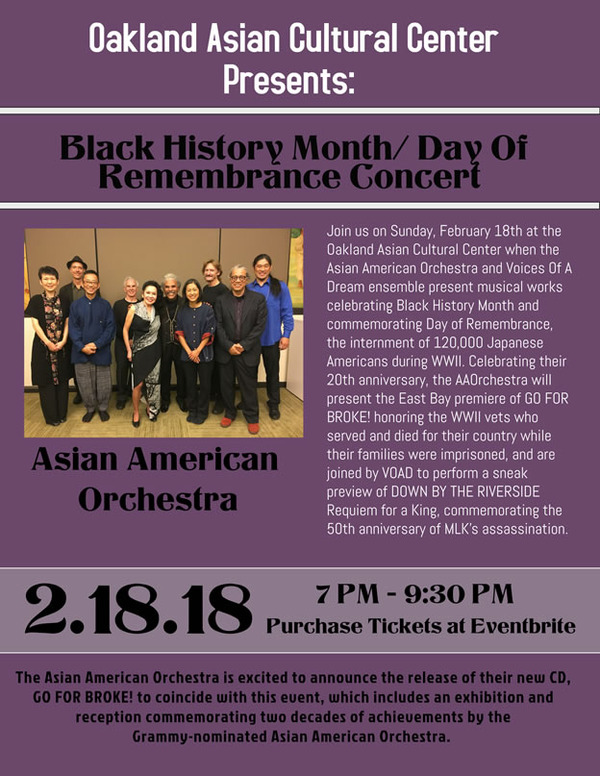 Tickets available on
eventbrite
and at the door.
This performance is supported by the Phyllis C. Wattis Foundation with a grant to Anthony Brown and AAO. We would love to see you at this event as we welcome back to OACC Anthony Brown and the AAO!
Calligraphy Classes
Taught by Mr. Liu
February 7, 14, 21 and 28
5:30pm - 6:30pm
Classes are free, Materials: $10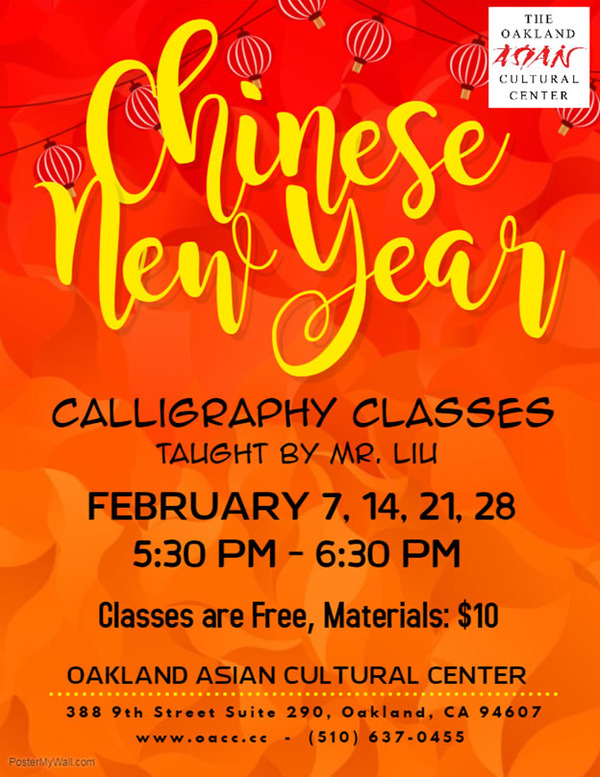 Two Languages / One Community
FREE Literary Workshop Series
Fridays: February 23, March 23 & April 13, 2018
1:00-2:00pm
Sign-up online at https://tinyurl.com/2Lang1Community or
call 510-637-0455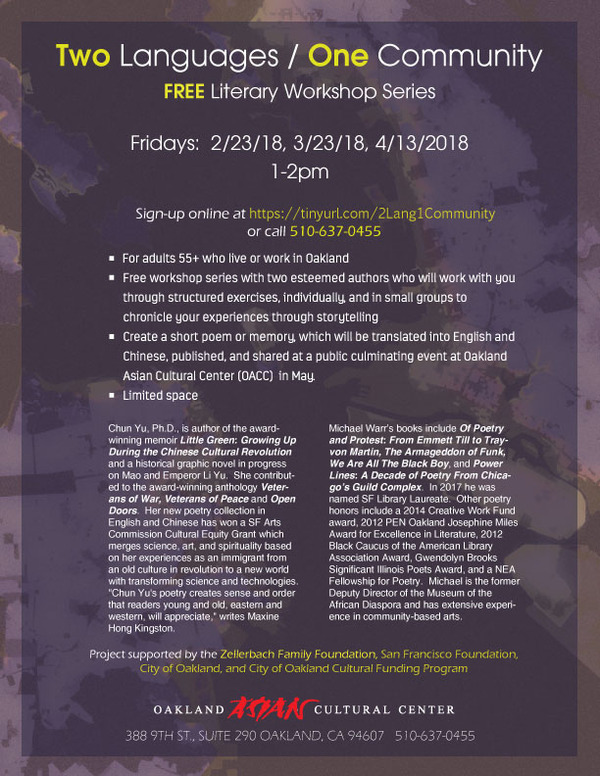 Oakland Asian Cultural Center (OACC) is partnering with two esteemed authors to provide a free literary workshop series for Chinese speakers or African American adults 55 and over who in live Oakland. Over the course of three to four workshops, participants will be guided by the authors through structured exercises, individually, and in small groups, with the goal of supporting participants as they chronicle their experiences through creative storytelling. Participants will write an original short poem or memory, which will be translated into English and Chinese, published, and shared at a public culminating event at OACC in May.

CURRENT EXHIBITION

'This Heirloom'
Graphic Collage Exhibition by Mara Ahmed

February 7 - April 26, 2018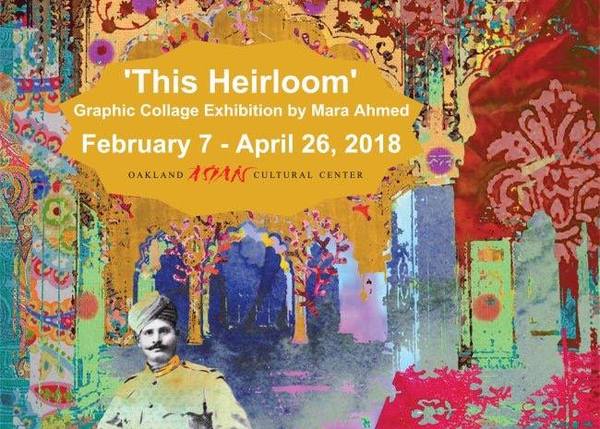 SAVE THE DATE

Chinese Ancestry Day
Saturday, May 26, 2018
9:00-4:00pm
For more information & to register please visit
http://tinyurl.com/yaw549p2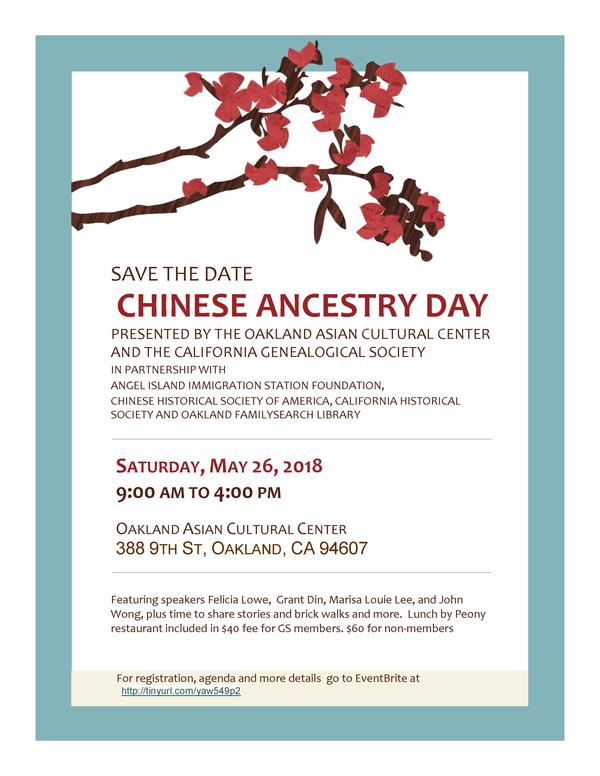 CALL FOR VOLUNTEERS

Volunteers play an important role in OACC's success, and we invite you to contribute your time and skills to helping us work towards vibrant, healthy, and just communities through arts and cultural programming. Currently we are at 20 volunteers, and are open to inviting more!

For more information, please visit our volunteer website at
http://oacc.cc/looking-to-volunteer
ADDRESS
388 9th Street
Suite 290
Oakland, CA 94607

CONTACT
510-637-0455
info@oacc.cc

PUBLIC HOURS
Mon: 12-6pm
Tues: 12-6pm
Wed: 12-6pm
Thurs: 12-6pm
Fri: 12-6pm
Sat: 10am-5pm
Sun: CLOSED

DONATE
1. By Mail
Make your check payable to
'Oakland Asian Cultural Center'
2. Donate securely online: oacc.cc/support-oaccs-weekly-classes/

RENT OUR SPACE
- Large auditorium equipped with lighting, sound stage and dressing rooms
- A full-service kitchen for catering and culinary classes
- For more information contact:
rentals@oacc.cc

ONGONG CLASSES

Shaolin Kung Fu

Taiko Drumming

Qi Gong

Mongolian Dance for Youth

Go Mandarin Music

Chinese Folk Dance

Chinese Painting & Drawing

Chinese Guzheng (Zither)

Ikebana

Mongolian Dance, Language and Music for Youth