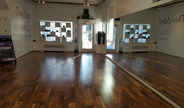 In collaboration with A Peace of Mind, Inc. we are excited to provide an OPEN STUDIO workshop for grownups.
Saturday July 29th, 2017
4:00-6:00pm
620 Wood Street, Wilkinsburg
This is a FREE event; all we ask is that you come with an open mind and a willingness to create.
Materials and snacks provided.
A Peace of Mind Inc. (APOM) is a nonprofit therapeutic art studio offering a variety of programming from dance to visual arts.
Share the event here on Facebook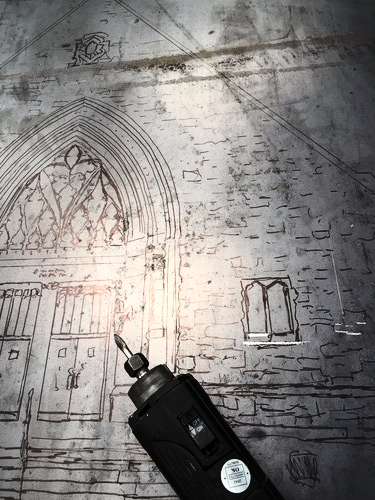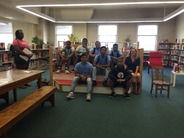 During my summer connections for Come Over, Come Eat, Come Play, I have enjoyed meeting the energetic young people in the Wilkinsburg Youth Project.
The Wilkinsburg Youth Project is a sister program of the Braddock Youth Project. They have college-aged leaders from around the country training WYP high-school aged workers and leaders. The students are being paid to learn and do community service projects this summer in three areas: Mentoring, Gardening, and Media Arts.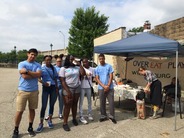 Most of these students grew up in Wilkinsburg and attend a variety of schools, from Westinghouse High School to charter schools. They have ambitions of going to college and working in business. I was glad to learn that a majority of them prefer real-time learning and "doing things." They do not solely love social media and computer work - they want to be active in their bodies and in their communities.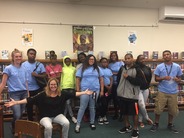 Their mentoring team is looking for partnerships throughout the Wilkinsburg community. They hope to engage with kids ages 5-13, so if you know of a non-profit organization who is in need of some extra hands, please reach out to Brendan Renee and Meredythe Kimmel at wilkinsburgyouthproject@gmail.com. Their summer job program ends on August 4th, but the school year program will be up and running in October, so keep their media and gardening teams in mind, too, for projects throughout the community.
And local businesses in Wilkinsburg can hire a pre-screened intern from this group. Help engage our future.