The Experience Map of Bryan & College Station is a collaboration with:

How would you like to get involved?
Contact us for
COLLABORATION, SPONSORSHIP and
ADVERTISING opportunities.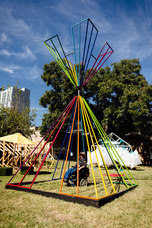 The graphics and artworks for the XYZ Atlas were inspired by the Atari video game
Tempest
. Look for artworks installed around the community for events.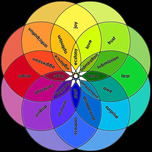 In 1980, psychologist Robert Plutchik published his theory of emotions, to show that all our emotional are relational.
Our feelings are caused by experiences, which occur within the context of place and community. That gives us the opportunity to map our experiences.


The XYZ Atlas is a Fisterra Project, a 501c3 nonprofit.
Fisterra Projects
Jennifer Chenoweth
1200 E 2nd St
Austin Texas 78702
info@fisterrastudio.com
fisterrastudio.com
The
XYZ Atlas
asks why we feel a sense of b
elonging to a place by mapping experiences and collecting stories that document our highs and lows within a city.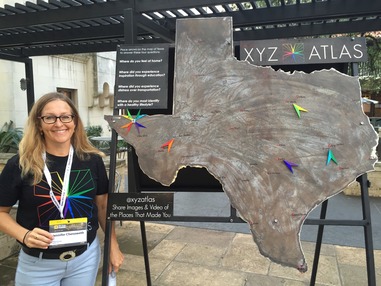 "As an artist, I create visualizations about ideas. I was trying to understand how to accept all my feelings and experiences, not just the pleasurable ones. I came across psychologist Robert Plutchik's chart of emotions, and after seeing it as a color wheel, I could finally visualize emotional wholeness. Then I started asking how we create attachment to place, starting with where I live."
--Jennifer Chenoweth, Artist
---
The XYZ Atlas is an interactive public art project. We create art, maps, and activations that affect community health and well-being, urban planning, and cultural tourism with diverse outreach strategies to reach art lovers and underserved communities of all ages.
We are launching a unique survey in the Bryan & College Station communities.
The final exhibition May - July 2017 will include the anonymous results of the survey, GIS experience maps of the area, artworks, and photographs of our community outreach activities.
We will create a catalog about the project in print and online.
There are amazing opportunities to participate in this project. We invite you to join this unique opportunity to visualize how we experience belonging.
---
Call for volunteers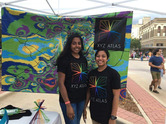 Link to sign up for interns and volunteers
Training by
Texas Target Communities
will take place in late January, and volunteers will attend community events to collect surveys from February - April 2017.
---
How did the XYZ Atlas start?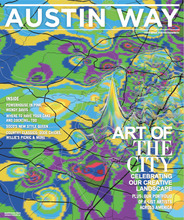 The XYZ Atlas launched in Austin, Texas in 2013 with the support of the City of Austin's Cultural Arts Division and Parks and Recreation Department. The XYZ Atlas began with an anonymous survey intended to collect participants' stories and data. Over three years, more than 45 exhibits, installations and events were produced in Austin at venues such as SXSW, the Elisabet Ney Museum, the Thinkery museum, and Austin parks and community events.
To date, total reach from media editorials 15,014,431
Reach from in-person events: 63,652
---


This project is supported in part by an award from
Mid-America Arts Alliance: Artistic Innovations
, the National Endowment for the Arts, Texas Commission for the Arts, and foundations, corporations and individuals throughout Arkansas, Missouri, Nebraska, Oklahoma, and Texas. XYZ Atlas is a Fisterra Project, a 501(c)(3) arts organization.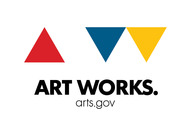 This project is supported in part by an award from the
National Endowment for the Arts: Challenge America Grant.
We are honored to bring this project to Bryan & College Station with regional and national support.