July 2009



In This Issue:
How the volunteering has changed at DC's
Upcoming Events:
DCO AGM and Spirit of Volunteerism Awards: September 18, 2009, Toronto
SIOM PROJECT KICK-OFFS: August 6 & 12 VIA TELECONFERENCE
DCO
EDUCATIONAL FORUM:
November 5,6 2009, Niagara Falls, ON

How has the volunteer situation changed at Ontario's Distress Centres?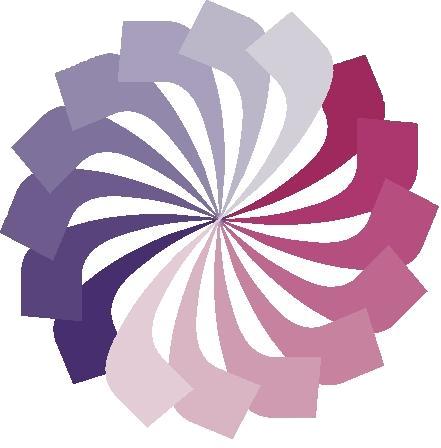 The Volunteer Management Committee of DCO was formed in late 2007 with the objective of providing leadership for understanding and dealing with volunteer management issues in the Distress Centre environment. Through the spring and summer of 2008, the Volunteer Management Committee conducted several on-line surveys of its member Centres plus a series of focus group sessions with volunteers across the province.
Using the information gathered during the survey and focus group input, the committee developed a clearer vision of the volunteer climate within distress Centres, specifically in the areas of recruitment, retention and supervision as well as policies and practices.
Many of the findings were presented at the last Educational Forum and Networking Event held in Ottawa, but the committee felt the general membership would appreciate knowing the state of affairs. Here are some excerpts from the Executive Summary of the report that is being shared with all members of the DCO association.
The most difficult issues related to volunteerism that Distress Centres are currently dealing with are recruitment and retention. Compared to five or ten years ago, Centres believe they are competing for fewer and younger volunteers who are less committed to the Distress Centre mission and less likely to stay for meaningful periods of time. Many who volunteer are doing so for reference, resume and experience building purposes in an attempt to make themselves more attractive in the job market.
On average, Centres spend 40% of their time recruiting new volunteers. Centres have been trying new recruiting methods with some success but with the need to replace upwards of half the volunteer base every year, Centres will have to find even better approaches to recruiting or devote more resources to this activity on an ongoing basis.
Distress Centre volunteers who remain for longer periods are motivated by the conviction that they are truly helping others. They believe that this is an essential and unique community service. Older and more mature volunteers are more likely to stay. Younger volunteers are more likely to move along. The committee feels recruiting initiatives should certainly target older individuals, including seniors.
All centres have initiatives in place to make the volunteering experience more interesting such as ongoing workshops and speakers, regular communication with staff, volunteer recognition and appreciation, newsletters and comfortable work environments.
All Centres have procedures and policies in place, most of which are formally documented. Centres would like to be able to access best practices from other Centres in the areas of developmental coaching, retention, volunteer appreciation & recognition, burnout, discipline, ongoing training & education and recruitment.
Focus groups were conducted in 11 Centres with a total of 82 volunteers, all of whom had completed their commitment period on the lines and who had elected to continue volunteering. Resoundingly, these volunteers know what is expected of them on the phones, look forward to their shifts, believe they are making a difference to repeat callers, and feel they can speak up in their centres when something needs attention.
These Focus group participants said that they are continuing on the lines because they believe they are making a difference, they feel they belong to something that matters and they feel a sense of self satisfaction or personal gain.
When asked to explain why they think that other volunteers have left, the focus group participants said that some individuals just aren't suited to this type of work in some way. Some have left for life changes (new job, moving, maternity, etc) and others just don't have the desire or ability to fulfill the monthly or yearly commitment.
Regarding repeat callers, focus group participants said that although they can often be difficult calls, they are able to connect with them, feel empathy for them and believe they are truly helping.
The focus groups described a good Distress Line volunteer as someone who is motivated to help others, able to accept the limits of callers, patient, empathetic, a good listener, non-judgemental, dependable and possessing a sense of humour.
On the other hand, they describe poor volunteers as individuals with no personal boundaries, judgmental, not committed to the work, just filling a requirement, impatient, wanting to provide a 'fix', not empathetic, or self-centred.
To make the volunteering experience more satisfying and in order to do a better job, the focus groups felt there should be regular debriefing or venting, more information about community resources, better computer or phone technology, more social events and/or team building opportunities, workshops and advanced training.
When asked how we can 'find more volunteers like you', the focus groups responded that there should be more marketing of Distress Centres in newspapers, TV and radio at the provincial and local levels. This would make the general public more aware of the work Distress Centres do and also attract potential volunteers. Similarly they suggested that awareness presentations could be made locally to generate interest. Finally, they suggested targeted recruiting (e.g., seniors) to find volunteers that would be more likely to stay long term.
Feedback from the focus group participants following the sessions showed that volunteers throughout the province enjoyed the process and appreciated being included in the study. They were pleased that their voices were being heard.
Prepared by Eric Hotson, Member of the DCO Volunteer Management Committee
Meet Rukshini Ponniah, Executive Director of the Windsor - Essex Distress Centre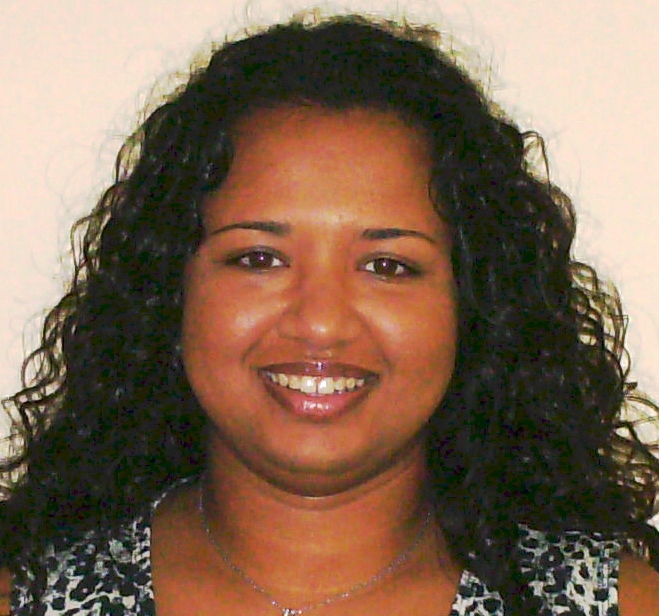 Windsor-Essex DC Executive Director, Rukshini Ponniah got involved with the United Way Leadership Program, "Young Leaders of Tomorrow" during her first year of university. Through this program, she learned about non-profits and board governance and was placed onto a United Way agency board that just happened to be a distress centre. After 12 years, Rukshini asked to step down from the board to apply for the ED position in Windsor-Essex in 2006. Over three years later, Rukshini is "still learning more and more each day and still loving it!"
Ruk has a solid educational background and work experience to fulfill her "dream job" at DC Windsor-Essex including a B. Comm. (Hons) from the University of Windsor where she also received a Marketing Certificate, and a Minor in Human Resources and Psychology. These subjects play a huge role in her work at the DC.
Bubbling over with enthusiasm, Rukshini gushes about doing something that directly benefits her community and the personal fulfillment that goes along with it. "It gives me the chance to learn more about my community and it gives me the great privilege of working with an amazing, hard-working, and dedicated volunteer base and the wonderful individuals on my Board of Directors and Board Committees."
Like many other DCs, Rukshini set out to increase her centre's volunteer base and within a year, she and her training team doubled the amount of volunteers at her centre. Her second goal was to promote Windsor's "best kept secret" by delivering many presentations, participating in community events, and spending some money on advertising. With the help of a Trillium grant, the Windsor-Essex centre now has a marketing committee that over the last few months, implemented a thorough and creative marketing plan to promote the DC to their community which doubled their call volume per month!
Rukshini remains dedicated to her centre even in her personal life, as many of her friends being connected with the DC in some way. On the side however, she is a PartyLite and Tupperware consultant and has joined the Windsor United Way's GenNext Committee, a group of 20 and 30-somethings committed to community improvement in their demographic. And for those who didn't know, Rukshini is a die-hard "Blockhead" - a New Kids on the Block fan. She's attended four of their "come back" concerts this year alone!
Looking for some interesting summer reading?
Review past issues of the e News + Views by accessing the DCO website at www.dcontario.org and hit the NEWSLETTER button. The archives have copies of past newsletters all the way back to January 2007.