2009 Partnership Toolkit - recap
Networking Day and Educational Forum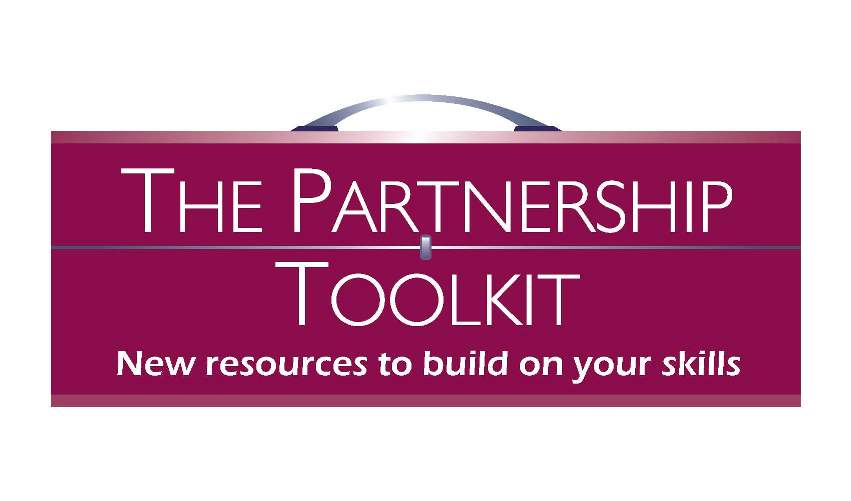 The 2009 Partnership Toolkit was a new partnership with the Niagara Suicide Prevention Community Coalition and based on the conference evaluations, a resounding success. Over 150 people attended one or both days and had an opportunity to learn from interesting and provocative speakers. We thought we would share some of the statistics, impressions and comments from members of the DCO family regarding the event.
91% of the attendees enjoyed Niagara Falls as a location for the Partnership Toolkit

78% of the attendees felt the NSPCC partnership was a beneficial endeavour

55% attended both Thursday and Friday, while the balance attended either Thursday (16%) or Friday (28%) and fully ½ of the attendees were 1st timers
Why do people attend this event?
To network with other members of the association 100%
To hear about DCO's various projects 94%
Because the topics/sessions offered are interesting 44%
To learn about suicide and other mental health issues 37%
For in-service training 31%
To spend time with others from their centre / agency 25%

Some information regarding the speakers and presenters:
Thursday – Educational Forum
- 100% gave David Masecar's keynote address, Strength-Based Strategies an excellent or above standard rating
- Suicide Risk Assessment 101 and Mental Health 101 were the two most attended workshops by DCO association members, each receiving 100% ratings of acceptable to excellent
- Laughter Therapy divided the room – 34% rated it above standard while 35% felt it was below standard
Friday – Networking Day
- 84% of the attendees felt that Rex Roman's Keynote Address regarding Suicide and Confidentiality stimulated debate and useful conversation
- Overall ratings for the presentations regarding DCO projects:
Learning Forums - 85% rated it above standard or excellent

One Call Away provincial marketing - 73% rating it above standard or excellent

SIOM Project was rated as above standard or excellent by 73% of attendees

Accreditation / Best Practices received an excellent or above standard rating from 63% of those present
An overall rating includes several components including content, applicability, as well as presentation style.
We learned through the general comments that most of you are looking forward to the implementation of the various projects, but some of the volunteers attending the sessions did not see the direct impact on their activities of the various projects. And as always; 50% felt we had enough networking time and 50% felt we could have devoted more formal networking or table-talk time to our attendees.

We appreciate the time attendees spent completing the evaluations. This useful information helps us continue to provide you with sessions that are both interesting and stimulating.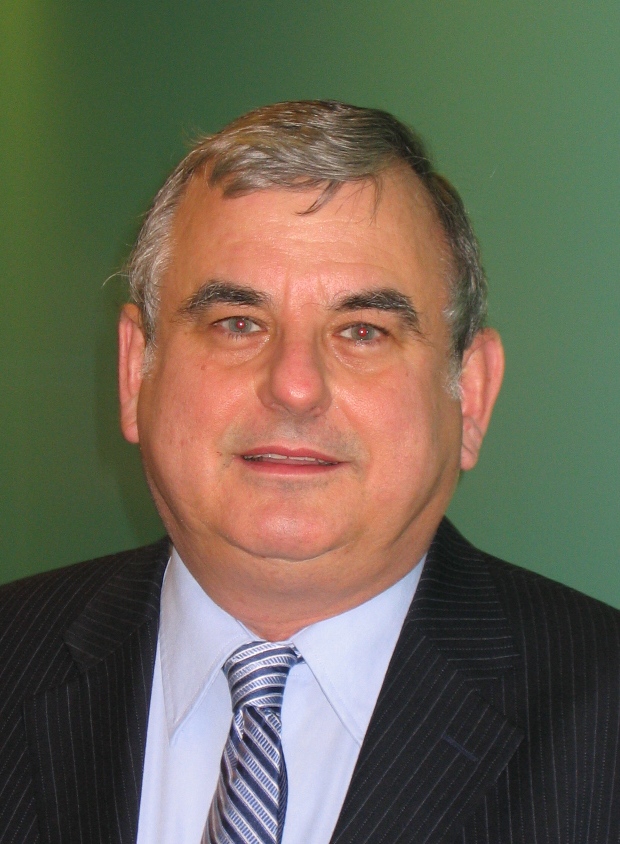 DCO's Accreditation Project Manager helps our accreditation efforts
to move forward
Attendees at the Educational Forum and Networking Day in Niagara Falls earlier this month will recognize the new face in the DCO office, Frank Nicholson, the staffer helping member centres achieve accreditation.

Last year, the membership of Distress Centres Ontario set the following strategic priority: Launch a Distress Centre accreditation process in order to accredit all member centres by 2011.

DCO is sponsoring the push for accreditation because the membership believes it will enhance the credibility of individual centres and the sectorwith users, funders and other stakeholders. It will also help all centres develop a continuous improvement philosophy and the process to support it.
Our partner in securing accreditation as Crisis & Information Call Centres is CARF Canada, the Commission on Accreditation of Rehabilitation Facilities.
The services that Frank, the Accreditation Project Manager, is providing include:
- Orientation on the CARF accreditation process
- Interpretation of specific CARF standards (in consultation with the CARF office)
- Analysis to determine a centre's current level of "conformance" (compliance) and to identify any gaps
- Help with developing a centre's project plan, including timelines and milestones
- Access to a web-based application for planning and managing a centre's work on accreditation
- Advice on policies, procedures and practices that a centre wants to develop or update
- An information clearinghouse to ensure participating centres don't have to reinvent the wheel
- Help with preparing the documentation package for the CARF "survey" (site visit)
Originally a policy advisor at the Ontario government, Frank Nicholson has worked in the association sector for ten years. Previous employers include a municipal professional association, an international association of families of the mentally ill, and a group of Toronto supportive housing agencies. A fan of New Orleans jazz and French culture, Frank has an MBA and is a Certified Association Executive.
Frank knows the importance of the work that distress lines do because of a suicide in his family some years ago. "Being able to reach out to someone when you're depressed and isolated can make the critical difference," he says. "I've been really been impressed by the strategic initiatives that Ontario distress centre sector has underway and the quality of the training it gives to its volunteers."
Within the last month, Frank has met with seven centres, including the five in the first accreditation "wave": Distress Centre of Ottawa & Region, Distress Centre Peel, Distress Centre Wellington/Dufferin, Sarnia-Lambton Family Counselling and the Brampton Telecare Distress Centre. The meetings included a two-day site visit to Distress Centre Wellington/Dufferin, where the accreditation readiness assessment was completed. Other deliverables include the development of a set of guidelines for accreditation success and an online project management tool.
Based on discussions to date, accreditation looks entirely doable. "I fully expect to see some centres using the CARF standards for the required six months and achieving accreditation by the end of 2010," Frank says. The key benefit in his view is the stimulus to continuous improvement. An example he cites is when one centre was doing its gap analysis and discovered a provision in a procedural manual that fell short of describing what the centre actually does in practice and what CARF requires. "The document was revised then and there." As Accreditation Project Manager, Frank will also support the forthcoming sector-wide discussion, development and dissemination of distress centre best practices.
Meet Charles Laframboise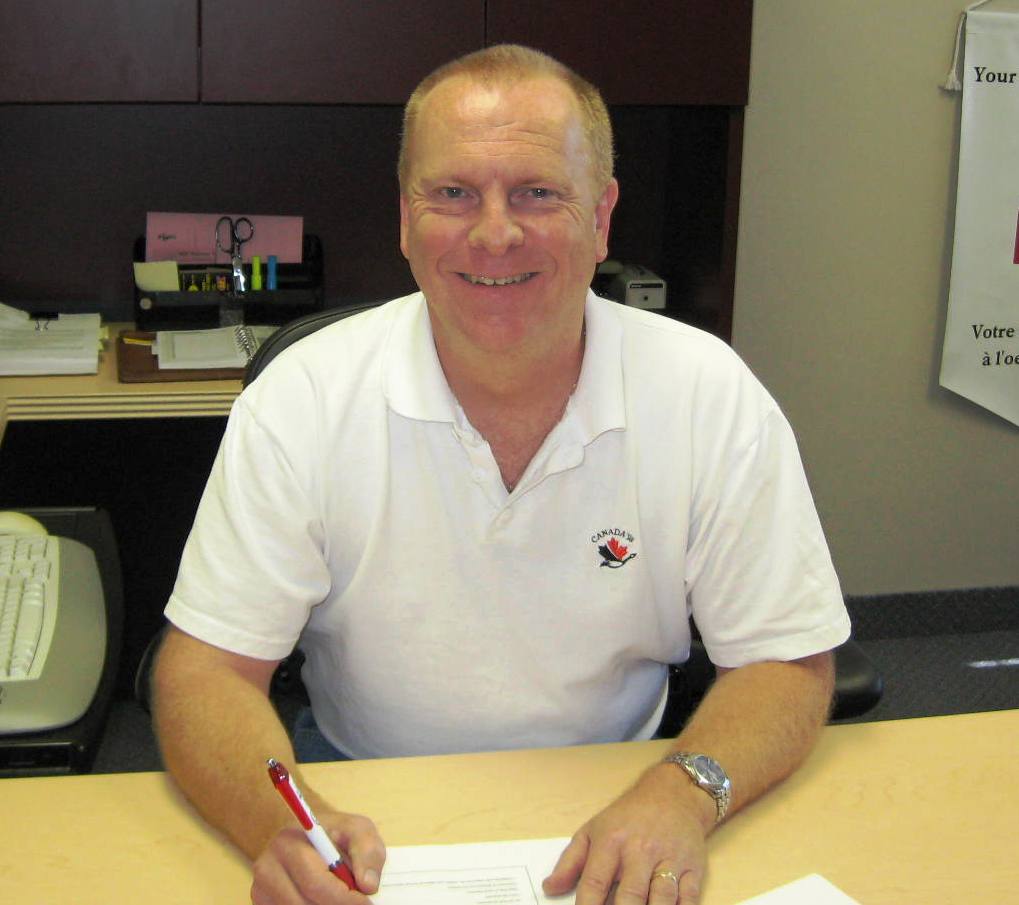 , Executive Director, Ottawa & Region Distress Centre
and DCO's new Chair of the Board
In the early 2000s, Charles Laframboise was looking for a new challenge, one that offered a more local flair rather than the national perspective he had been used to. Having worked for fifteen years in various managerial positions for national sport governing bodies (non-profit organizations that manage and operate sports in Canada - e.g. archery, cycling, etc.), and knowing that governance and operations were basically the same for all non-profits, the advertisement for an Executive Director at the Ottawa DC caught his eye. He liked the distress centre's unique service that helped people and contributed to the community, so he went for it.
Throughout his working life, Charles has picked up many skills to bolster his resourcefulness in a resource-poor not-for-profit world and has overseen some great changes at his DC. For example, the Ottawa DC has increased its volunteer numbers to the largest volunteer group ever - up to 170 volunteers - by working with a larger advertising budget to reach people through TV, radio, and bus ads. Charles continues to seek non-traditional niche ads to reach more future volunteers.
"The Ottawa DC has seen a significant period of growth within the last five years," Charles explains, specifically noting the increase in calls answered and the increase in staff. He's also very proud to see service professionals and partners recognize the value of volunteer-based services. "Giving equal or better service than a professional organization is certainly good for the distress centre movement and raises our credibility."
In an entrepreneurial spirit, Ottawa DC has increased its overall budget through service agreements by expanding its services to reach beyond Ottawa. The geographical region now covered by the Distress Centre of Ottawa and Region includes the amalgamated city of Ottawa, west Quebec, the counties of Grey-Bruce and the Champlain district, including the County of Renfrew, the United Counties of Stormont, Dundas & Glengarry, as well at the United Counties of Prescott & Russell. "In urban areas," he says, "our DC connects with people and let's them know that we are always there for them, regardless of their issue. The mental health crisis service has been a welcomed addition for the folks in rural areas, giving them hope and someone to speak to."
Charles has always been interested in sports: he's been collecting hockey cards since childhood and grew up to earn a Masters of Physical Educationdegree at the University of Ottawa. He and his family are immersed in volleyball, playing throughout the year, socializing with other volleyball players in their community. Charles' 13 year-old daughter attends summer volleyball camps and was the captain of her school volleyball team. When he's not spiking balls or taking his 6 year old son to baseball or Kajukenbo (martial arts training), Charles is a big fan of action movies.
Charles accepted the nomination as Chair of the Board of Distress Centres Ontario in November 2009. We welcome Charles to this position and know that he will provide strong and innovative leadership.
CSAE National Conference and respect for the work of Distress Centres

Executive Director, Liz Fisk, visits with distress centres and partners groups across the province. It is a rewarding and enriching activity where Liz has the opportunity to learn about the unique culture and visions of each centre or partner group and often sees the opportunities to work together to support the needs of individuals in Ontario.
Last week the Canadian Society of Association Executives held its annual National Conference in Toronto. With over 500 individuals in attendance, it was quite interesting to learn how many people knew of the good work of Distress Centres or had family or friends who had volunteered on a telephone support line. Some individuals were interested in exploring the opportunity to volunteer on the lines themselves, or in a professional capacity with some of the communities. An executive from a national organization spoke with great passion about how her mother had served on the lines for over 20 years. Though she never spoke specifically about the nature of the calls she took, this Mom instilled in her daughter a great respect for this volunteer work and the urge to follow in her footsteps.
CSAE's many sessions focus on leadership and this year many high profile and interesting speakers brought their wisdom or learnings to the group. Retired General, Rick Hillier spoke about his experience providing leadership to the Canadian troops overseas and Olympian Mark Tewksbury recounted, with great humour, his journey from fifth place to a gold medal and the leadership provided by fellow Canadian swimmers during the relay events.

back to the top