Featured Song
Our featured song is I give you my peace... a 14-minute piano piece that could be a wonderful soundtrack for your meditation on Peace Day... or any day.
Do you "Like" the work Merrill Collins does?
Then LIKE her on Facebook!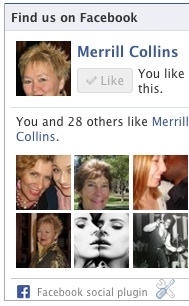 Was this forwarded to you?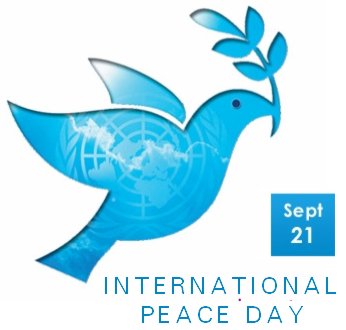 * More information about the International Day of Peace can be found at www.internationaldayofpeace.org .
Peace Week starts Sunday!
Peace Week begins this week on September 15, and culminates next week on the International Day of Peace* on Saturday, September 21st.
To celebrate the highlight of Peace Day, we're continuing to share our video that promotes the Minute of Silence the world will share at noon!

We are also promoting our PSA about this event to radio stations. Please send this link to anyone you know with a broadcast!
And finally, please forward this link today to anyone you know who teaches preschool, kindergarten, or first grade. It contains a simple curriculum for preparing a classroom full of kids to observe the Minute of Silence on the 21st.
New Music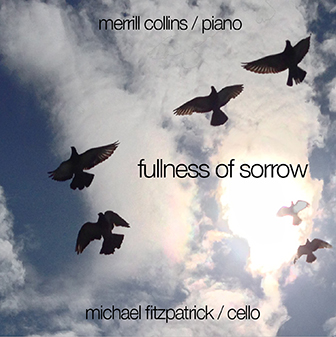 The title of our new track, Fullness of Sorrow, belies our joy at publishing the first track of "Cascades," a forthcoming album with cellist Michael Fitzpatrick. Stay tuned for more developments.
More Peaceful Music
All of the music we make is peaceful and promoting of peace and harmony. From our We Agree! Curricula to our acoustic albums like Blossoms and Sanctuary, we dedicate all of our work to creating a more peaceful world, one pair of ears at a time. Dr. Michael Irwin of the Cousins Center for Psychoneuroimmunology / Jane & Terry Semel Institute for Neuroscience & Human Behavior, said this about our music:
"The relaxation response induces a profound state of deep rest, which when practiced and applied to our daily lives, can alter how we respond to physical and emotional stress. The music of Merrill Collins is, in my view, important in facilitating the transition into this state of deep relaxation."
Keep in Touch!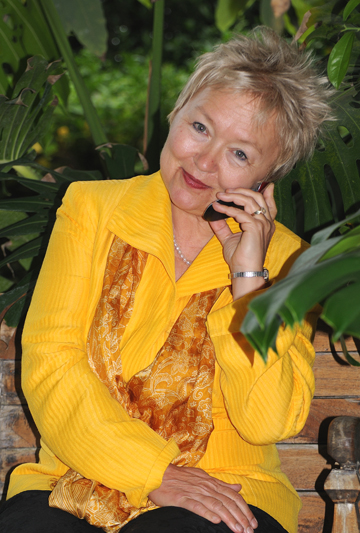 Don't forget to visit us at our new blog, Facebook, and MySpace. And if you ever review anything of ours on iTunes, CDBaby, Scribd, YouTube, or Amazon, we'd love to hear what you have to say!
Peace to all of us,
Merrill Collins
www.spiralingmusic.com
www.merrillcollins.com
www.myspace.com
www.facebook.com