Featured Song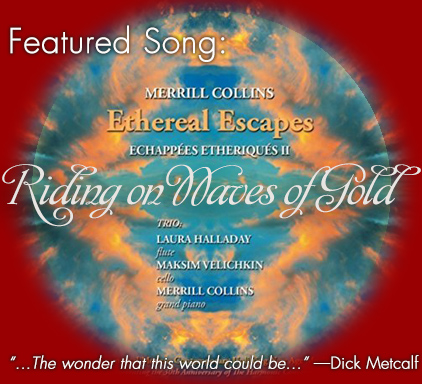 Riding on Waves of Gold from our forthcoming album, Ethereal Escapes!
Featuring
Merrill Collins
Grand Piano
Laura Halliday
Flute
Maksim Velichkin
Cello
Interacting with each other in a musical conversation about travel to the ethers...
Was this forwarded to you?
Harmonic Convergence anniversary special!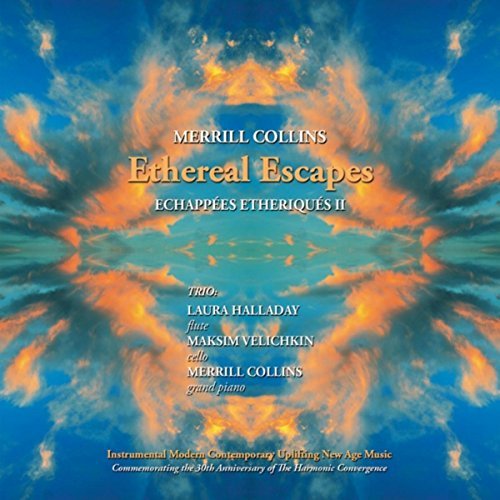 We are having a two-for-one sale on an extraordinary set of albums that were inspired by the Harmonic Convergence 30 years ago in 1987...which occurred on my birthday! Pre-order Ethereal Escapes before its release on July 21st ... and I will send you a complementary copy of last year's Echapées Etheriques. These extraordinary albums are about traveling beyond the atmosphere into another dimension beyond the sky...and I can't wait for all of you—and your friends—to hear them.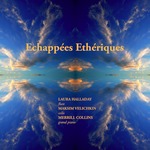 The album is getting some spectacular reviews!
Steve Sheppard of One World Music says "Radiant....The cleverness of the performers on this album is simply sublime...."

Bill Binkelman of Zone Music Reporter and Retailing Insight magazine says "Seldom do three musicians work together to such a degree that it almost seems as if they are of the same mind and same body, operating in unison to express a singular musical vision – and the vision represented on this album is daring and beautiful."

And Candice Michelle of journeyscapesradio.com, says, "Uniquely defying strict genre classification, the album's lovely musical ensemble continually evolves and unfolds throughout, as one instrument often seems to transmute into another. Essentially meditative with a defined experimental edge, 'Echappees Etheriques' is sure to appeal to many fans of new age, neoclassical and improvisational instrumental music!"
All you have to do is order Ethereal Escapes and send me your address and proof of purchase... I will send you Echapées Etheriques! (NOTE: I recommend you purchase the hard copy since I will send you a hard copy... you will have a matched set!)
Spiraling Upward
Have you missed us? It's been three years since our last newsletter!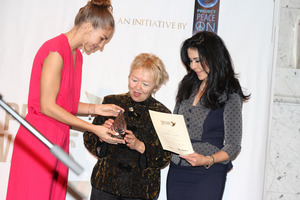 My 99-year-old mother moved out to the West Coast, my son got married, and... I received a Global Peace Song Award for Every Man, Woman, and Child! Check out the awards ceremony here. I receive my award at the 29 minute mark!
Merrill Collins
www.spiralingmusic.com

on Facebook
on Twitter
on Soundcloud