'The grace Factor' is Launched!
"I am so excited to be launching my book and hope it answers all your questions about how to look and feel wonderful—any time!"

Deborah Williams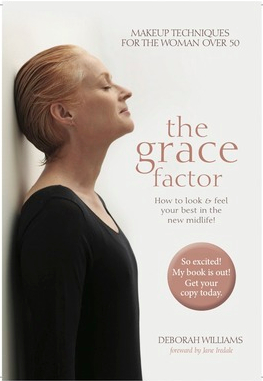 "I hope everyone will order a copy—I wanted to get it out before the holiday season as it's the perfect guide to have you looking your best for work and play, everyday and during the hols, and is also an absolutely excellent stocking stuffer (in my personal opinion!)."

Deborah
HOW TO DO MAKEUP RIGHT
The makeup tips, guidance, and how-to-do-it-right advice in this information-packed tell-all book from Deborah Williams, founder of Grace Makeup for Midlife, is based on years of experience doing on camera makeup. Add in a decade of working with personal and celebrity clients in the Beach studio that has been home to so many amazing transformations and the expertise, which Deborah continues to apply on a daily basis as a screen and TV makeup

specialist.

Deborah was determined to help midlife women face the mirror and life's challenges with the confidence of their younger selves when she started her business.
How-to-lesson
"And this was my goal in doing this book. Not everyone can make it in for a personal how-to-lesson or application. I am a strong believer that if you feel your best, it helps you to achieve your best."
Information-packed book
This handy 100-page DIY reference guide for makeup application for women over 50 shares the secrets of Deborah's unique philosophy on color, makeup secrets, and how to do-it-yourself.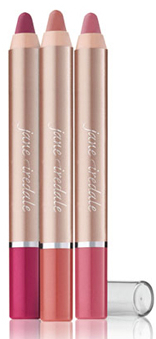 "I wanted to help women create the perfect makeup look to suit their face and coloring in five minutes a day. It goes beyond theory and delivers practical advice on how to look your best confident self."
Order now
'The grace Factor' is now available at gracemakeup.com and will soon be available on Amazon.ca and .com and at selected bookstores. It can be yours for $18.99 plus tax (so it's $19.95 + $4.75 shipping if you can't drop in to pick up your copy!)
Buy here
!
Please call Deborah on 416 699 3354 or

email

: (come in for a makeup appt and receive a copy free!)
Behind the scenes—celebrity makeup
Shared inside this useful volume is expertise built over more than 25 years behind the scenes as a makeup artist fluffing her brushes over celebrities and faces we recognize on TV and film (and the news!).

Well-known names who spent time in Deborah's makeup chair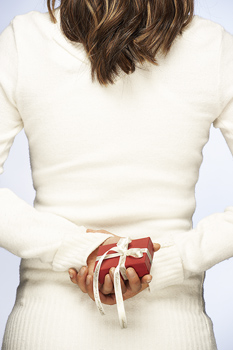 include Kelly McGillis, Helena Bonham, Lauren Holly, Margot Kidder, the Oscar-nominated Graham Greene, Leonard Cohen, and even Omar Sharif.
Adapting to changing times
Knowing what works with on-camera personalities led Deborah naturally to launch a business helping private clients adapt to changing times and needs.

In fact, it was because cosmetic and makeup companies didn't address the unique makeup needs of older women inspired her to found GRACE Makeup for Midlife a decade ago. Making the information more easily available was the driving force behind the book.

"I want to share with women the knowledge and power to feel confident, fabulous, and secure with a personal look they can do at home that matches their personality, ideal colors, and lifestyle."

"Since I love to share tips, information, and analyze my screen and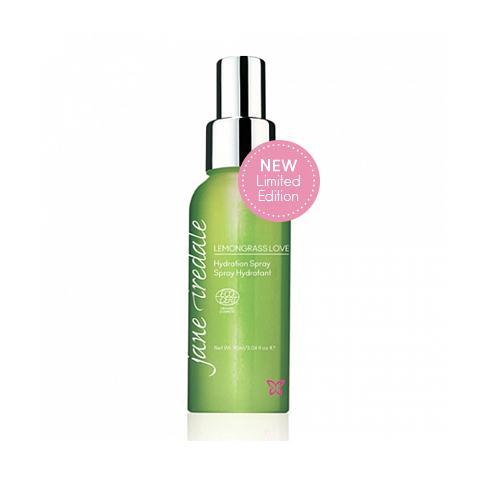 personal client's best colors—not only in makeup but in what to wear to look fabulous—it seemed a natural step to write the book. I really hope you'll buy it and share it—because feeling great about yourself is so empowering and feeling you're showing your best self helps a lot!"


Another great stocking stuffer: (R) Jane Iredale's Lemongrass Love Hydration Spray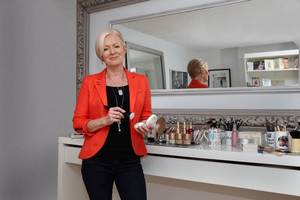 "I like it very much when I can share makeup and style tips with you—and have put a great many in this new book--but I hope everyone will still come in for a makeup makeover and a chat!"


Deborah





p.s. and if you
book a makeup session
before Christmas, you receive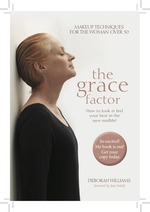 a free copy of "The grace Factor!" (...the perfect gift for under the tree!)
Note: Remember the recent study by Harvard and Procter & Gamble that showed women in makeup are viewed as more competent? Find out how to do it right.
416 699 3354

Order your books
here
!
DEBORAH'S LONG-AWAITED(!) NEW MAKEUP BOOK FOR WOMEN OF A CERTAIN AGE FEATURES AN INTRODUCTION BY
JANE IREDALE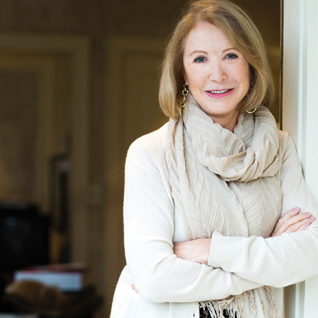 J

ane Iredale is the powerhouse founder and president of Iredale Mineral Cosmetics, which was established in 1994 to provide safe makeup products with integrity, and has written the introduction to Deborah's new book.
"Thank you, Jane."
"My approach to makeup is to bring out what you love and the rest will disappear and so I'm unbelievably pleased that Jane is introducing my book—since her philosophy that makeup artistry should enhance the wearer's natural beauty instead of always conforming to fashion trends so closely mirrors my own." Deborah
DEAR READER
The excerpt below is from Jane Iredale's introduction to Deborah's book, 'The grace Factor.'
"Makeup isn't trivial! If you don't believe me, listen to Deborah Williams who says this about her new book filled with so many truths and tips about makeup that she believes that it "... will give women permission to be their best." I agree.

"Deborah has a simple and effective way of making sure that you optimize your natural beauty. In her words, "Celebrate what you love (about yourself) and what you don't love will fade away."


"Using this as her underlying philosophy, Deborah has written a guide to makeup that includes the best tools for application; how to work with the shape of your face and the shape of your eyes; what products work the best for different skin types, and how to celebrate your age.

"I am certain you are going to find answers to questions that have plagued you for years and you will come away with knowledge that will help you to be the best you can be."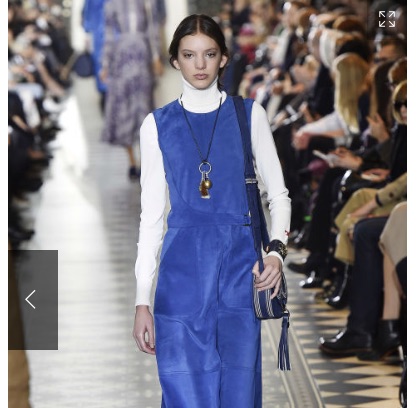 WINTER FASHION TRENDS


From ski jackets in the office and puffer jackets (again?), what's old seems to be new again for fashion forward thinkers this winter.

Turtlenecks are big as well and can be layered, so don't hide away your summer frocks. Layer them. You might even be able to stay on trend by having a hunt through the back of your closet where certain old favorites may be hiding! (Platform shoes, anyone?) See the
Elle runway report.
Winter Makeup Tip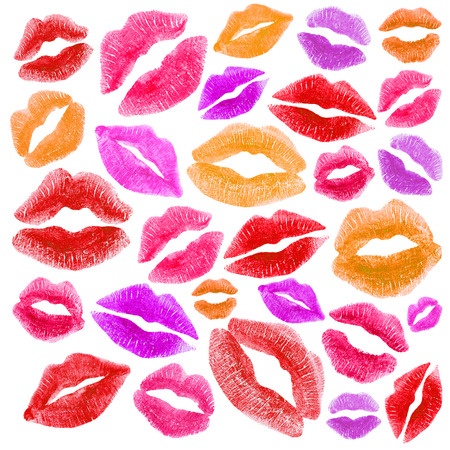 My best tip to glam up for the holiday season this year is to layer color on color on your lips—use Playon™ lip crayon to give that just kissed smudgy texture.

If you love red lips try the Playon™ Crayon in Hot or Naughty and add red sparkle lip gloss or even layer on top of the charming pink Crayon. Or go very glam and pick your favorite and add the gold to silver sparkle gloss to take it into evening.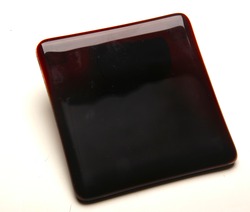 In case you missed it:
"Besides my signature book, I have new products available and it will soon be gift giving season—buy them for you or your mom or friends for upcoming special days—Birthdays, Christmas, Saturday..."
CREATE YOUR OWN COLORS ON THE GRACE MAKEUP PALETTE

This palette of artisan-made glass is perfect for any of your liquid or cream products. "I designed it so you can stop using the back of your hand." It's elegant (a deep wine-color) has corner tabs to stay put, and is ideal for all your creams and liquids, plus offers the most sanitary way to use product. Put it straight on the palette—no fingers. Keep the palette clean with a tissue.
Order: $25 each or 2 for $45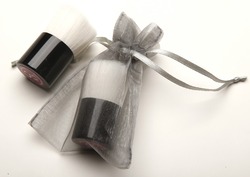 The Mini-Signature Makeup Brush is my favorite and my client's! It's perfect to touch up your foundation, blush, or bronzer. Or order the set of 7 and I'll include the Mini-Signature Brush!
The Mini-Signature is $23 each or 2 for $42 or $56 for 3.
I have to say it--for some reason, all of my current products are perfect gifts or stocking stuffers for the women on your list. Be ready for the holiday season (in more ways than one) and give me a call!
Also drop in or contact me to order the newest from Jane Iredale for the holiday season. Some of my client's favorites, including the Playon Crayons and Lip Fixations (the perfect combo!) are featured in here.

Also new for Christmas is Champagne on Ice, a set of sparkling mini glosses in flattering, sheer shades from Jane Iredale. Order through Deborah@ gracemakeup.com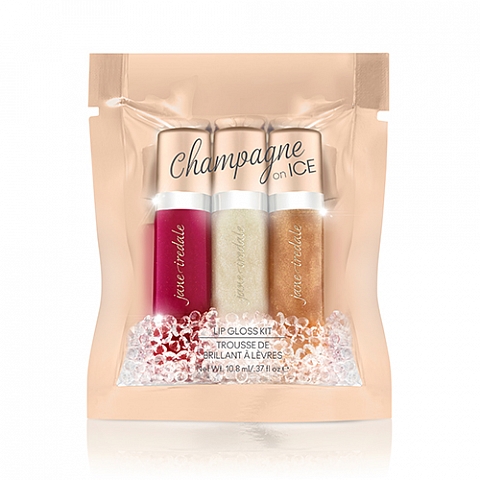 Forward this message to a friend
Makeup Brushes by grace: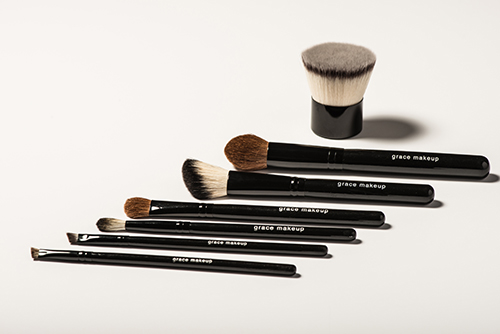 "I have tried all sorts of
brushes over the years, and these brushes are so soft, the angles so precise, it makes my daily makeup application so much easier!

"Thank you, Deborah, for consistently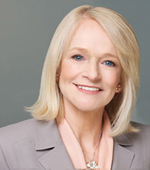 researching the best products for your clients."
Diane Craig, President,
Corporate Class Inc
.,
A leader in Executive Presence and Leadership programs and training.