"To some of us, the arrival of fall means that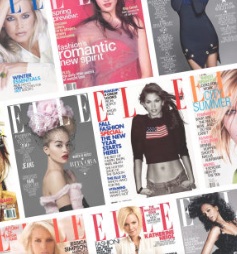 indulging in new fashions and image updates can be perfectly legitimate and guilt-free...

"The new hair styles for autumn range from short to long. Angled bobs, modern mullets, and even the pixie are making a return visit. Waves are hot, too.

Check Elle for this fall's top hair trends.

"And, please note, that if you're going for a new look, you may benefit from a makeup revamp so that it all works together. Changing your hairstyle may mean different techniques will be needed to keep you looking your absolute best."
Deborah Williams, founder of Grace Makeup for Midlife

SO, if you're planning on an update, think about a little makeup makeover or refresher to showcase your best you.






"It will be my pleasure to show you what works this season. and help you feel new and fresh and ready for whatever comes next."
Please call or contact Deborah to book your spot(s).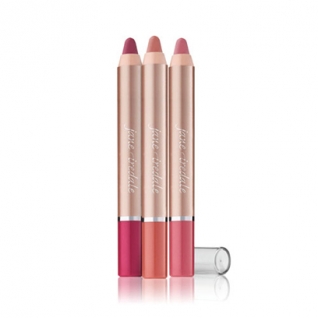 Pucker Up
For smooth, creamy, and moist lips—try the delectable Playon LIP CRAYONS from Jane Iredale, new for fall. Kissable new colors include Naughty, Yummy, Saucy--you probably get the drift!
Click to order.


"p.s. I wear Yummy and love it. It has great staying power, even on top of my Lip Fixation (a great lip stain and lip gloss)--love it!" Deborah


Line Up

"Eyeliner is everywhere these days, in the fashion mags and on the catwalks—and, if you know me, you know I like to make it as easy as possible to stay trendy and feel current.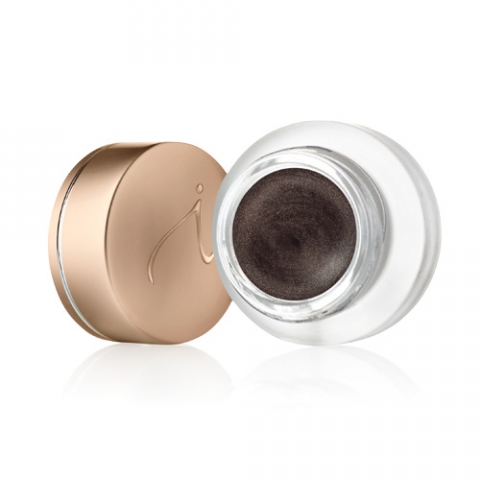 "Whether I'm doing makeup for the screen or TV productions, I try to make the look natural. And for personal clients, I aim for the same natural approach that's easy to reproduce, when I'm not there."

"So whether you like your eye look to be precise or smudgy, I always recommend Jane Iredale Jelly Jar Eyeliner for its depth and dexterity.

The Jelly Jars come in fabulous colors—Espresso, Brown, Black, Purple, and Green (shown above).

Ask what will work best and what will look best on you to give depth and definition to your eyes and I'll get them in for you!" Deborah
New Makeup Products...
If you haven't tried my
GRACE
Makeup Brushes—now's the time.
MAKING MAKEUP EASY


"If you're not yet using my fantastic and
perfect brushes, I hope you will. They live up to the demands of the job for my front-of-camera people, as well as my professional makeup studio customers. Call me to try them."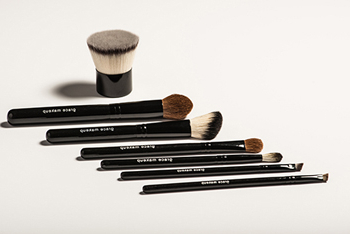 The Flat Top Brush, (the Stubby!) is the best seller and hugs your face, is very soft, and maximizes pressed powder foundation to make it last longer. (There are so many requests for the Stubby that GRACE also offers it separately.)
---
Start with a revolutionary primer for a flawless finish: Whether your skin is combination/normal or oily, there's a Smooth Affair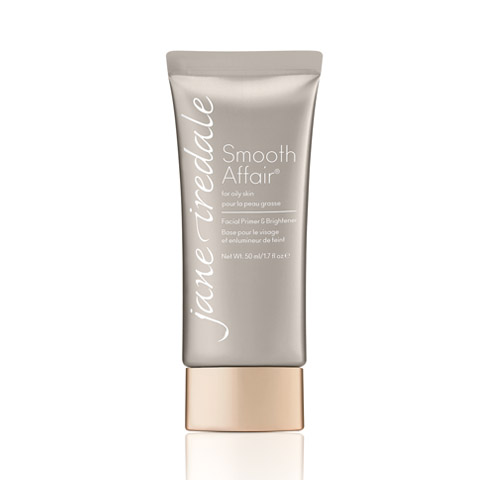 primer for you to even out skin tones, mask fine lines, and minimize pores.

The newest Smooth Affair primer and brightener from Jane Iredale has just been introduced for oily skin. It also fights blemishes and reduces shine.
To order
.
MAKEUP TIP
Too much summer?
Coconut oil is hot right now, but don't forget about the luscious effects of shea butter on your skin--especially if you've had too much sun or weather exposure this summer.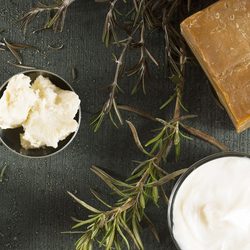 It's not only super nourishing and moisturizing, shea butter helps with inflammation. It's in many of the Jane Iredale products carried by Grace Makeup, including Just Kissed Lip Plumper.
---
​

"I love giving makeup and style tips—but come in to find what really works on you and see the latest tips and techniques, or just for a chat."

Deborah
To book your refresh or makeup makeover —