David Lammy MP Visits the Selby Centre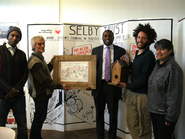 It was great to have David Lammy MP re-visit the Selby Centre and spend the whole afternoon with us.
Mr Lammy met with a number of on-site organisations including the Haringey Somali Cultural and Community Association, Embrace UK, Ding Dong Play Centre and Excelsior College. He also spent time learning about the Green Projects run by the Selby Trust.
David Lammy said: "I always like coming to the Selby Centre and seeing the important and innovative work that is being done here that benefits thousands of people in Haringey".
Event: Energising London | 25th Feb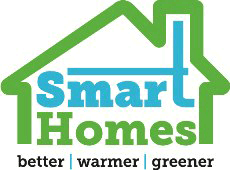 We are very excited to have the London Sustainability Exchange here at the Selby Centre on Wednesday 25th Feb to host their "Energising London - Celebrating Smart Homes" event.
The event is free and open to all organisations and residents living in Haringey and surrounding North London boroughs.
This event will focus on how we can heat and cook in our homes using less energy, from easy every day changes to your routine, to finding a better deal and installing efficient energy saving technology.
To book or for more information
click here
to visit our website.
Selby Trust Adult Courses Success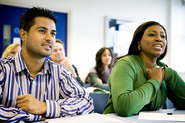 In the new year the Selby Trust launched it's community courses for adults. Below is some of the feedback we have received:
"For less than £2 quid an hour, I can have some 'me' time. I feel interested in life again. Looking after myself by having a hobby, has given me more energy in 2015. Mentally, I can take it on new challenges and feel like I have a fighting chance. Who'd have thought it could change so quickly?!"
"I've been wanting to learn French for a while. Now there's a daytime course I've got the chance and its so affordable!"
"I'm so glad I went to the class. Its something I used to enjoy. Being able to let my creative juices out one night a week has a knock on effect on how I feel about life - the tutor's really open to us expressing our ideas, and I'm learning new techniques."
To download our brochure
click here
or call Bail on 0208 885 5499
Selby Centre Visit From Holland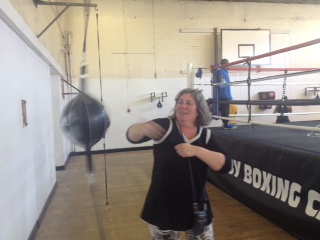 Over the past few years we have been working with LSA Bewoners in The Netherlands to learn and share best practice in social enterprise and community development.
Last month we went to Holland to share our knowledge at a national conference and also visited several community hubs to learn and share new ideas.
This month we were pleased to have a visit from a community organisation, led by Petra (pic) who visited the Selby Centre to find out what we do. Petra visited several onsite organisations and also shared the work she is doing with people who have learning difficulties.
We will keep you updated as the partnership develops.