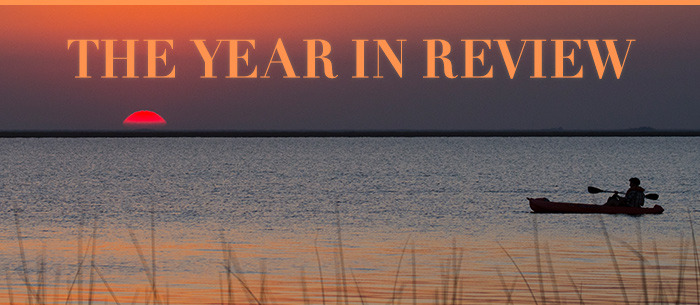 Dear Friends,

2017 has been a momentous year for Tompkins Conservation. Our biggest moment as a team was of course the protocol signing at Pumalín Park in March, where President Michelle Bachelet and I committed to creating 10 million acres of new national parklands in Chile. We continue to work closely with the government towards our completion of this historic addition to Chile's national park system. Already Bachelet's administration has signed the decrees creating Cerro Castillo National Park and has accepted the expansion to Isla Magdalena National Park. This month we expect the decrees for Hornopirén, Corcovado and Melimoyu. And most importantly, in January we anticipate the decree signing for Pumalín, Patagonia Park, and Kaweskar (formerly Alacalufes.) For 25 years we have worked toward this lofty goal, and we are now on the cusp of that watershed moment for both TC and the country of Chile. As we hit two years without Doug, I couldn't be prouder to see his vision come to fruition.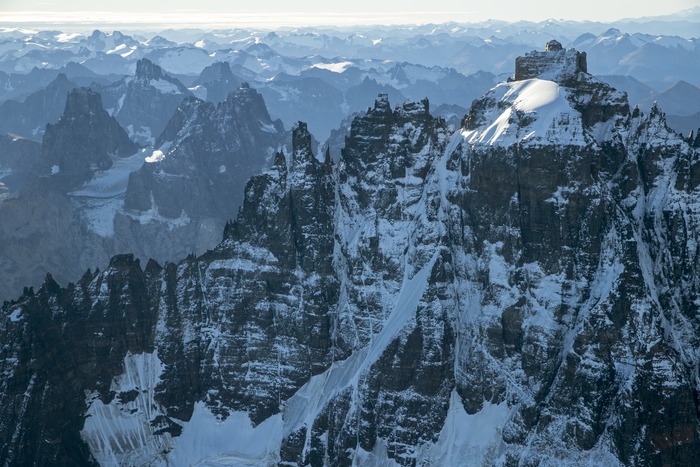 Cerro Castillo National Park was decreed on October 2, 2017. Photo: Jimmy Chin
While the donation announcements have captured much of the press, there are many more stories to share. In October we took our first steps into the world of marine conservation in Argentina, collaborating with the government there to create two new marine national parks in the Southern Patagonian sea. In early November Iberá Park was expanded by 103,000 acres, another step in the process of creating the largest parklands in Argentina. Iberá's fifth jaguar, Isa, arrived to the Jaguar Breeding Center from a zoo in Brazil, and is the third female to join the center. Her arrival not only brought us one step closer to restoring the region's jaguar population, but has also allowed us to collaborate with Brazil's government for the first time. Our partnership with the Leonardo DiCaprio Foundation has enabled us to grow this program, and now we eagerly anticipate the day when one of our resident females becomes pregnant.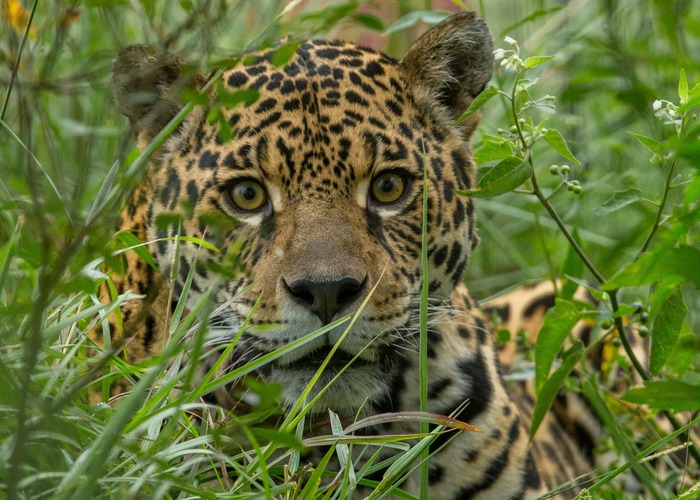 Isa is the fifth jaguar to arrive at the Jaguar Breeding Center in Iberá. Photo: Matias Rebak Piazza
My fall US travels were action-packed with meetings, speaking engagements, and awards that I accepted on behalf of Doug, myself and our whole TC team. The Carnegie Medal of Philanthropy was an extremely special moment, and one I was lucky enough to share surrounded by friends, family, and colleagues. A particularly touching event was led by Doug's dear friend Peter Buckley—The Brower Center's tribute to Doug's philosophy On Beauty. Read below for more information about the current exhibit at The Brower Center and the accompanying book that our very own Tom Butler co-authored.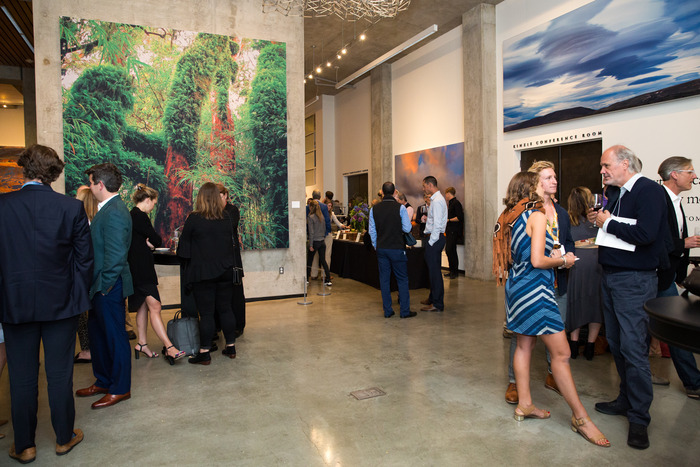 The On Beauty event was part of the David Brower Center's 9th Annual Art/Act Award and exhibition, honoring art that inspires environmental advocacy and engagement. A PDF of the book, "On Beauty: Douglas R. Tompkins–Aesthetics and Activism," written by Tom Butler and Sandra Lubarsky with photos by Antonio Vizcaíno, is available for free at Browercenter.org. The exhibit will be up through February 21, 2018. Photo: Rebecca Wilkowski
The next few months are sure to be filled with more exciting news as we approach the final donation of our parks in Chile. We are forever grateful for your support, especially now in this pivotal moment. We hope you will continue to follow along, or better yet, come for a visit to see our progress firsthand.

Love,

Kris Tompkins

President and Co-Founder
Tompkins Conservation
---
We Welcome Your Contribution to Tompkins Conservation

Whether your interest is helping us complete Patagonia Park's infrastructure, establish new marine national parks in Argentina, ensure our wildlife programs continue and grow, or any one of our other strategic intiatives, we welcome your support. Thank you to all of our friends and partners who have helped us for so many years. We cannot do this work without you!

After Indigenous Consultation, Alacalufes National Reserve to Become Kaweskar National Park and Include Water Protection

After a consultation with over a dozen indigenous communities, the Chilean government has confirmed the intended creation of Kaweskar National Park, one of the five national parks proposed in the protocol signed in March 2017. The future Kaweskar National Park (formerly Alacalufes National Reserve) will be operated in conjunction with local indigenous communities, and will also contain a multiuse marine protected area.

Endesa and Colbún Relinquish Water Rights to the Baker and Pascu

After more than ten years of opposition and debate, the controversial hydroelectric project proposed in Chilean Patagonia, known as HidroAysén, is officially shutting down as the project's parent companies, Enel Generación (formerly named Endesa) and Colbún, announced on November 7, 2017 that they would be cancelling the project and returning water rights to the State. Had it been executed, HidroAysén would have caused irreparable damage in Chilean Patagonia. READ MORE HERE









Tompkins Conservation Extends its National Park Creation Efforts to the Ocean, with Two New Marine National Parks Proposed in Argentina

The government of Argentina announced in October that it will create two new marine national parks in the Southern Atlantic. Tompkins Conservation is proud to play a part in this effort, lending its expertise in conservation activism to catalyze their creation. This is an important first step for Argentina to protect its oceans, and a first step for Tompkins Conservation in ocean conservation. READ MORE HERE
Cerro Castillo Becomes a National Park; Isla Magdalena is Expanded

On October 2, Chile's National Environment Day, President Michelle Bachelet signed the decree creating Cerro Castillo National Park and extending Isla Magdalena National Park. The re-categorization of Cerro Castillo National Park, formerly a national reserve, will not only increase the protection status of this refufe for huemul deer, but will also protet one of the most distinctive landscapes in the region of Aysén. This decree will also create a destination for tourists that will directly benefit the towns of Puerto Ibanñez and Villa Cerro Castillo.
READ MORE HERE
---

---
Get social with us: