The Roots Run Deep Fridays

– Promotional Program

Be part of one of the largest promotion for Sonoma Valley Wine. See how your winery can be involved by

clicking here

. (Full promotion was emailed to Marketing Contact at each individual winery.)


~ ~ ~

The

California Wine Institute

is pleased to share the toolkit for

California Wine Month in September 2013

, a great time to be a part of Wine Institute's efforts to promote the industry's enormous contributions to the California economy and lifestyle.

Click here

for more information and for the toolkit.

Upcoming Event Opportunities

Sonoma Valley Vineyard Crawl: MacLeod Family Vineyards Indian Springs Ranch

August 9, 2013

8:30am-11:00am Vineyard Tour

11:00am-12:00pm BBQ Lunch

Varietal Focus:

Sauvignon Blanc and Zinfandel

Reservations:

$20.00 per person includes BBQ Lunch.

Submit the

reservation form

or contact Abby Ham at 707-935-0803 ext 1 or

abby@sonomavalleywine.com

to purchase your ticket.

Very limited space available.

~ ~ ~


SVVGA Partners with ABC to conduct LEAD training

We have partnered with the ABC to conduct training specifically for SVVGA members. We have coordinated a training at The Lodge at Sonoma on Monday, August 26th, 9:00 am - 12:30 pm. Please

click here

for more information and to RSVP.

Next Generation Sonoma Valley

Next Generation Sonoma Valley Summer BBQ and Pasture Ball

(Softball in a Pasture)

July 25th, Beltane Ranch

Both "Ballers" and "Cheerleaders" are welcome

For complete event information, contact Taylor Serres at

Taylor@SonomaValleyWine.com

Recap on Recent Events

Planning Commission Meeting on Tasting Rooms

Many SVVGA members attended the July 11th Planning Commission Meeting where the following items concerning the Plaza Tasting Rooms were on the agenda: definition of a "tasting room", operating standards (including pour limitations, the ability to sell food and hours of operations) and use permit amendments. Danny Fay, Richard Idell and Squire Fridell addressed the commissioners in an effort to understand the current problem and to suggest that the vintners and members of the commission have an informal study session to continue open discussion and identify possible solutions together. The meeting was very productive as the commissioners were open to an informal discussion and as a result, the Tasting Room topic will not be on the agenda at the City Council meeting taking place this evening.

~ ~ ~

Concierge Newsletter:

View the latest Concierge Newsletter featuring Sonoma Valley winery events.



Sonoma Wine Country Weekend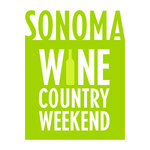 Thank you again to all participating wineries! Sonoma Wine Country Weekend is Sonoma County's TOP charity event, and it would not be possible without the support of so many committed wineries!

Consolidation Information: Instructions will be sent to everyone in late July, and consolidation dates are set for August 5-16, so mark your calendars.



~ ~ ~


Tickets for Sonoma Wine Country Weekend are on sale!
Sonoma Wine Country Weekend Member Pricing:
Member Discounts - Use Promo Code: MEMBER
Taste of Sonoma: $140 ($165 public price)
Sonoma Valley Harvest Wine Auction - $400 ($500 public price)
Sonoma Starlight Supper Club - No discount
Winemaker Lunches & Dinners - No discount

Click here to buy your tickets!



~ ~ ~


~ ~ ~


Chef and Restaurant Registration for Taste of Sonoma: The registration process has been simplified! Click here to register. Be sure your participation forms are submitted as soon as possible in order to be included in ALL pre-event marketing & promotions. If you have any questions about this process, please contact Rachelle at Rachelle@sonomawinecountryweekend.com or (707) 237-2620.


Membership News

For membership referrals, forms are available here:
- Vintner Membership
- Grower Membership
- Associate Membership (Business)
- Individual Membership (Personal)

Equipment for Sale / Wanted

For a list of Sonoma Valley Grapes for Sale, please visit sonomavalleywine.com.

If you would like to post a listing for your grapes for sale you may do so in your Vintner or Grower Profile.

For additional grape listings, please click here to see the Grape Marketplace on the Sonoma County Winegrape Commission's website.


Industry Events

9th Annual Wine Industry Technology Symposium - WITS, July 15 & 16, Napa Valley Marriott

~ ~ ~

Muscardini Cellars' 7th Annual Barrel Tasting, July 27th & 28th. Special pricing for industry - just $20!

Industry News

Legislation to Support Ag Research Introduced

Groups, Lawmakers File Mixed Reaction on Partial Farm Bill Vote

U.S. Heat Wave Makes Early Harvest Likely

9th Annual Wine Industry Technology Symposium - WITS - Set to Deliver Action-Packed Agenda Next Week

Barrel Biz Battered By Unoaked Wine Trend

Mary Kay Meets Merlot

Herbicide drift: How to avoid it

Sonoma Valley: Hotel limitation measure takes big step forward

38º North Opens at The Fairmont Sonoma Mission Inn

Farella Braun + Martell Wine Industry Newsletter, July 9



Winery Events & Activities

To view upcoming events,

click here

to link to the events section of our website.

Please forward any events, awards, press releases or information to info@sonomavalleywine.com by Thursday for inclusion in Monday's ne

wsletter.
In this Newsletter:
SVVGA Calendar
July
25: Next Generation Sonoma Valley
31 - Concierge Tour: Sonoma

August
9 - Vineyard Crawl
14 - Farella Braun + Martel Wine Industry Education Series
15 - Membership Mixer
21 - Concierge Tour: San Francisco
26 - ABC Training
30-31 - Sonoma Wine Country Weekend

September
1 - Sonoma Wine Country Weekend
26 - Concierge Tour: San Francisco

October
16 - Farella Braun + Martel Wine Industry Education Series
19-20 - Reserve Sonoma Valley
22 - Concierge Tour: Sonoma
28 - ABC Training

November
1 - Vineyard Crawl
14 - Concierge Tour: San Francisco
29 - Holiday Party

December
1-31 - Holidays in Sonoma Valley
3 - Farella Braun + Martel Wine Industry Education Series
5 - Concierge Tour: Sonoma

SVVGA Sponsored Office Depot Discount Supply Program.
Contact Catherine Collins for enrollment at 707 536 0095 ext 2104 or e-mail at catherine.collins@officedepot.com

Board of Directors
Eva Bertran
Gloria Ferrer Caves & Vineyards
~
Rick Corcoran
Fairmont Sonoma Mission Inn & Spa
~
Phil Coturri
Enterprise Vineyards
~
Danny Fay
Envolve Winery
~
Squire Fridell - Vice President
GlenLyon Vineyards & Winery
~
Cathy Gorham - Treasurer
Rabobank
~
Paul Hoffman - President
Hoffman Family Cellars
~
Bill Hooper
Kenwood Investments
~
Becky Jenkins - Secretary
Madrone Vineyard Management
~
Tom Menzies
Pasatiempo Vineyard
~
Michael Muscardini
Muscardini Cellars
~
Mike Pucci
Sangiacomo Family Vineyards
~
Brian Shepard
Jack London Vineyards

SVVGA Members
Vintner Members
Grower Members
Associate Members
_____________________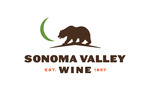 Sonoma Valley Vintners & Growers Alliance
783 Broadway
Sonoma, CA 95476
Phone: 707-935-0803
Fax: 707-935-1947
Maureen Cottingham
Executive Director
Maureen@SonomaValleyWine.com
Tracey Woodward
Marketing Director
Tracey@SonomaValleyWine.com

Taylor Serres
Events Coordinator
Taylor@SonomaValleyWine.com

Abby Ham
Office Manager
Abby@SonomaValleyWine.com
SVVGA Website Links