It has always been the intent of Loxton Cellars to produce hand made wines that show balance and a sense of place and to produce the best wines possible without compromise. The first wines were made by Chris Loxton in 1996 and production is now around 3000 cases. It is now a working winery in the heart of Sonoma Valley where visitors can relate how the wine tastes with how and where they are made and by whom. While the focus has been Syrah and to a lesser extent, Zinfandel, small quantities of other wines are made in cases where exceptional fruit has been able to be sourced. In all cases, the emphasis has been on great vineyards that are able to express the varietal and the sense of the place where grown, so that the wine, in essence, makes itself. The winemaking is meant only to interpret that place and variety. To that end, the wines are made as naturally as possible and in a non-interventionist manner as possible.
Loxton Cellars continues a family business and Chris is the fourth generation involved with grape growing. The previous three generations have owned the family vineyard at Moorook in the Riverland of South Australia, with the grapes sold to local wineries or used for dried fruit production.
We enjoy seeing visitors at our working winery and tasting room in Glen Ellen, California
We are open 7 days a week, 11 am to 5 pm for tastings
Seated Reserve Tastings are now being offered at 1pm daily, please call 707-935-7221 for reservations
To arrange for our "Walkabout with the Winemaker" tour (10:30 Saturday & Sunday) please contact 707-935-7221
www.loxtonwines.com
R2 WINE COMPANY: FN@R2 FRIDAY NIGHT HAPPY HOUR
Every Friday, 5:00 pm - 9:00 pm
Barrel Tour & Tasting at Buena Vista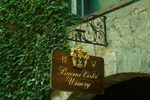 Daily at 11:00 am & 2:00 pm
Oak barrels have been used as a tool in winemaking for centuries, beginning at first as a versatile vessel and now as a flavor enhancer. We are offering up this experience to show off our recently renovated, historical caves. Taste wines from the barrel then enjoy finished wines to witness the evolution from the barrel to the bottle. $30 per person. $24 for Wine Club Members. Club Members receive one complimentary barrel tour per year for a party of two. Reservations required 48 hours in advance.
Click here
to make a reservation.

Buena Vista History & Wine Tour
Saturdays at 10:00 am and 1:00 pm
Journey back in time with The Count of Buena Vista while tasting exclusive current release wines and exploring the recently renovated property and Champagne Cellars.
$20 per person. Click here to make a reservation.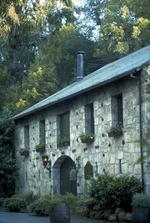 Family Tours at Buena Vista
Saturdays at 3:00 pm
A special non-wine tour where children are always welcome. Journey back to 1863 with us, and have fun exploring our historic property while hearing the story of Buena Vista! $10 per adult - children free. Click here to make a reservation.



Gundlach Bundschu Farming Tour and Cave Tasting
Our expert hosts will take you out into the vineyard to learn about our sustainable farming practices, what it means to be certified Fish Friendly, and why our wines taste so distinctive. Your tour includes a seated tasting in our cave dining room, away from the crowded bustle of our tasting room. Reservations Required - call 707.938.5277 to book your next visit. $20 per person.

Promenade Tour and Tasting at Chateau St. Jean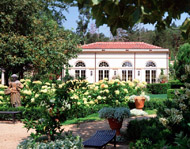 11:00 a.m. and 1:00 p.m. daily
Chateau St. Jean has long been recognized as a pioneer in vineyard designation in Sonoma County. Enjoy a relaxing guided tour of our stunning estate with an educated host who will teach you our rich history as well as the growing cycle and the fruit characteristics of several grape varieties while sipping on some of our finest wines. Duration 1/2 hour. $20.00 per person. Call 877-478-5326 or email cs_chateaustjean@chateaustjean.com.

Benziger Family Winery Tours
Please call 707-935-4527 to reserve any of these tours:
Benziger Partn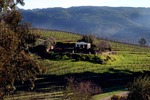 ers Estate Vineyard Tour & Exclusive Wine Tasting
Our Partners Tour will satisfy the palate of any wine enthusiast. This tour provides a behind-the-scenes vineyard tour and exclusive seated wine tasting. Limited to 10 guests per tour. Tours 11:15am & 2:15pm $40.00 per guest (no minors, please). $30.00 Wine Club Members.

Biodynamic® Vineyard Tram Tour
Join us for a tram tour! Enjoy a close-up look at our Biodynamic vineyards, visit the fermentation facility, crush pad, and explore our barrel caves. The tour is approximately 45-minutes, including a special tasting of our Biodynamic and other award-winning wines. Tours are daily and leave on the half hour from 11:00am until 3:30pm with the exception of noon (weather permitting). $20.00 per guest, $5.00 under 21.
Mayo Family Winery Reserve Room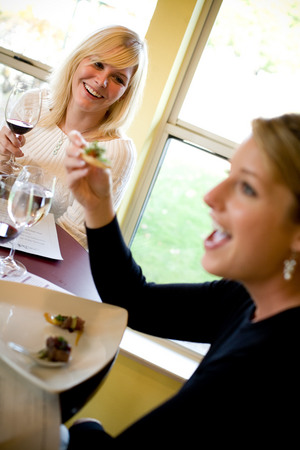 Called "Awesome" and "The Best Deal in Wine Country" by the Wall Street Journal, the Mayo Family Reserve Room in Kenwood provides guests with the ultimate wine and food pairing experience. Enjoy a seasonally changing menu of seven unique culinary creations prepared on the spot and each paired with a single vineyard, reserve wine. Only $35 per person. Reservations required.
707-833-5504
. Please set aside an hour for your tasting.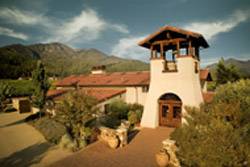 St. Francis Winery & Vineyards: Wine & Food Pairing
Daily
St. Francis Winery & Vineyards
Our Executive Chef, David Bush creates four appetizer items to pair with four wines that may include current releases, limited production, or library wines. Fine dining presentation and table service combine to make for a luxurious indulgence. ♦ Reservations Strongly Recommended ♦ $35. For reservations or more information, call: (888) 675-WINE.
In this Newsletter:
---
Sonoma Valley Winery Map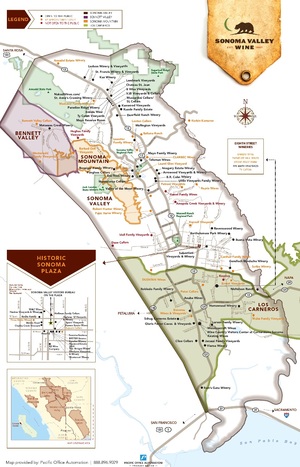 Please share our Sonoma Valley Winery Map with your guests.
Click here for a Printable FULL SIZE map
If you would like to receive the map to hand out to your guests, call 707-935-0803 for delivery.
Click here for the Sonoma Valley Merchant Map
---
Sonoma Valley Visitors Bureau
For Lodging and Other Visitor Information Contact:
(866) 996-1090
---
Directions to Sonoma Valley

Sonoma Valley is conveniently located just a scenic 45 minute drive from San Francisco
Cross the Golden Gate Bridge and travel North on Highway 101

Merge onto Highway 37 East

Go Left on Highway 121 towards Sonoma
Click here for a list of wineries in Sonoma Valley
---
Looking for a specific varietal?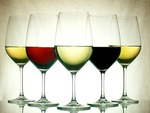 Click here to search wineries by varietal
---
Sonoma Valley is made up of four viticultural areas, and is part of the entire Sonoma County AVA region.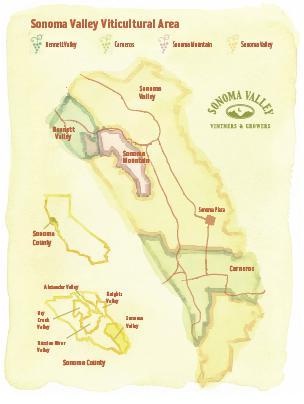 Click here for the Appellation Map

Become a fan of Sonoma Valley Grapes & Wine!
Get the latest info on the people, news and events of Sonoma Valley wineries and vineyards. Over 3,000 fans!