We are pleased to announce that Scott Black has joined the SVVGA team as our new Marketing Director.

Scott brings to his new role more than 15 years of consumer brand marketing experience garnered at Southcorp Wines, Heck Estates, Hain Celestial Group, Constellation Wines and Don Sebastiani and Sons. This diverse experience, coupled with his strategic mindset and his incredible passion for Sonoma Valley will make him a great champion of the Alliance's numerous marketing initiatives.

Scott lives just over the hill in downtown Petaluma with his "better half" Vanessa and his two Australian Shepherds—Esti and Ike. Please join us in welcoming him to the team.
Scott can be reached at
707-935-0803 x. 3 or
Scott@SonomaValleyWine.com
~ ~ ~
SVVGA Sustainability Workshop
, this Wednesday, March 26. The Sonoma County Winegrowers and the California Sustainable Winegrowing Alliance (CSWA) are hosting a
series of sustainability workshops
throughout Sonoma County. In partnership with the Sonoma Valley Vintners & Growers Alliance, a workshop for vintners and growers in the Sonoma Valley will be held on March 26, 9:00-11:00 am – Valley of the Moon Winery, Glen Ellen.
Click here
for more information and to register. Or contact
karen@sonomawinegrape.org
.
~ ~ ~

The Small Business Development Center of Sonoma County
, in partnership with Napa (under Napa Valley College), is hosting the
9th annual Hospitality Institute Symposium
at Napa Valley College's Upper Valley Campus -- this Tuesday, March 25th. Sonoma SBDC has secured 15 spaces at the Educator Rate ($99), discounted from $150.
At
registration
, businesses click on the
Educator
rate and in the space for "Company" enter "(your winery) - SONOMAWINERY"
Click here
for more details or contact Cathy Balach with the Sonoma SBDC at 707-538-8133.
~ ~ ~
Farella Braun + Martel, Wine Education Series:
How to Protect Your Interests When a Winery Approaches Insolvency: There often are many different parties involved in making a great wine. And sometimes even makers of great wines can become financially distressed. In that situation, it is important for both the winery and the various parties involved in producing the wine to know their rights and act promptly.
Tuesday, April 1
The Lodge at Sonoma
1325 Broadway, Sonoma
Registration & Breakfast: 8:30 am
Program: 9:00 am - 10:30 am
Click here
for more information and to register.

~ ~ ~

Concierge Tour this Thursday, March 27th presented by Pure Luxury Transportation
We look forward to taking B.Wise Vineyards and VJB Cellars with us this Thursday as we visit Northern Sonoma County Concierges and take some Sonoma Valley Winery Maps, winery information, and wine of course! Transportation sponsored by
Pure Luxury Transportation
.

~ ~ ~
2014 SVVGA College Scholarship Announcement
For the thirteenth consecutive year, the Sonoma Valley Vintners & Growers Alliance (SVVGA) is pleased to offer merit scholarships to selected 2014 high school graduates who will be attending an accredited college or university in the fall of 2014. These scholarships provide partial expenses for the freshman year and are non-renewable.
Basic Eligibility Requirements
Applicants must have at least one parent employed by an active member of the SVVGA for at least 6 out of the past 12 months. An active member may be a
Grower
or
Vintner
.
Please
click here
for more information and the application. Please
click here for the Spanish version
.
Questions about the eligibility requirements and the selection criteria may be directed to Brian Shepard, Community Outreach Chairman for the SVVGA at email address
BShepard@wvmgmt.com
.
~ ~ ~
Wine Institute invites you to post spring and summer winery events on both discovercaliforniawines.com and visitcalifornia.com site
to help celebrate Down to Earth Month in April and beyond. Visitcalifornia.com is the official consumer website for the state of California travel information. Posting your winery and region events on both sites will give you maximum exposure.

~ ~ ~
A Masters Student with the
Lund University
Centre for Sustainability Studies in Sweden is requesting your participation in a survey
for her thesis.
Klara Winkler is interested in how winegrowers and producers view vineyard landscapes and the many values they provide. She has developed an online survey where participants sort a set of statements about vineyards according to how much they agree with them. This will be analyzed to tell her what the main perspectives are. This survey is being used in a new project that is just being starting with winegrowers in New Zealand and Southern England, and she would like to include members of the Sonoma Valley Vintners & Growers Alliance as well. Participation takes about 20 minutes or so. Click here for the survey.

~ ~ ~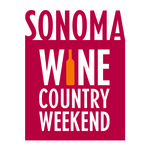 Vintner Members:

2014 Sonoma Wine Country Weekend event

participation forms

are now available! There are many ways to be involved and take advantage of the opportunities that Sonoma Wine Country Weekend has to offer.

Check out the "cheat sheet"

to plan for your event registration, and use it as a guide when you sign-up online.

Recap on Recent Events

View the latest Concierge Newsletter featuring Sonoma Valley winery events.

Membership News

For membership referrals, forms are available here:

- Vintner Membership
- Grower Membership
- Associate Membership (Business)
- Individual Membership (Personal)

Classifieds

Wanted: Beltane Ranch is looking for an Evening Receptionist. Responsibilities include welcoming guests to the ranch, checking them in, making dinner plans & activity recommendations, baking cookings, setting the table, finishing laundry, and little bits of cleaning & organizing. Beltane Ranch would love to get someone great who could grow with them. Starting $13/hour. Click here to see the craigslist ad.

~ ~ ~

Wanted: 2 barrels Petite Syrah, 2012, Sonoma Valley preferred. Please contact Dean at 707-537-8007.

~ ~ ~

Wanted: Wheel tractor, four wheel drive with minimum 55 horsepower. Must have a cab. Price is negotiable. Please contact Will Ivancovich at 707-292-2221 | wivancovich@yahoo.com

~ ~ ~

For Sale: Wind Machine, Bear River type. Asking $3,000.00. Please contact Will Ivancovich at 707-292-2221 | wivancovich@yahoo.com

~ ~ ~

Need harvest intern or cellar help? I'm Evan and I'm looking to break into the winery business. Very agile, strong and loves to work outside. My perfect day involves doing as much physical labor as possible. As you can see I'm also incredibly ambitious. Contact me by phone 978-621-7372 or by email eghutton@gmail.com. SPEAKS SPANISH.

Industry Events

Wine Institute/FedEx – Wine Export Webinars
Wine Institute and FedEx present the third webinar in a series of free wine exporting webinars on March 26. The series will cover growing one's business through exports, transportation choices, China opportunities, and compliance rules and regulations for exporting wine from California. Click here for the full agenda and to register.

~ ~ ~

A toolkit is now available for Down to Earth Month in April, the third annual statewide celebration that Wine Institute is coordinating to highlight California's leadership in sustainable winegrowing and other green initiatives. Wine Institute members are invited to use this toolkit to be part of a coordinated campaign of publicity, website features, social media and legislative outreach to help educate policy leaders, media, trade and consumers about sustainable winegrowing in California's vineyards and wineries. Click here for the toolkit.

~ ~ ~

A series of trainings and workshops for agricultural and related industries are being held at the Sonoma County Farm Bureau in 2014. To register contact Anita Hawkins 707-544-5575 or info@sonomafb.org.

~ ~ ~

2014 National Grape & Wine Policy Conference
Success through Leadership, Advocacy and Networking in our Nation's Capital, May 18 - 21
Holiday Inn Capitol, 550 C Street SW, Washington, DC

~ ~ ~

2014 ASEV National Conference
June 23–27, Hyatt Regency Austin, Austin, Texas
The ASEV (American Society for Enology and Viticulture) National Conference will include technical sessions, research forums, symposia and industry seminars.

Wine Competitions

The 2014 Press Democrat North Coast Wine Challenge is Open for Entries
Vineyard & Winery Management will produce the second Press Democrat North Coast Wine Challenge. Entries are being accepted now through April 10, 2014. Judging will take place April 29-30, 2014.

Industry News

VJB Vineyards Purchases Wellington Winery

Wine.com Hires Wilfred Wong to Expand Research, Grow Social Media, and Make Wine More Accessible

City Council approves moderate rules for Sonoma Plaza wine tasting rooms

Sonoma rejects cap on tasting rooms

CAWG eNews, 3.20.14

Wine Institute News Briefs, 3.19.14

Winery Events & Activities

To view upcoming events,

click here

to link to the events section of our website.

Please forward any events, awards, press releases or information to info@sonomavalleywine.com by Thursday for inclusion in Monday's ne

wsletter.
In this Newsletter:
SVVGA Calendar
March
26 - AVA Sustainability Meeting
27 - Concierge Tour: Sonoma County

April
1 - Farella Braun + Martel Wine Industry Education Series
1-3 - Sonoma in the City: New York
17 - Membership Mixer
22 - Concierge Tour: Sonoma Valley

May
2 - Vineyard Crawl - Gloria Ferrer Caves & Vineyards
22 - Concierge Tour: Napa Valley

June
20 - Vineyard Crawl - Hanzell Vineyards
24 - Concierge Tour: Sonoma Valley
26 - Annual Member BBQ

July
22- Concierge Tour: Sonoma Valley

August
1 - Vineyard Crawl - Anderson Ranch/Tyge William Cellars
21 - Concierge Tour: San Francisco
29-31 - Sonoma Wine Country Weekend

September
18 - Concierge Tour: Napa Valley
25 - Membership Mixer

October
18-19 - Reserve Sonoma Valley
22 - Concierge Tour: Sonoma Valley

November
13 - Concierge Tour: San Francisco
17 - ABC Training

December
1-31 - Holidays in Sonoma Valley
2 - Concierge Tour: Sonoma Valley
5 - Annual Holiday Party



SVVGA Sponsored Office Depot Discount Supply Program.
Contact Catherine Collins for enrollment at 707 536 0095 ext 2104 or e-mail at catherine.collins@officedepot.com

Board of Directors
Eva Bertran
Gloria Ferrer Caves & Vineyards
~
Gary Buffo
Pure Luxury Transportation
~
Rick Corcoran
Fairmont Sonoma Mission Inn & Spa
~
Phil Coturri
Enterprise Vineyards
~
Danny Fay - Vice President
Envolve Winery
~
Squire Fridell - President
GlenLyon Vineyards & Winery
~
Cathy Gorham - Treasurer
Rabobank
~
Bill Hooper
Kenwood Investments
~
Richard Idell
Idell Family Vineyards
~
Becky Jenkins - Secretary
Madrone Vineyard Management
~
Jon Parker
Highway 12 Vineyards & Winery
~
Mike Pucci
Sangiacomo Family Vineyards
~
Alan Ross
Ross Vineyard
~
Dan Zepponi
Valley of the Moon Winery

SVVGA Members
Vintner Members
Grower Members
Associate Members
_____________________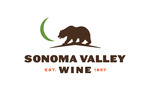 Sonoma Valley Vintners & Growers Alliance
783 Broadway
Sonoma, CA 95476
Phone: 707-935-0803
Fax: 707-935-1947
Maureen Cottingham
Executive Director
Maureen@SonomaValleyWine.com
Scott Black
Marketing Director
Scott@SonomaValleyWine.com

Taylor Serres
Events Coordinator
Taylor@SonomaValleyWine.com

Abby Ham
Office Manager
Abby@SonomaValleyWine.com
SVVGA Website Links