SVVGA Marketing News
SVVGA Board of Directors – Election
If you are interested in running for a Board of Directors seat, the following are up for election:
1 Vintner seat
4 Grower seats (Grower incumbents Phil Coturri, Mike Pucci and Becky Jenkins will be on ballot)
3 At Large seats (At Large incumbants Rick Corcoran, Cathy Gorham and Bill Hooper will be on the ballot)
Nominations will be accepted until this Friday, November 8

. Ballots will be emailed Friday, November 22 and the voting deadline is Friday, December 6. We appreciate your consideration - please contact Tom Menzies, Nominating Committee Chair if you are interested at

pasatiempo@outlook.com

.

~ ~ ~

~ ~ ~


Save the date! The Annual SVVGA Member Holiday Party

will take place on Friday, December 6th at 6:00 pm at the Atwood Ranch Barn. More details to come!


~ ~ ~

Wine Institute

is preparing its annual

Holidays in California Wine Country

press release and is looking for great holiday-themed activities and events at Wine Institute member wineries. Please

click here

for more infomation about submitting your event.

~ ~ ~

Vintner members:

Each year, about 500 wineries take part in

Silicon Valley Bank's Annual Wine Conditions Survey

from all regions. In exchange for completing the survey, they will send you the results of the complete survey, graphs, and some early analysis on wine industry conditions for your use in planning going into 2014.

Click here

for more information and to take the survey before this Friday, November 8.

~ ~ ~

Notice from Sonoma County regarding Riparian Corridors Zoning Amendments:

The Planning Commission Hearing scheduled for November 7th has been continued off-calendar.

A working group of interested stakeholders will be formed to assist PRMD staff in reviewing the revised draft ordinance prior to scheduling additional public workshops or public hearings.

Information is also available on the

PRMD website

. For additional questions please call (707) 565-7387 or contact

Yolanda.Solano@sonoma-county.org

.

~ ~ ~


Save the dates for Free Recycling

sponsored by

The Sonoma County Winegrape Commission

Free Vineyard and Winery Materials Recycling Day

, November 7

Fall Plastic Pesticide Container Recycling

, November 12

Questions on either event may be directed to Karen at 707-522-5862 or

karen@sonomawinegrape.org

.

Recap on Recent Events

Concierge Newsletter:

View the latest Concierge Newsletter featuring Sonoma Valley winery events.


Membership News

Dunbar students take a train ride to protect honeybees
Last week John and Nancy Lasseter invited every classroom at Dunbar Elementary School to come take a ride on their private train at Lasseter Family Winery. But it was more than just a joyride – students rode with hand-made "bee bombs," a mixture of soil and wildflower seeds that will attract honeybees, which they eagerly threw into a vacant field on the Lasseter's property. Click here for the full story.

~ ~ ~

Gloria Ferrer Donates $15,000 to Sonoma Valley Education Foundation.
Honoring its commitment to education, Gloria Ferrer Caves & Vineyards announces a donation of $15,000 to the Sonoma Valley Education Foundation. The funds were raised at the 21st Annual Catalan Festival held in July. Click here for the full story.

~ ~ ~

Congratulations to Little Vineyards Family Winery who struck gold at the 2013 Sonoma County Harvest Fair taking home gold medals for 3 of their wines!

Best Of Class
Double Gold Medal Winner
2012 Late Harvest Zinfandel New Release, Sonoma Valley

Gold Medal Winner
2012 Zinfandel New Release, Sonoma Valley

Gold Medal Winner
2010 Petite Sirah Port, Sonoma Valley

~ ~ ~

Are you planning a Holiday Party? Check out Culinary Member Drums and Crumbs' Holiday menu here and click here for information about their Holiday Pie Sale.

~ ~ ~

The Epicurean Connection has winter and holiday menus available for on and off site catering.
Please contact Sheana Davis for personalized menus.
707-935-7960 | sheana@vom.com

~ ~ ~

For membership referrals, forms are available here:
- Vintner Membership
- Grower Membership
- Associate Membership (Business)
- Individual Membership (Personal)


Industry Events

La Luz Center is offering Sonoma Valley a unique Vineyard Supervisor Training Seminar at Benziger Family Winery on November 6th and 7th 2013. Click here for more details and to register.

~ ~ ~

Farm Bureau Offers Sexual Harassment Avoidance and Management Training for Agricultural Supervisors
Sonoma County Farm Bureau is offering training classes for agriculture and other industry Supervisors in Sexual Harassment Avoidance at the Farm Bureau office, 970 Piner Road in Santa Rosa on November 12, 2013. As space is limited, reservations are required by October 29th. For further information or to register, please contact Anita Hawkins at 707-544-5575 or info@sonomafb.org.

~ ~ ~

Sonoma County Farm Bureau offers the following training: CA Employers: Are You in Compliance?
California agricultural employers are more regulated than any other in our nation. Do you know everything that is required of you for 2013 and beyond? Find out now.
Wednesday, November 13th, 9 am - noon.
The fee is $25 for Farm Bureau members and $55 for non-members. Non-members joining Farm Bureau can attend their first series seminar free. As seating is limited, please make reservations by November 7th. Click here to register. For more information please contact 707-544-5575 or info@sonomafb.org.

~ ~ ~

Napa Valley Grapegrowers Wine + Grape Expo
Thursday, November 14, 8 a.m. - 3 p.m.
Napa Expo Fairgrounds, 575 Third Street, Napa
Click here for more information and to register.

~ ~ ~

Discuss Red Blotch with top researcher Marc Fuchs of Cornell University
Dr. Marc Fuchs, Plant Virologist at Cornell University, is one of the top researchers of the Red Blotch virus. He has worked on viruses of fruit crops and vegetables for the past 30 years, developing detection techniques, understanding spread, and investigating management strategies.

November 14: 10am, UC Davis Conference Center Ballroom. Click here for more information and to register

November 14: 3pm, NVG Wine + Grape Expo.
Click here for the 2013 Wine + Grape EXPO seminar and registration information

November 15: 8am-5pm, 2013 Mendocino and Lake County IPM Seminar. Click here for more information and to register

~ ~ ~

Sustainable Ag Expo, November 18-19, Madonna Inn Expo Center, San Luis Obispo

~ ~ ~

2nd Annual North Coast Wine Industry Expo, Sonoma County Fairgrounds, December 5.
Featuring 300 of the industry's best suppliers making it the second largest wine industry trade show in North America… right here in Sonoma County! Click here for free access to Show Floor - a $25.00 value.

~ ~ ~

California Farm Bureau would like to invite you to attend their 95th Annual Meeting that will be held December 7-11, 2013 at the Monterey Conference Center in beautiful Monterey County. For more information, and to register online visit our website at www.cfbf.com/am2013. Download registration brochure.

~ ~ ~

Direct to Consumer Wine Symposium, January 22 & 23 at the South San Francisco Conference Center
The Direct to Consumer Wine Symposium is the wine industry's premier summit on direct wine marketing and sales. Register today!

~ ~ ~

Unified Wine & Grape Symposium, January 28 - 30, Sacramento Convention Center, Sacramento. Serving as a clearinghouse for practical information important to wine and grape industry professionals, the Unified Symposium also hosts a trade show with over 650 suppliers displaying their products and services to the more than 13,400 people who attend annually. Click here to learn more.

~ ~ ~

2014 Annual Sonoma Valley Cheese Conference
Feb. 23 – 28, 2014, Sonoma Valley Inn, Sonoma
Click here for the press release. Click here for Sponsorship opportunities.

Wine Competitions

8th Annual Cabernet Shootout, December 14, 2013, San Francisco
Click here to Register by November 1st for the Cabernet Shootout.

~ ~ ~

12th Annual Pinot Noir Shootout, January 4, 2014, San Francisco
Click here to register by November 11th for the Pinot Noir Shootout.

Industry News

Sonoma State Offers Wine Trends Seminar with Liza Zimmerman

Plastic tanks catch on in wine industry

California 2013 vintage set to equal heights of 2012

Gloria Ferrer Donates $15,000 to Sonoma Valley Education Foundation

CA Gov Vetoes: "Serve a Minor" Felony Penalty Bill

California Wine Grape Haul Estimated at 4 Million Tons

CDFA accepting Specialty Crop Block Grant proposals

Four new AVAs approved in California

Winery Events & Activities

To view upcoming events,

click here

to link to the events section of our website.

Please forward any events, awards, press releases or information to info@sonomavalleywine.com by Thursday for inclusion in Monday's ne

wsletter.
In this Newsletter:
SVVGA Calendar
November
14 - Concierge Tour: San Francisco

December
1-31 - Holidays in Sonoma Valley
3 - Farella Braun + Martel Wine Industry Education Series
5 - Concierge Tour: Sonoma
6 - Holiday Party

SVVGA Sponsored Office Depot Discount Supply Program.
Contact Catherine Collins for enrollment at 707 536 0095 ext 2104 or e-mail at catherine.collins@officedepot.com

Board of Directors
Eva Bertran
Gloria Ferrer Caves & Vineyards
~
Rick Corcoran
Fairmont Sonoma Mission Inn & Spa
~
Phil Coturri
Enterprise Vineyards
~
Danny Fay
Envolve Winery
~
Squire Fridell - Vice President
GlenLyon Vineyards & Winery
~
Cathy Gorham - Treasurer
Rabobank
~
Paul Hoffman - President
Hoffman Family Cellars
~
Bill Hooper
Kenwood Investments
~
Becky Jenkins - Secretary
Madrone Vineyard Management
~
Tom Menzies
Pasatiempo Vineyard
~
Michael Muscardini
Muscardini Cellars
~
Mike Pucci
Sangiacomo Family Vineyards
~
Brian Shepard
Jack London Vineyards

SVVGA Members
Vintner Members
Grower Members
Associate Members
_____________________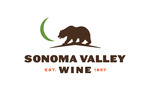 Sonoma Valley Vintners & Growers Alliance
783 Broadway
Sonoma, CA 95476
Phone: 707-935-0803
Fax: 707-935-1947
Maureen Cottingham
Executive Director
Maureen@SonomaValleyWine.com
Taylor Serres
Events Coordinator
Taylor@SonomaValleyWine.com

Abby Ham
Office Manager
Abby@SonomaValleyWine.com
SVVGA Website Links