Classical Orchestra
I. POLONAISE! The Golden Age

Saturday, October 12, 2013 at 7:30 PMCathedral of St John the Divine
____________________________________________________

GALA CONCERT
marking the
Early Music Foundation
4th Triennial


in partnership with the
Polish Cultural Institute New York
with support by the
West Harlem Local Development Corporation of Tides Foundation


____________________________________________________


FREDERICK RENZ conducts the EARLY MUSIC NEW YORK (EM/NY) classical orchestra in festive polonaises, symphonies & divertimenti by Lithuanian Prince Maciej Radziwiłł, Polish composers Adam Haczewski and Wojciech Dankowski and first modern performance of polonaises by Johan David Zander of Sweden.


_____________________________




Medieval/Renaissance Chamber Ensemble

II. GOOD KING WENCESLAS: A Bohemian ChristmasSaturday, December 14, 2013 at 7:30 PMFirst Church of Christ, Scientist

All subsequent performances in December take place at

Cathedral of St John the DivineSunday, December 15, 2013 at 2:00 PM
Sunday, December 22, 2013 at 2:00 PM
Wednesday, December 25, 2013 at 2:00 PM

†Wednesday, December 25, 2013 at 7:30 PM

Recorded by EM/NY in association with the Metropolitan Museum of Art, the repertoire on the CD "A Bohemian Christmas" serves as a point of departure for this year's holiday program. Cathedral Artist in Residence, Early Music New York will celebrate another joyous holiday season, bringing in its thirty-ninth New Year to traditionally sold-out performances in the month of December.


_____________________________




18th-Century Baroque Orchestra

III. EAST OF THE ELBE: Telemann's Volksmusik
Saturday, March 15, 2014 at 7:30 PMFirst Church of Christ, Scientist

Frederick Renz conducts Georg Philipp Telemann suites and concerti influenced by the folk music of Eastern Europe. In 1704 Telemann received an invitation to become Kapellmeister for the court of Count Erdmann II of Promnitz at Żary, in Poland. This new position allowed him to hear and study Polish and Moravian folk music, which fascinated and inspired him. Also on the program - Johann Sebastian Bach's "Polonaise" for flute & orchestra.


_____________________________




17th-Century Chamber Ensemble

IV. VOX SONAT: Echoes o'er the AlpsSaturday, May 3, 2014 at 7:30 PMFirst Church of Christ, Scientist

In 1588, a collection of Italian madrigals was published with English words entitled "Musica Transalpina" to satisfy a new taste and voracious appetite of England's elite. This title could just as easily, or perhaps, more fittingly, be applied to the prodigious practice of Italian composer/musicians being called to foreign courts in Austria, Germany, Poland and England.

Frederick Renz handpicks virtuoso singer soloists, engages its principal strings and continuo (lute, guitar, harp accompaniment) to recreate evocative 17th-century echoes from across the Alps.

This concert series is made possible in part with public funds from
New York City Department of Cultural Affairs,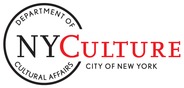 New York State Council on the Arts

with the support of Governor Andrew Cuomo and

the New York State Legislature,
and the generosity of
EMF's Friends of Early Music.