Notes - May 3, 2017

Janet Coleman of Cat Radio Café (WBAI) interviewed Frederick Renz about this week's "Bach Brotherhood" concert:

---
Did you know...

The baroque transverse flute, a featured instrument on the Bach Brotherhood program, is a precursor of the modern flute.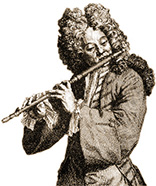 It is held the same way, but has a body of wood rather than metal, and only one or two keys, with finger holes for changing the pitch. This most evocative wind instrument, with its warm, woody tone, is a particular favorite of Frederick Renz.
---
Venue -

First Church of Christ, Scientist

–
Central Park West at
68th St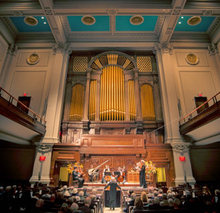 Near Lincoln Center, the First Church of Christ, Scientist faces Central Park at 68th St. and is reached via the M72, M10 and Columbus Ave. M7 & M11 bus lines; subways B & C to 72nd at Central Park West (70th St. exit) & #1 to 66th at Broadway. Parking garages are available along W. 68th and W. 66th Streets. For information regarding disability access call 212-280-0330.

For a listing of restaurants near West 68
th
Street in Lincoln Square,
click here.

Early Music New York® is a registered trademark of the Early Music Foundation.


SPRING 2017
¯¯¯¯¯¯¯¯¯¯¯¯¯¯¯¯¯
BACH BROTHERHOOD:
Sebastian's Peers


First Church of Christ, Scientist
Central Park West at 68th Street

Saturday, May 6th at 7:30 pm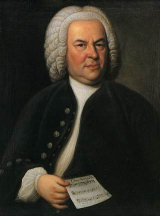 You're familiar with
Johann
Sebastian
Bach
and
Georg
Friedrich
Händel
, and possibly
Georg
Philipp
Telemann
, too. But how many times have
Johann
Friedrich
Fasch
or
Christoph
Graupner
come your way? They were as popular in their time as the others, perhaps even more so. After "Bach Brotherhood," you may find yourself becoming a Graupner Groupie or a Friend of Fasch. This program of
ouvertures
,
concerti grossi
, and
sinfonias
by five German masters who flourished in the same fertile time period is an invitation to reconsider the judgment of history.
EM/NY Orchestra:


transverse flute : Immanuel Davis, David Ross
violins: Daniel Lee - concertmaster
Dongmyung Ahn, Nicholas DiEugenio,
Chloe Fedor, Peter Kupfer,
Jeremy Rhizor, Edson Scheid
violas: Rachel Evans & Kate Goddard
violoncellos: Ezra Seltzer, Sarah Stone
violone: David Chapman
continuo: Stephen Rapp
bassoon: Anna Marsh

RESERVED SEATING TICKETS ON SALE NOW:
Single reserved seat tickets at

$40

each.
Student & Senior $20 half hour prior to concert.
Door sales - cash, check or credit card welcome.

Early Music New York's subscription season is made
possible in part with public funds from the
New York City Department of Cultural Affairs

in partnership with the City Council,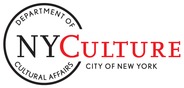 New York State Council on the Arts

with the support of Governor Andrew Cuomo,

the New York State Legislature,

and the generosity of

EMF's Friends of Early Music.
Become a Friend of Early Music

Only with your extraordinary support do we continue our mission - fostering historically informed performances of early music in New York City - despite severe federal, state and city cutbacks. We are grateful for your tax deductible contribution that can be made by calling us directly at 212-749-6600 or online via our Events & Tickets page at
EarlyMusicNY.org

Your Comments
Join our mailing list, request information, or send us a comment at
EarlyMusicNY.org