Notes - April 25, 2014
---
EM/NY Artists

Soloist
Catherine Hedberg, Mezzo soprano
Violin:
Dongmyung Ahn
Daniel Lee
Viola:
Rachael Evans
Kyle Miller
Violoncello:
Myron Lutzke
Ezra Seltzer
Lute/Guitar/Theorbo:
Jason Priset
Harp:
Christa Patton


---
Venue
First Church of Christ, Scientist -
Central Park West at 68th Street


Near Lincoln Center, the First Church of Christ, Scientist faces Central Park at 68th St. and is reached via the M72, M10 and Columbus Ave. M7 & M11 bus lines; subways B & C to 72nd at Central Park West (70th St. exit) & #1 to 66th at Broadway. Parking garages are available along W. 68th and W. 66th Streets.
For information regarding disability access 212-280-0330.
_____________

For a listing of restaurants in the area of 68th St., on the upper west side,
click here.
---
Become a Friend of Early Music

Only with your extraordinary support, do we continue our mission - fostering historically informed performances of early music in New York City - despite severe Federal, State and City cut backs. We are grateful for your tax deductible contribution that can be made by calling us directly at 212-749-6600 or on line via our Events & Tickets page at


EarlyMusicNY.org
---
17th-century Chamber Ensemble
VOX SONAT
Echoes O'er the AlpsSaturday, May 3, 2014 at 7:30 PMFirst Church of Christ, Scientist
In 1588, a collection of Italian madrigals was published with English words entitled "Musica Transalpina" to satisfy a new taste and voracious appetite of England's elite. This title could just as easily, or perhaps, more fittingly, be applied to the prodigious practice of Italian composer/musicians being called to foreign courts in Austria, Czech lands, Germany, and Poland.

The birth of the baroque period in Italy spawned numerous 'offspring' who migrated northward in voluminous numbers to spread the style originated by the likes of Giovanni Gabrieli and Claudio Monteverdi. Italian composers (Antonio Bertali and Giovanni Battista Buonamente, - court musicians/composers to Emperor Ferdinand II's Imperial Hapsburg Court in Vienna, Biagio Marini - occupying posts in Brussels, Belgium and Düsseldorf, Germany, Carlo Farina - working as concertmaster in Dresden with Heinrich Schütz, who interested him in composing and later became a prominent member of the electoral court orchestra in Bonn.

Marcin Mielczewski introduced this new vogue as composer/musician of the Royal Chapel in Warsaw, Poland, while German composers (Michael Praetorius, Heinrich Schütz) and Austrian composers (Ignaz Biber, Heinrich Schmelzer) took up the new Italian style with gusto to make it their own.

Continuing EM/NY's concert season of Eastern European (Polish & Czech) repertoire and influence, director Frederick Renz has unearthed programmatic instrumental pieces entitled, "Polnischer Sackpfeiffen" (Polish Bagpipes) and "Sonata Jocunda" (A Jocose Sonata), illustrating the integration of native folk tunes/dances with the prevailing Italian style.

Mezzo soprano Catherine Hedberg will sing Heinrich Schütz's "Erbarm dich" and Stanisław Sylwester Szarzyński's "Jesu spes mea" accompanied by the EM/NY string band (sextet) and its contingent of continuo players (lute/theorbo, guitar, harp accompaniment) to evoke 17th-century echoes from across the Alps.

for more information visit
EarlyMusicNY.org
---
TICKETS:

Reserve single tickets

$40

each.

Students $20 at the door (the day of).

---
Early Music New York's subscription season is made possible in part with public funds from
New York City Department of Cultural Affairs,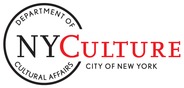 New York State Council on the Arts

with the support of
Governor Andrew Cuomo

and the
New York State Legislature,

and the generosity of

EMF's Friends of Early Music.
---
Your Comments

Join our mailing list, request information, or send us a comment at


EarlyMusicNY.org
---