Notes - October 10, 2018

OPERATIC LATE BLOOMER
The French baroque was bookended by two composer giants: Jean-Baptiste Lully (1632-1687) at the beginning, and Jean-Philippe Rameau (1683-1764) at the end.

Rameau was born in Dijon and died in Paris, where he spent the last half of his life. His major claims to fame were "Traité de l'harmonie" (Treatise on Harmony), a revolutionary text that changed how music theory was taught; three sets of compositions for solo harpsichord which, alongside those by compatriot François Couperin, arguably represent the summit of French keyboard music before Debussy; and a series of operas, the first dating from the composer's 50th year, with which he supplanted Lully as France's predominant theatrical composer.

Once he started with opera, Rameau devoted almost all of his compositional time to that genre. His first, "Hippolyte et Aricie" (1733), created a sensation at its premiere, dividing the French musical establishment into two bitterly partisan groups, nicknamed the Lullyistes and the Rameauneurs, whose debates about the two masters' contrasting styles filled many a pamphlet for years.

Rameau survived long enough in this perfervid artistic climate eventually to find himself at the other end of the spectrum, when the burgeoning popularity of Italian "opera buffa" began to threaten that of the French "tragédie en musique." Rameau's productivity lessened in his last decade, though he remained active until the end, producing two final stage works - "Les Paladins" (1760), a comic opera; and "Les Boréades" (1763), his last "tragédie en musique," which had to wait until modern times for its first full staging.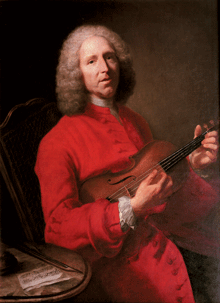 Jean-Philippe Rameau
---
VENUES
First Church of Christ, Scientist
Central Park West at 68th
Street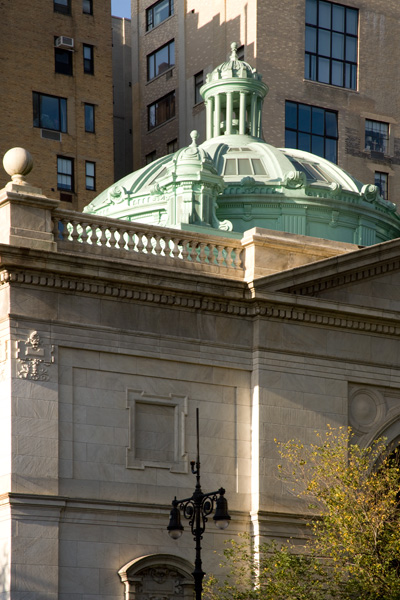 Near Lincoln Center, the First Church of Christ, Scientist faces Central Park at 68th Street and is reached via the M72, M10 and Columbus Avenue M7 & M11 bus lines; subways C to 72nd Street at Central Park West (70th Street exit) & #1 to 66th Street at Broadway. Parking garages are available along West 68th and West 66th Streets. For information regarding disability access call 212-280-0330.

For a listing of restaurants near West 68th Street in Lincoln Square,
click here.
---

Cathedral of St. John the Divine
Amsterdam Avenue at 112th Street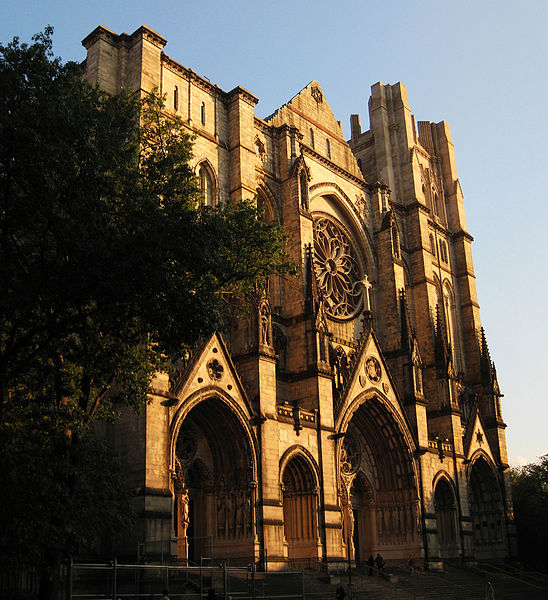 Adjacent to the Columbia University campus, the Cathedral is easily reached by public transportation: Buses M4, M11, M104; Subway #1 to 110th Street & Broadway. Parking is available in nearby garages on 112th and 114th Streets. For information regarding disability access call the Visitor Center at 212-316-7540.

For a listing of restaurants near the Cathedral and Columbia University,
click here.
---
Early Music New York® is a registered trademark of Early Music Foundation.

In centuries past, people of means would devote a year or more to THE GRAND TOUR, traveling throughout Europe to broaden their appreciation of art, culture and western civilization.

This season, Frederick Renz guides Early Music New York in its own version of THE GRAND TOUR.

FALL 2018

FRANCE ~ Lully to Rameau
baroque chamber orchestra

Saturday, November 3rd at 7:30 pm

First Church of Christ, Scientist
Central Park West at 68th Street

Lully and Rameau are the twin peaks of the French baroque, masters of opera and the dance. Their instrumental suites abound with airs, allemandes, bourrées, gavottes, gigues, menuets, sarabandes and other baroque dance sensations. Works by colleagues such as Rebel (featuring his programmatic Les Élémens) round out this French experience.

ENGLAND & THE COLONIES
Colonial Christmas
mixed ensemble
Saturday, December 15th at 7:30 pm
Sunday, December 16th at 2 pm
Sunday, December 23th at 2 pm
Two performances Christmas Day:
Tuesday, December 25th at 2 pm

†

& 5 pm

Cathedral Church of Saint John the Divine
Amsterdam Avenue & 112th Street
EM/NY's annual holiday appearances at the festooned Cathedral of St. John the Divine are perennial sold-out events. Dr. Renz presents stirring 18th-century New England shape-note anthems and hymns heartily sung by his men's vocal ensemble, generously spiked with English country dance tunes played by a lively band of fiddle, flute, and bass.

SPRING 2019
GERMANY ~ Bach Progeny
classical
chamber orchestra
Saturday, March

2

nd at 7:30 pm



First Church of Christ, Scientist
With a great composer for a father, best to learn everything he knows, then go one's own way. Johann Sebastian Bach's four composer sons distinguished themselves in an evolving musical landscape. Works by Bach progeny Wilhelm Friedemann, Carl Philipp Emanuel, Johann Christoph Friedrich and Johann Christian show just how far apples can fall from the tree.
ITALY ~
Corelli to Vivaldi
baroque chamber orchestra
Saturday, May 4th at 7:30 pm

First Church of Christ, Scientist

EM/NY concludes its Grand Tour with spring in sunny Italy, where the light that pervades its visual art suffuses its music as well. Corelli and Vivaldi concertos, sinfonias and overtures will frame a program enriched by contributions from such composers as Domenico Scarlatti (his virtuosic keyboard sonatas recast as concerti grossi by Charles Avison).

---
RESERVED SEATING TICKETS ON SALE NOW:
Choose

any number of tickets to all FOUR program titles

at $

30

per ticket (

25

% savings), and receive additional benefits:
• Best same-seats for all programs
• Ticket exchanges for other dates
Choose

any number of tickets to any THREE program titles

at $

35

per ticket (

12

% savings).

Purchase

single reserved seat tickets

at $

40

each.

•

†Dec.

25

th,

2

pm matinee tickets at $

50

each.

Students

$

20

at the door, half hour prior to event.
---
Early Music New York's subscription season is made
possible in part with public funds from the
New York City Department of Cultural Affairs
in partnership with the City Council,


New York State Council on the Arts
with the support of Governor Andrew Cuomo,
the New York State Legislature
EMF's Friends of Early Music.
---
Become a Friend of Early Music
Only with your extraordinary support do we continue our mission - fostering historically informed performances of early music in New York City - despite severe federal, state and city cutbacks. We are grateful for your tax deductible contribution that can be made by calling us directly at 212-280-0330 or online via our Events & Tickets page at
EarlyMusicNY.org
---
Call For Volunteers
Throughout the season, we sometimes find ourselves in need of extra help. As a volunteer, you might be taking tickets, seating audience members or selling CDs, among other duties. In exchange, you get to hear the concert for free. If you are able to volunteer, please call 212-280-0330 or email us through our contact page at EarlyMusicNY.org
---
Safe Senders List
To ensure you continue to receive our e-mails, please add either the "from" address that the e-mail you received came from; or, add the domains @earlymusicny.org and @mail.vresp.com to your e-mail "Safe Senders" list. Instructions can be found here.
---
Your Comments
Join our mailing list, request information, or send us a comment at
EarlyMusicNY.org
---