Notes - June 12, 2014
Venues -

Cathedral of St. John the Divine -
Amsterdam Avenue at 112th Street


Adjacent to the Columbia University campus, the Cathedral is easily reached by public transportation: Buses M4, M11, M104; Subway #1 to 110th Street & Broadway. Parking is available in nearby garages on 112th and 114th Streets. For a listing of restaurants in the area of 112th St., on the upper west side,
click here.
_____________


First Church of Christ, Scientist -
Central Park West at 68th Street


Near Lincoln Center, the First Church of Christ, Scientist faces Central Park at 68th St. and is reached via the M72, M10 and Columbus Ave. M7 & M11 bus lines; subways B & C to 72nd at Central Park West (70th St. exit) & #1 to 66th at Broadway. Parking garages are available along W. 68th and W. 66th Streets. For a listing of restaurants in the area of 68th St., on the upper west side,
click here.
For information regarding disability access 212-280-0330.
---
Performance News -
EM/NY recently made a return visit to the Howland Friends of Chamber Music in Beacon, NY, performing its "Istanpitta" program. We are always pleased for the opportunity to play for this distinguished presenting organization that has have invited us to be part of its concert series for numerous seasons through the years.

---
Thank you -

We thank the firm of
Meloni and Farrier
for the gracious, extended use of its fine von Beckerath continuo organ (played in EM/NY's May 3 concert).
Visit
www.meloniandFarrier.com
to view specifications of the firm's other organs for sale.
---
Become a Friend of Early Music -

Only with your extraordinary support, do we continue our mission - fostering historically informed performances of early music in New York City - despite severe Federal, State and City cut backs. We are grateful for your tax deductible contribution that can be made by calling us directly at 212-749-6600 or on line via our Events & Tickets page at

---
Early Music New York's subscription season is made possible in part with public funds from
New York City Department of Cultural Affairs,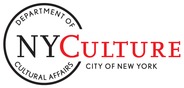 New York State Council on the Arts

with the support of
Governor Andrew Cuomo

and the
New York State Legislature,

and the generosity of

EMF's Friends of Early Music.
---
Your Comments -

Join our mailing list, request information, or send us a comment at

EarlyMusicNY.org
FALL 2014

Cathedral of St. John the Divine
Artist in Residence Since 1974
Amsterdam Avenue at 112th Street


CATHEDRAL FLOURISHES

High Baroque

Saturday, November 22 at 7:30 PM
in the Great Choir

EARLY MUSIC NEW YORK
proudly announces its 40th-Anniversary Season on this auspicious occasion – St. Cecilia Day (Patron Saint of Musicians). Maestro Frederick Renz conducts his baroque orchestra in festive works for natural trumpets & timpani by Johann Sebastian Bach and his contemporaries: Georg Philip Telemann, George Frederick Handel, William Boyce.
DUTCH CHRISTMAS

Age of Rembrandt

Saturday, Dec. 6 at 7:30 PM - St. Nicholas Day
Sunday, December 7 at 2:00 PM
Sunday, December 21 at 2:00 PM
Thursday, Dec. 25 at 2:00 PM

- Christmas Day
Thursday, Dec. 25 at 7:30 PM - Christmas Day
all in Saint James Chapel
EM/NY's
men's choir is joined by a consort of recorders to perform late Renaissance repertoire from the
Ex cathedra
Records CD, "
A Dutch Christmas
" (produced in association with The Metropolitan Museum of Art). Carols and dances by Jan Pieterzoon Sweelinck, Jacob van Eyck, Pierre Phalèse & Tielman Susato. Traditionally sold-out seasonal performances! Order now!
for more information visit
EarlyMusicNY.org

SPRING 2015

First Church of Christ, Scientist
Early Music Foundation Headquarters
Central Park West at 68th Street


AGE OF REASON

18th-Century Enlightenment

Saturday, March 7, 2015 at 7:30 PM

Classical orchestra works by Franz Josef Haydn - featuring his "Philosopher Symphony" (#22), Wolfgang Amadeus Mozart – favorite divertimenti, Wilhelm Friedemann Bach - J.S. Bach's eldest son, and Charles Samuel Wesley - the English Mozart, performed at
EM/NY's
home base, the acoustically superb venue of Beaux-Arts design in Lincoln Square.
HARMONIE UNIVERSELLE

National Styles Unfurled

Saturday, May 2, 2015 at 7:30 PM
Welcoming spring,
EARLY MUSIC NEW YORK
first chair players perform favorite 17th-century chamber works by Jean-Baptiste Lully - France, Juan Hidalgo - Spain, Henry Purcell - England, Georg Muffat - Austria, Johann Pachelbel - Germany, and Arcangelo Corelli - Italy, to illustrate blossoming national styles and a new genre - the budding
concerto grosso
orchestra.
for more information visit
EarlyMusicNY.org
---
TICKETS:

Choose any number of tickets to all FOUR program titles at

$30

per ticket (25% savings), and receive additional benefits.
Choose any number of tickets to THREE program titles at

$35

per ticket (12% savings).
• Best same-seats for all programs
• Ticket exchanges for other dates
Purchase single tickets at

$40

each.

†Dec. 25, 2PM matinee at

$50

each.

Students $20 at the door (the day of).
---