Dear Friend,
Although Parshas Noach focuses mainly on the Flood, there is an important story that takes place later – when peace and tranquility had returned, and the newly populated world was now united -- against the Almighty.
The world community decided that in the interest of harmony they would join forces and build a colossal tower to reach to the heavens. Then they would ascend the tower and do battle with G-d Himself. It was an ambitious dream, but they were united and determined.
Hashem, however, had other plans. The Torah tells us that He convened the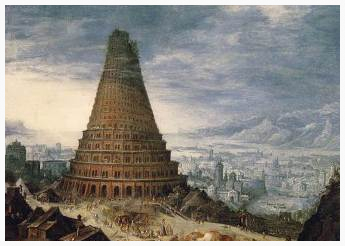 same tribunal He consulted with in creating man and this time decided that He would not destroy the builders. He would confuse them. He changed their languages so they were not able to communicate. One man would ask for a hammer and receive a nail, a saw, or a blank stare. Enraged, the requester would then argue with and even strike his fellow builder who was impeding progress. Eventually a small civil war erupted on the construction site. The men dispersed and the tower construction project was eternally halted. And due to the dispersion seventy distinct nations ultimately emerged.
It is puzzling: how does a problem such as lack of communication stop a lofty project of such tremendous scope? Didn't the French and British jointly finish the Chunnel, the tunnel that connects the two countries, under the English Channel? Don't people of different languages manage to communicate when they want to realize a noteworthy mission? Why was there no way to gather the forces, create new communication techniques, and continue the tower project?
The answer is simple: when the goal entails truth and true good for mankind, when the goals are harmonious with the concepts that transcend culture, language, custom, or vogue, then nothing can impede success. But when selfishness rules, and individual glory and gratification are the motivation, then the simplest problem can cause total disunity, contempt, and ultimately, failure.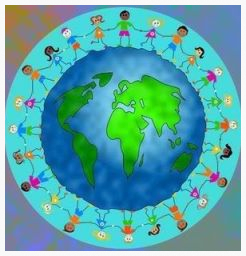 If our motivations are selfish, then the slightest impediment can leave our entire project and mission a failure. However, when our common goals are enveloped in the common good, then we can unite under any circumstances – transcending geographical differences, and even diverse backgrounds and cultures.
As members of Ner Echad, we should take pride knowing what an honor it is to be a part of something that unites us all –despite our differing languages and time zones. We are untied FOR GOOD – and that's something that will keep us strong- as we go higher and higher ..brighter and brighter…- until we truly light up the world!!
*based on concepts from torah.org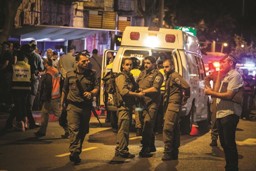 Names of injured in the current crisis. Unfortunately this is not a final list:
- Yom Tov Lipa ben Royza
- Adel bat Miriam
- Natan ben Adel
- Aharon Moshe Chaim ben Chaya Chana
- Meir Yitzchak ben Sarah
- Dvir ben Shoshana
- Maor ben Daniella
- Orel bat Limor
- Naor Shalev ben Ruth
- Ron Shai bat Shoshana (or ben Sigalit)
- Avraham ben Ruth
- Sagi ben Orit
- Nir ben Shoshana
- Moshe ben Orly
- Inbar bat Chana
- Chananel ben Shula
- Yair ben Shoshana
- Shai Yitzchak ben Nili
- Ido ben Tali
- Sahar ben Shoshana
- Yossef Chaim ben Zahava
May they all have a speedy recovery.

Do you know the fastest way the movement can grow?


It's by reaching out ourselves, friend to friend and sister to sister, to the women in our personal circles who would appreciate being included.
Please send this email to your contacts to help further our common goal of Jewish unity, furthering love and acceptance, and hastening the ultimate redemption.