Join Jug Bay naturalists on a guided canoe journey on the Patuxent River on Saturday, October. 8, from 9 a.m. to 1 p.m. The tour is the latest in the West & Rhode Riverkeeper's adventure series, ChesaTreks, providing a fun on-the-water nature experience followed by a picnic and discussion. An admission fee of $50 per person includes canoe, life jacket and paddle, plus a picnic lunch.

Learn more.

Reservations are required. Call 410-867-7171 or click here.
The Honeydipper is up and running. If you need your holding tank pumped out, call Cap'n Mike at 410-940-3754 or hail Honeydipper pm VHF Channel 71. He operates Friday - Monday, 8 a.m. - 6 p.m.
Pumpouts are only $5 for the first 50 gallons, but members of the West and Rhode Riverkeeper at the $50 level get free pumpouts all season long. Join now for free pumpouts this weekend!

Join us for one of these fun events, or join our corps of volunteers and help us make our rivers fishable, swimmable, kayakable and crab-able.

We need your help now! We can't do all we do without you.
It's easy, just click on this button:
Thanks as always your support!
Your Riverkeeper,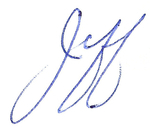 jeff@westrhoderiverkeeper.org
Cell: 443-758-7797
Desk: 410-867-7171 |
Click Here To Visit Our Website!
The West & Rhode Riverkeeper is one of 19 independent nonprofit organizations in the Chesapeake Bay watershed, coordinating efforts for cleaner water as members of