Join Jug Bay naturalists on a guided canoe journey on the Patuxent River on Saturday, June 17, from 9 a.m. to 1 p.m. The tour is the latest in the West & Rhode Riverkeeper's adventure series, ChesaTreks, providing a fun on-the-water nature experience followed by a picnic and discussion. An admission fee of $50 per person includes canoe, life jacket and paddle, plus a picnic lunch.
Reservations are required.

Read more.
Pumpout boat service has launched!
Thanks to an ongoing grant from the Department of Natural Resources, the Riverkeeper will launche the pumpout boat tomorrow.

Pumpouts will be available 9 a.m. - 5 p.m., Friday through Monday, May through October.

There's a new phone number to call:
443-221-5104. Or hail the "Honeydipper" on VHF Channel 71. Pumpouts are only $5. Riverkeeper members at the $50 level get free pumpouts all season long. $100 members can schedule appointments in advance by calling the same number.


Anne Arundel County Environmental Groups Launch GreenGive, a 24-hour Online Giving Day, Set for Monday-Tuesday, June 12-13

West & Rhode Riverkeeper will join 10 other Anne Arundel County environmental nonprofits in collaborating on a new, 24-hour online fundraising initiative, called GreenGive, designed to both raise funds and expand residents' and businesses' engagement with local environmental organizations, issues, projects and actions. It's the first time multiple environmental nonprofits have collaborated on such an event.

GreenGive is scheduled to start on Monday, June 12, at 5 pm and run through Tuesday, June 13, at 5 pm. A GreenGive Live Kick-off Party is scheduled for Monday, June 12, 5:30 p.m. to 7:30 p.m. at Historic London Town & Gardens in Edgewater.

Read more.

Thank you to Sweetwater Brewing and Pirate's Cove and all the folks who braved the heat to make the second annual Pigs & Pearls such a huge success!

Listen to Jeff's interview with Donna Cole on the 1430 Connection:




Please call or email me for more info.

We can't do all we do without you!



Thanks as always your support!

Your Riverkeeper,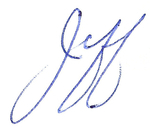 ---
West/Rhode Riverkeeper, Inc.
4800 Atwell Road
PO Box 172
Shady Side, MD 20764
US


Read the VerticalResponse marketing policy.