Thanks to the West River Improvement Association for including the Riverkeeper in the Galesville 4th of July Parade -- and thanks to the Carrie Weedon Science Center for the big fish!
Alliance for the Chesapeake Bay Announces New Executive Director
The Alliance for the Chesapeake Bay, a regional leader in Chesapeake Bay watershed restoration since 1971, announced today that its Board of Directors has selected Kate A. Fritz as the organization's new Executive Director. The announcement follows a six-month nationwide search undertaken to replace current Executive Director, Al Todd, who will be retiring in August 2017. Ms. Fritz currently serves as the Executive Director of the South River Federation in Annapolis, Maryland. She will assume her new role with the Alliance on August 1.

Riverkeeper's note: I'm proud and pleased that my colleague, Kate Fritz, has been selected for this important position. This is good news for Kate, and better news for the Chesapeake Bay restoration efforts. I'm looking forward to working with Kate in her new capacity. -- Jeff Holland
Riva couple's encounter huge pod of dolphins featured in Capital
Kim and Jeff Cover of Riva were out on the Bay aboard their 30-foot Shamrock when they met up with "an enormous pod of Atlantic bottlenose dolphins heading down the bay and straight into their Tuesday morning." (Photo by Kim Cover)

Read Rob Hiaason's story here.
Bay Tip:

If you water your lawn, do so in the early morning, when the water will not evaporate in the heat of the day. Make sure the water gets completely on the lawn, not on sidewalks or driveways.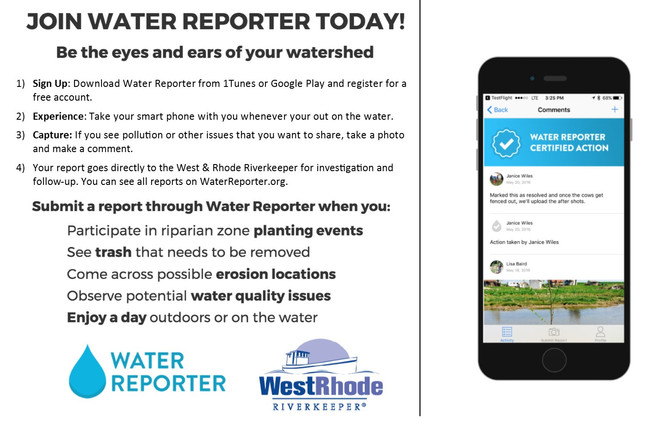 Pumpout boat operator needed

Do you know your boats? Are you going for your USCG captain's license? Build your skills and log your time serving as the operator of the Riverkeeper's pumpout boat. We need an operator two days each week. The boat runs 9 a.m. - 5 p.m., Friday through Monday, May through October. Contact Riverkeeper Jeff Holland for more info.

There's a new phone number to call:
443-221-5104. Or hail the "Honeydipper" on VHF Channel 71. Pumpouts are only $5. Riverkeeper members at the $50 level get free pumpouts all season long. $100 members can schedule appointments in advance by calling the same number.

We need volunteers for our corps of citizen-scientists for our water-quality monitoring program. We especially need you if you can drive one of our small boats.

Please call or email me for more info.

We can't do all we do without you!



Thanks as always your support!

Your Riverkeeper,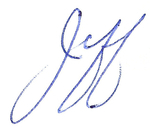 ---
West/Rhode Riverkeeper, Inc.
4800 Atwell Road
PO Box 172
Shady Side, MD 20764
US


Read the VerticalResponse marketing policy.