Summer 2016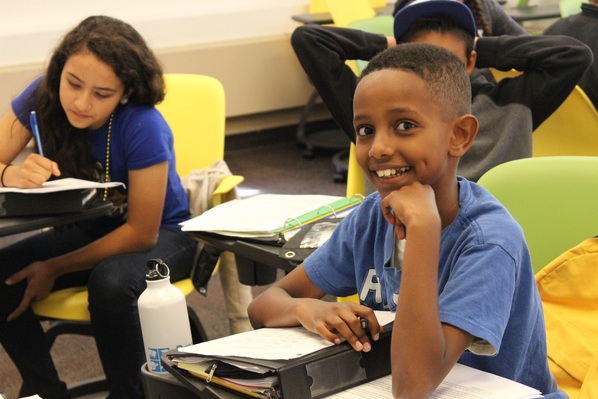 Summer Learning in Action
It's late morning, and while some kids are getting a slow start to a lazy summer day, at Breakthrough, our classrooms have been buzzing for hours. And if the smiles are any indication, something fun is going on (though it may not be quite what you expect). In chemistry, for instance, students eagerly test their hypotheses as they learn about diffusion (click here to watch). Down the hall, young mathematicians explore a puzzle of numbers, while a literature circle discusses symbolism in a book they've just read. This is summer at Breakthrough. It's exhilarating and anything but lazy.
Research shows that without summer learning opportunities, students lose crucial reading and math skills. And for low-income students, that loss is magnified. But in a Breakthrough summer, middle school students dive into hands-on learning in core academics like math, science, literature and writing, reinforcing important skills for school success. Electives like computer programming, speech and debate, theater, psychology, and social justice - to name just a few - round out each exciting day.
This isn't your ordinary summer school. Our students-teaching-students model brings outstanding college and high school students onboard for an eight-week teaching fellowship, in which they design innovative curriculum and teach under the guidance of master teachers. Teaching fellows** are enthusiastic role models, eager to inspire curiosity and engaged learning. In addition to teaching, they lead small "crews" of students as a tight-knit family within the larger Breakthrough family. Crews study together, eat together, perform skits together, and cheer for each other. Together, they visit college campuses and Silicon Valley tech companies, and begin to form their own personal visions of success.
But don't take our word for it: experience Breakthrough for yourself at one of our two Visitor's Days this summer!
**And, be sure to read more about three stellar Breakthrough teachers in the profiles at the end of this newsletter.
Summer 2016 - Don't Miss the Action!
Summer Visitor's Days - We are running THREE summer sites for 263 middle school students, including our newest site at Santa Clara University. Our official visitor's days are on July 14th and July 25th. Please consider joining us for an inspiring morning of Breakthrough learning at its best. RSVP here.

First-Ever Alumni Networking Night -

In par

tnership with LinkedIn, we are hosting an Alumni Networking Night on July 28th in Sunnyvale. Our graduates have asked us to help them learn how to professionally network and tap into the power of the social capital within our Breakthrough community. We need more volunteers to come mingle with our alumni and help them practice their professional networking skills.

RSVP to volunteer here

.

Annual STEM Challenge -

Our 7th and 8th graders will get a real taste for careers in Silicon Valley at our

Annual STEM Challenge on July 15th

in Los Gatos. Students will work in small teams to build a breadboard circuit and compete in a challenge to see who can generate the most electricity. After their challenge, they will hear from panels of Silicon Valley STEM professionals who speak about their professions and help our students understand how to connect their own educational interests to exciting careers they can enjoy for years to come.

We need more volunteers to come interact with our students and speak about their careers. RSVP here to participate.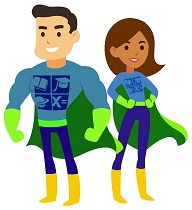 This is your chance to don your superhero cape, fly in, and help us defeat our arch nemesis: Summer Learning Loss!
You can join the summer fun by sponsoring a Breakthrough crew. As a "Summer Hero" you'll empower Breakthrough students and their teaching fellows to build academic skills, fight summer learning loss, and relish every minute!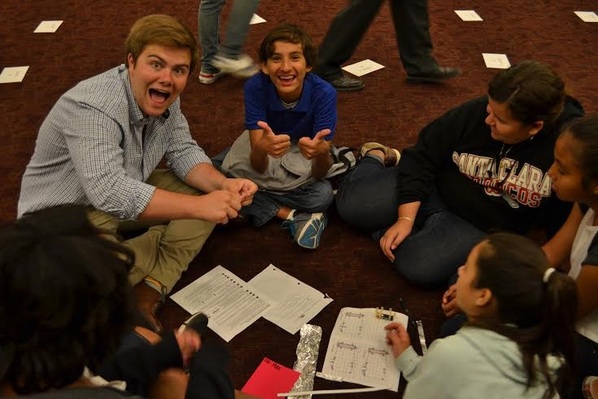 What's behind the joyful buzz in our summer classrooms? From June to August, you'll find a Breakthrough summer teaching fellow at the heart of every Breakthrough experience. Bright, enthusiastic, curious, caring, and committed, Breakthrough offers each one something invaluable: hands-on, immersive teaching experiences – all day, every weekday, for six unforgettable weeks.
Breakthrough inspires and develops the next generation of teachers and educational leaders. Many fellows go on to pursue advanced degrees in education at top-tier institutions. Breakthrough summers touch the lives of students and teachers alike – engaging minds, inspiring dreams, unleashing possibilities.
We invite you to read on and enjoy three inspiring teaching stories launched here at Breakthrough Silicon Valley.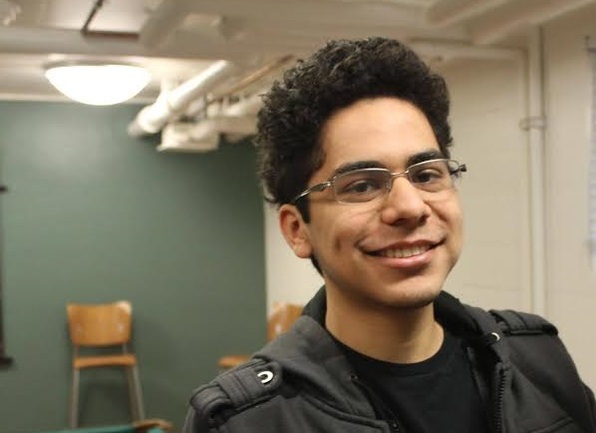 Fighting Inequity with Education - Jaziel Salomón
Jaziel Salomón's parents didn't have the opportunity to attend college in their native countries of Mexico and Honduras, and they have always wanted more for their children. Jaziel remembers entering school as an English language learner, unable to understand his teacher or classmates. As a young Latino, the experience made an impression, as did another, years later, when his high school counselor questioned his plan to apply to Stanford. Why bother? the counselor wondered. Jaziel was deflated. Stanford was a long-shot perhaps, but why not aim high? Fortunately, Jaziel's brother convinced him to submit the application. And to Jaziel's surprise, he got in. Four years later, he graduated from Stanford with a bachelor's degree in Biology, and this June, started a master's degree in Stanford's innovative STEP program.
Both childhood memories have stuck with Jaziel. Like other first-generation college students, he is well acquainted with obstacles – obstacles like low expectations, under-resourced schools, and language barriers. But he loved learning and always longed to share that passion with others. When he heard about Breakthrough Silicon Valley, Jaziel immediately knew it was the perfect summer internship. Teaching was hard at first, but he was ecstatic to go to work each day, knowing his students would be enthusiastic and motivated.
As part of STEP, Jaziel will teach science to low-income teens in San Francisco this year. Two summers at Breakthrough have cemented his plans as a future educator – giving back to kids like the one he had once been, unsure of his worthiness for a place like Stanford.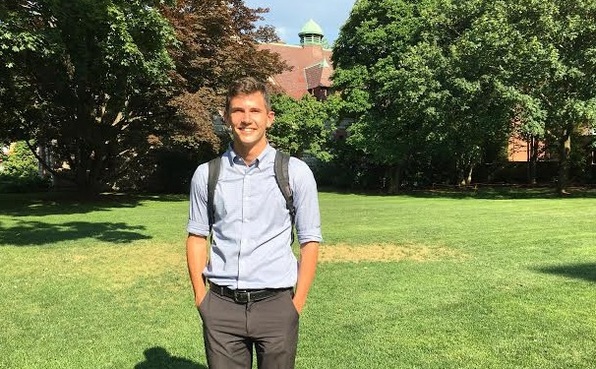 Paying Back the Investment - Cameron Brown
A college study abroad program in Costa Rica opened Cameron Brown's eyes to what he refers to as his "privilege." His desire to "pay back the investment" made in him, prompted him to consider a career in teaching for the first time.
The following summer, as a Breakthrough Silicon Valley teaching fellow, Cameron's career plans really took off. "Every day was an adventure," he recalls. "Breakthrough students are the perfect group to start your teaching career. They have spunk and energy, and get you excited to go to work every day." Though he put hours into each lesson plan, every minute was "worth it." The huge strides his students made, their motivation and gratitude, all touched him deeply.
Cameron remembers a student in his crew breaking down in tears one day, sharing openly about her personal struggles. She had been through things at the age of 13 he was unlikely to encounter in a lifetime. Yet, here she was in his classroom, giving her all every day.
In June, Cameron entered the Masters of Arts in Teaching Program at Brown University, a program for "reform-minded educators committed to creating equitable schools for all children." As part of the program, he will be teaching science to low-income students this summer. Cameron says Breakthrough taught him real-world skills. While some of his peers at Brown feel nervous as they look ahead, thanks to Breakthrough, he knows he is ready.

A Passion for Science - Trisha Huynh
Trisha Huynh is passionate about science. In magnitude, that passion is matched only by her enthusiasm for teaching. She has always loved working with kids, but it wasn't until her first summer as a Breakthrough Silicon Valley teaching fellow that Trisha was, as she puts it, "all in" for teaching. The hands-on experiences gave her an authentic feel for what teachers do every day. "That's something powerful, Breakthrough gave me. I'm not going into this blind." The tools she learned are ones she plans to use in her future classroom.
Trisha found inspiration in her Breakthrough students, always willing to try new things, take risks in their learning, and push beyond their comfort zones. She remembers dissecting frogs with her seventh grade biology class. Most of her students couldn't wait to get started, but one student tried to talk her way out. Trisha sensed her nerves. Drawing from what she had practiced over two summers, Trisha firmly, but supportively, pushed. The student grew braver, and Trisha remembers that ultimately, she was also the last to leave after class.
After graduating from Cal Poly, San Luis Obispo with a degree in Biology, Trisha spent a year teaching in Malaysia on a Fulbright Scholarship. In June, she entered the Stanford Teacher Education Program (STEP) program where she will earn bilingual certification (English/Spanish) at the elementary level. STEP values like social justice and educational equity, dovetail with her goal to eventually teach underrepresented students. Trisha looks forward to seeing different educational perspectives in action at Stanford. Armed with everything she learned at Breakthrough, she is poised to make the most of every moment.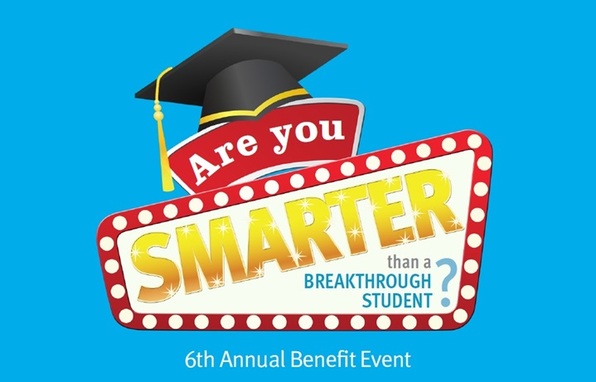 Are you Smarter than a Breakthrough Student?
The date is set and plans are in motion for our 6th Annual "Are You Smarter than a Breakthrough Student?" event on October 6, 2016 at the Computer History Museum in Mountain View. Table sponsorships are available now! Let us know if you're ready to vie for the title this year!