Dear friends,
Early this morning, I was able to speak with Dr. Joey Prosper in Port-au-Prince. Dr. Joey works tirelessly with a gentle, passionate concern--reaching out to those with limited access to health care. He said:
"I know what is needed next. The consequences of this hurricane are great. Cholera is going to be devastating. We need to organize our mobile clinics and get out to the remote communities. I can get volunteer staff, doctors and nurses. We need your medicines and help to treat not only the people needing urgent care but also those who are sick."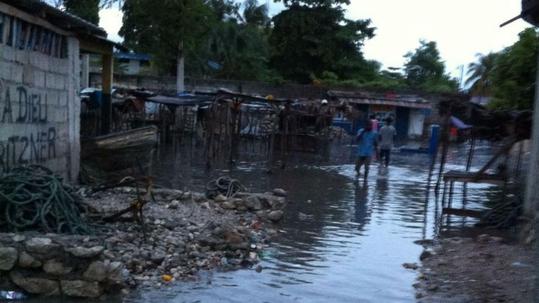 Flooded streets of Belle Anse: Photo by CARE

I reassured Dr. Joey, that we are readying our resources today so we will be able to serve this immediate need, and that HWB remains committed to teaching medical professionals in Haiti how to use homeopathic medicines.

HWB was already scheduled to be in Haiti from October 28 thru November 8., and Rodney Pierre, the government hospital administrator in Mombin Crochu, was waiting our arrival.
But we cannot wait! The after effects of Hurricane Matthew mean rising incidences of Cholera, which has already been higher than previous years. Dispensing homeopathic medicines for cholera is imperative. We are gathering stock now to bring with us.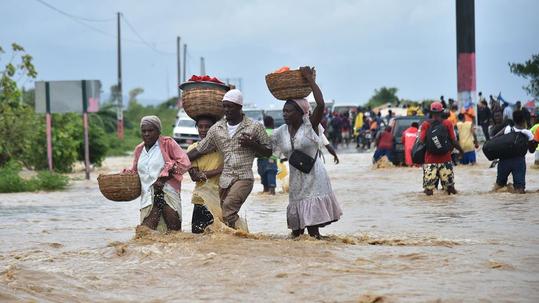 Flood streets of Leoglane: Photo by Getty Images

The southern coastal communities took the brunt of the hurricane. HWB trained homeopaths in the Belle Anse region and Jacmel are waiting for our arrival and supplies.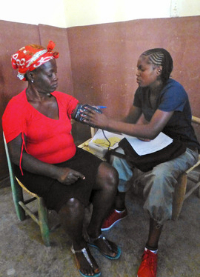 Dr. Joey will make preparations to get our team there whether by truck, boat or by foot.


Support our efforts today! We dare not delay.
If you are interested in putting your homeopathic skills to work in Haiti, contact us today.
Your donated AIR MILES to HWB will help serve many.

Can you donate water purification kits or homeopathic medicines?

Donate now! We need your financial help to respond to this emergency.
Mesi anpil, or many thanks,



Follow us on Facebook, Twitter and www.hwbna.org for updates.