November 2016
Giving Thanks



At Friends of Trees we have A LOT to be thankful for. To begin with, our work is planting trees, with amazing people, in a beautiful place. It really doesn't get any better than this. Thousands of people–the volunteers, donors and supporters who are the Friends of Trees community–make this work possible, and for that we are extremely thankful. THANK YOU.

We are also deeply grateful for the support of our Business Partners who are Planting Event Sponsors, underwriting our Neighborhood Tree and Green Space tree plantings. Sponsors help cover the costs of trees, volunteer coordination, and the staff expertise that make our 70+ annual planting events so successful.

We are honored to feature our sponsors periodically throughout the year, and today we pay special thanks to some longtime, critical sponsors:

"The Trail Blazers are honored to partner with Daimler Trucks North America and Friends of Trees in support of Three's for Trees to plant thousands of trees in the Sandy River Delta over five seasons. We know how green spaces can transform communities and that is why we are pleased to support Friends of Trees, which continues to make such a positive impact on our environment." Christa Stout, Vice President of Social Responsibility, Portland Trail Blazers


"Daimler is proud to partner with Friends of Trees and the Trail Blazers to help keep our home state green and beautiful. We are committed to giving back to the communities in which we live and work, and Friends of Trees has been an instrumental partner in this mission." Paige Jarmer, Corporate Communications Manager, Daimler Trucks North America

We also recognize these valuable Friends of Trees Sponsors:

---


Get to know our Mid-Valley efforts


This month marked our first tree planting of the season in Salem, at Royal Oaks Park in the East Lancaster Neighborhood. Sixty-two volunteers planted 31 large-stock trees to increase tree canopy in this lesser-treed part of town and to help this park live up to its name. And that they did! 22 of the new trees are broad form oaks, and 15 of these are our native Oregon white oak.

Our Mid-Valley planting efforts, currently centered around Salem, deliver both neighborhood-based, urban canopy-focused events and restoration-driven, water quality-minded projects across the City. We have a total of six plantings planned for this season, one per month with the exception of January. Visit our Salem webpage to learn more.

And we're thrilled to report that our Salem presence is growing; so much so that we now have an office! Friends of Trees is now sharing office space in Salem's Willamette Heritage Center with the David Douglas Society, the Native Plant Society of Oregon, and the Straub Environmental Center. The Grand Opening of this environmental, educational cooperative (dubbed the Eco-Hub) takes place Thursday, November 17. Details here. Join us!




It's Give!Guide Season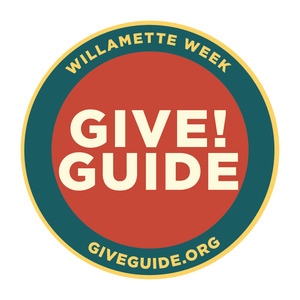 Can you help our volunteers plant more trees? Donate through the 2016 Give!Guide and get delicious rewards from local businesses.

When you give to Friends of Trees by December 31, HOTLIPS Pizza will give you a FREE SLICE (gifts of $10+) and Hopworks Urban Brewery adds a PINT (gifts of $35+ for the first 250 donors). They love trees, too!
Your generosity makes our place great.
Thank you!

---

Trees Make Great Gifts
Friends of Trees Gift Tree program will plant a tree in honor or in memory of someone special.