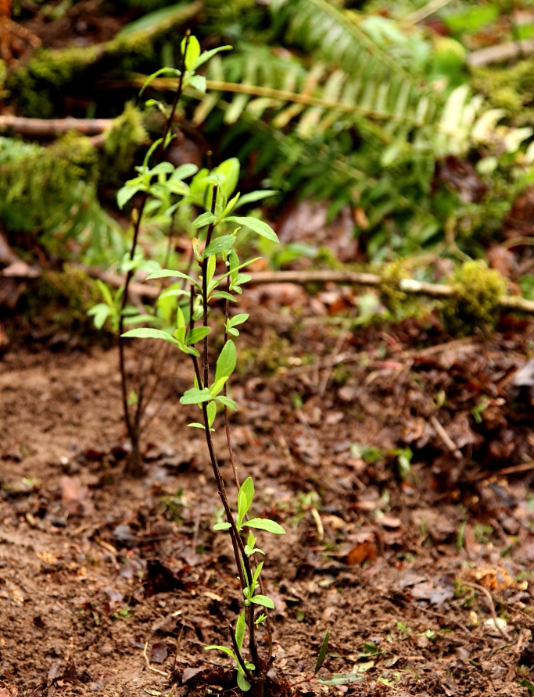 13,00 trees, 2,500 volunteers ...
and more to come
In the two months since planting season began in October we have planted more than 13,000 trees and native plants–13,000!

When mature, 13,000 trees will absorb the CO2 from 400,000 miles of driving, provide enough oxygen for 52,000 people for one year ... and more!
Find out more about how helpful trees are here. And check out this site where you can calculate how many trees could offset your personal carbon footprint.
13,000 trees are now in the ground thanks to the help of 2,600 volunteers, dozens of planting sponsors & business supporters, thousands of donors, and a pretty incredible staff.

If you haven't yet made it to a planting this season, not to worry, there are plenty more! Visit our planting calendar to find just the right event for you, your family, your co-workers. We look forward to planting with you!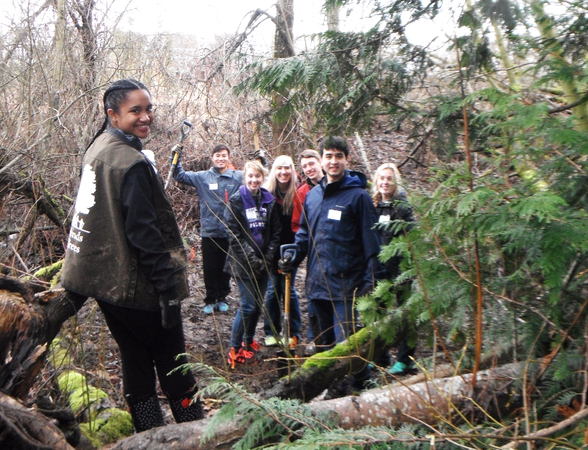 Get to know our partners: POIC
"Friends of Trees' Crew Leader training program for POIC students creates a sense of community for our youth who are often disconnected from the greater community."

Leigh Rappaport, POIC Program Manager.
Based in North Portland's Rosemary Anderson High School, Portland Opportunities Industrialization Center is a nonprofit that provides at-risk youth with high school education and connects them with career training, including partnering with Friends of Trees.

POIC students participate in a number of Friends of Trees activities, about 20 this planting season. Activities include classroom work on identifying plants and plant selection, but most of the work is outside. Friend of Trees trains POIC students in all aspects of a planting event: site-selection, site-prep, proper planting and staking. Additionally, POIC students train to be Crew Leaders, key leadership roles among FOT volunteers.

"The program creates a sense of belonging to something larger than themselves," Leigh says. "The students feel that they're doing something important by helping volunteers learn how to plant trees–and they're also learning a lot about trees."

Tree cheers for POIC!