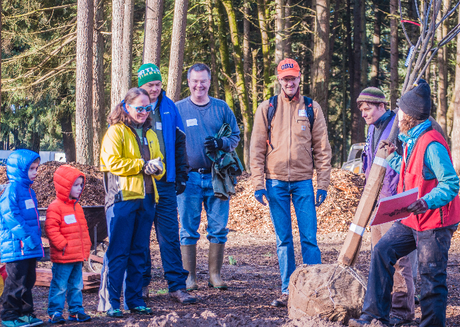 Grove of States is Restored
2 million people a year see these trees!
On a lovely sunny day in February, Friends of Trees, Oregon Travel Experience and the Oregon Department of Forestry—joined by arborists and dozens of community volunteers—replanted a rare grove of state trees, believed to be the oldest arboretum of state trees in the country.

The Grove of States, located at the French Prairie Rest Stop (Oregon's busiest rest area, btw), was originally planted in 1967 and represented trees from 53 U.S. states and territories. The concept for the Grove was conceived by former Oregon Attorney General Robert Thornton in the mid-1960s and implemented during a national convention of Attorneys General held in Salem in 1967 as a way to honor Lady Bird Johnson's Highway Beautification Act.

Friends of Trees Regional Program Manager and planting lead for the event, Kris Hikari, says the event was as close to perfect as we get, "The volunteer turnout was ideal and the day was gorgeous. Topping it off were all the arborists who joined us! They were key to successfully tackling the big task of planting large stock trees."

A rededication commemorating the 50th anniversary of this arboretum will take place in August; visit Oregon Travel Experience for more details.
Giant thank you to the following partners who contributed to this event: Oregon State University; Oregon Transportation Information Council; Oregon Heritage Tree Committee; Bartlett Tree Experts; General Tree Service; Treecology.


---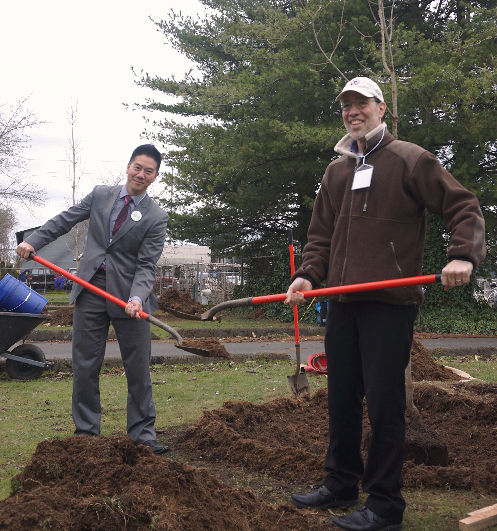 Get to know our partners:
The Jade Greening Project
The

Jade District

in outer southeast Portland is one of the most ethnically and racially diverse census tracts in Portland, home to the city's largest concentration of Asian Americans. The Jade District also experiences significant environmental health disparities, stemming from exposure to air toxins and lack of walk-ability/accessibility.

As part of the

Jade Greening Project

, Jade residents and community partners, including Friends of Trees, explored these issues and how to address them. We walked the Jade District, venturing into side streets and residential areas, making critical observations. Actions and strategies were informed by issues of equity and environmental justice, a commitment to engaging community voices, and ways to ensure the greening and revitalization-- and not the gentrification- of the Jade District.

Friends of Trees' involvement will contribute to the successful greening of the Jade District through continuing our tree-planting events in the area; translating materials for more successful outreach; offering Leadership Training opportunities so community members can get involved in neighborhood tree-plantings; offering additional tree planting opportunities along neighborhood greenways and safe routes to school; and, working with partners including

APANO

,

OPAL

,

Portland Bureau of Environmental Services

,

Portland Parks and Recreation Urban Forestry

and Jade District residents to raise awareness about the importance of a healthy urban forest to a healthy community.

Friends of Trees was honored to participate in the signing ceremony for this project through planting two trees (Princeton sentry ginkgo and Chinese pistache) to kick-off the greening, a fitting reflection of what it means to grow community.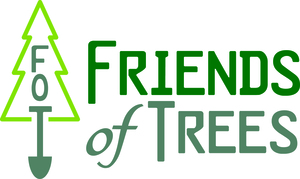 Friends of Trees empowers people to improve the natural world around them through a simple solution: Planting Trees. Together.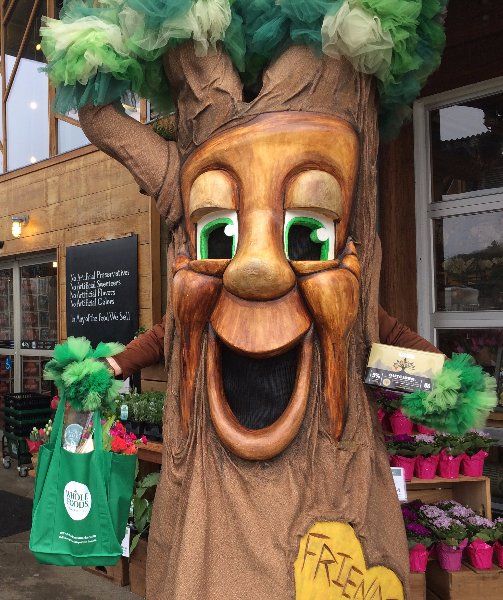 Teaming Up for
TREES + COMMUNITY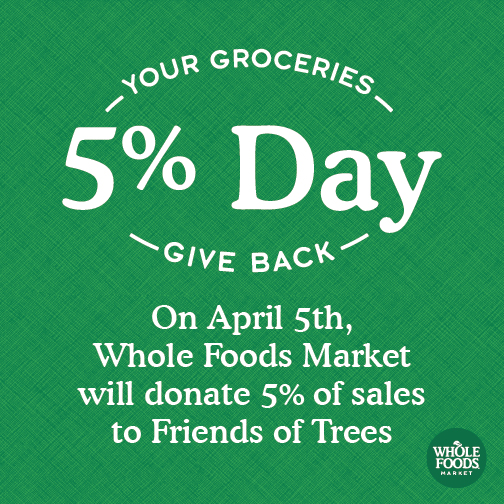 Whole Foods Benefit Day
5% of ALL sales donated to Friends of Trees when you shop at these Whole Foods Markets on April 5th:
Fremont • Hollywood
Laurelhurst • Pearl Bridgeport • Greenway Tanasbourne • Mill Plain
Tasty Bonus: Sample 2 Towns cider at these Whole Foods Markets 3-6pm on April 5!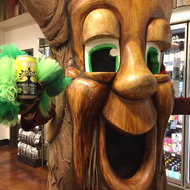 2 Towns Ciderhouse
April Thirst-Quencher
50¢ per 6-pack of cans donated to Friends of Trees
Purchase 2 Towns Ciderhouse in cans anywhere in Oregon during the month of April and Friends of Trees will get 50¢ per 6-pack.
That's $2 per case, so stock up!

………………………………………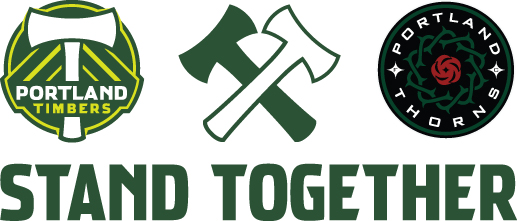 Speaking of shopping ...
Friends of Trees is the featured nonprofit at the adidas Timbers Team Store during the month of April. When you check-out with your Timbers & Thorns gear please add on a little extra for Friends of Trees, please!
………………………………………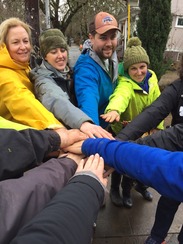 Get Involved
We have planting and tree-care events through the end of May! Upcoming events are in NE Portland, Salem, Beaverton, Clark County, Wilsonville ... all over! See our
Planting Calendar
so you can get on out there and plant some trees + grow some community.