She Says: Black History Month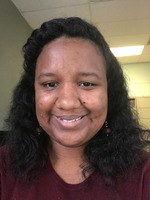 Lauren Miller
From Ida B. Wells to Tarana Burke, black women have always made history for working women and continue to do so today. Lauren Miller, long-time Women Employed supporter and a member of our young professional women's Advocacy Council, shares with us how that legacy has inspired her as a woman of color and a feminist.

Are there any black women throughout history who you are inspired by? Anyone you looked up to as a little girl?

I first heard about Queen Nzinga of Ndongo when I was about 12 years old. Due to her compassion and strength, she was able to stop the Atlantic Slave trade in Angola during her lifetime. I thought of her as a black Wonder Woman. Through her belief in herself, she was able to empower her own country. I think this is a very important message for girls of all backgrounds to learn.

How do you think gender equity movements benefit from incorporating the experiences of women of color, and black women specifically?

Black women and women of color often bring different information and experiences to the movement. To ignore our experiences is to stymie the movement's ability to grow and last.

What's something you love about being a black woman?

I love being a black millennial woman! I truly feel that the black millennial identity is predicated on being your natural self. We are the generation of the natural hair movement, the multi-faceted identity, technology, and other forms of modernity. We are quick to speak up regarding social justice issues and have created several amazing movements. We have an appreciation of our past, but we do not solely let the past define us.

You're on the leadership committee of WE's Advocacy Council. What led you to become involved with Women Employed?

I became involved with WE to push back against societal norms that place women at an economic disadvantage. I love the strong voices of the council members who are dedicated to women's economic advancement.
Seekers of Knowledge
From left: WE's Sarah Labadie with Dena Giacometti and Jazmine Salas of the Chicago Citywide Literacy Coalition and Carrie Thomas of the Chicago Jobs Council at the 2018 Skills Summit in D.C.
Women Employed is committed to advocating for non-traditional students whenever education and training policy is being developed—both in Illinois and nationally. Earlier this month our Senior Policy Associate, Sarah Labadie, traveled to Washington D.C. to ensure those students have a voice in our nation's capital. At the 2018 Skills Summit, hosted by the National Skills Coalition, Sarah met with various leaders in the field and worked to identify shared priorities for the coming year.

At the summit, Women Employed was recognized for our Career Foundations program which helps adult students with basic skills identify paths to careers that may seem out of reach. With the other advocate organizations at the summit, WE discussed ways to ensure Congress makes a path to citizenship available not just to immigrants with college degrees, but also to those with certifications earned as part of an education and training program.
25 Years Later...
February 5
th
marked the 25
th
anniversary of the Family and Medical Leave Act (FMLA), which allows eligible employees to take up to 12 weeks of unpaid, job-protected leave for their own or a family member's serious health condition, or to care for a newly born, adopted, or foster child. Women Employed is proud that we helped pass this landmark legislation,
and
we know that it's past time for more.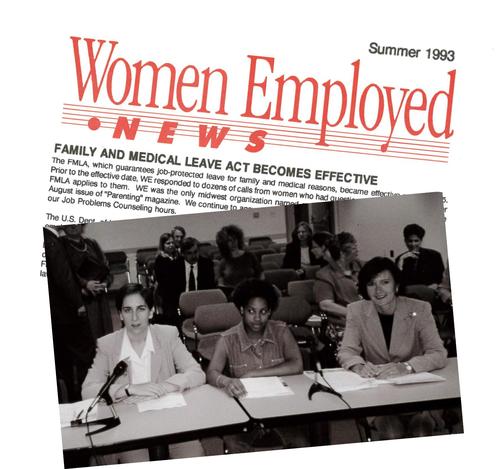 From the WE archives: passing FMLA in 1993.
At some point, nearly everyone will need to take time away from work, but millions of workers aren't covered by FMLA, and almost half of those who
are
eligible don't take it because they can't afford the unpaid leave.That means parents who have to choose between bonding with their new child or paying the bills, and spouses who have to weigh caring for their loved one or keeping their home. Those are choices working families shouldn't have to make.
That's why WE supports the Family and Medical Insurance Leave (FAMILY) Act. Funded through payroll contributions, the proposed law would provide workers across the country with 12 weeks of partially paid leave to care for themselves and their families while keeping their jobs and incomes secure.
It's time for a paid leave plan that works for the 21
st
century.
Tell your members of Congress to support the FAMILY Act »
Now Showing in Chicago: Zero Weeks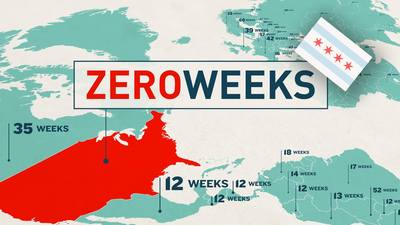 Where: AMC River East
322 E. Illinois St., Chicago IL 60611

When: Friday, March 23
7:30 p.m. to 10:30 p.m.
Speaking of family leave, WE invites you to continue the conversation at the
Chicago premiere
of
Zero Weeks
on March 23
rd
!
Weaving powerful stories together with insightful interviews from leading policy makers, the award-winning
Zero Weeks
explores America's paid leave crisis and the cost of doing nothing. After the screening, WE's Iliana Mora will host a Q&A discussion with a panel of special guests, including the film's director Ky Dickens.
Secure your seat, buy your ticket for the screening today »





Policy Watch

On February 14th, scores of Illinoisans traveled to the State Capitol in Springfield to send a special Valentine's Day message to Governor Bruce Rauner ahead of his budget address: Have a heart, the flat tax is tearing our state apart.

Illinois is one of only eight states in the U.S. that has a flat income tax structure. That means low-paid working families spend three times as much of their money on local and state taxes here than do the most wealthy. Illinois has also been missing out on needed revenue.

72 percent of Illinoisans support a Fair Tax that would provide a tax cut to the vast majority of residents while asking the wealthy to pay their fair share. We hope to see a referendum on the ballot in 2018 that would amend the Illinois constitution to allow for a graduated income tax.

Share This

Share this trailer and invite others to the screening of Zero Weeks in downtown Chicago on March 23rd:
What We're Reading
Chicago Tribune

Inside Higher Ed

Slate


The Nation


The New York Times