Classic 24 Wrap Up
________________________________________________________________________________________________
Classic 24 Hour at Daytona presented by IMSA Produces Great Competition from Record Number of Teams and Drivers
More Than $120,000 worth of BRM Chronographes Watches Presented to
Top Performing Classic 24 Hour Competitors
DAYTONA BEACH, Florida – Six run group champions, which were among the weekend's 29 different class winners, were crowned after the second-running of the Historic Sportscar Racing (HSR) Classic 24 Hour at Daytona presented by IMSA came to a safe and successful conclusion early

Sunday

afternoon at Daytona International Speedway.
The run group winners each received a BRM Chronographes luxury French watch as did the top GT competitors in each group. In total, 13 BRM Chronographes, whcih exceeded $120,000 in combined value, were awarded to the top competitors, more than doubling the six timepieces presented in last November's inaugural Classic 24 Hour at Daytona.
This year's Classic 24 Hour at Daytona attracted teams from 15 different countries on four continents. The week began with 190 total entries, up from last year's 128, and more than 300 drivers participated in the race, exceeding last year's tally of just over 250 drivers that competed in the inaugural event.
The teams and drivers combined to put on an amazing display of safe but close and competitive racing at the controls of some of the most iconic sports cars and prototypes from the last 50 years. The race began at

1 p.m.

Saturday

and ended

1 p.m.

Saturday

with each of the six run groups taking to the 3.56-mile DIS road course four times in a 24-hour rotation.
For the second-year in a row, Doug Smith, this time co-driving with Butch Leitzinger, won Group E in a 2005 Audi R8 LMS, covering the most distance in the shortest combined time.
Dean Baker won Group D in his 1998 Riley Mk III Judd V10,
Gray Gregory
and
Randy Buck
were victorious in Group A in a 1971 Chevron B16 while
Robert Blain
and
Ron Maydon
prevailed in a closely-contested Group B division in their 1975 March 75S.
Christian Zugel and Mark Patterson won Group C in a 1986 Porsche 962C while Robert Spence, Scott Jachthuber and Cody Ellsworth drove a 1972 Porsche 911/ST to victory in Group F.
"We are very, very pleased," said HSR President David Hinton. "The event exceeded our expectations for this year, as well as it did last year, the quantity of the cars was good but the quality of the cars was even better."
The Classic 24 Hour at Daytona attracted not only a record number of competitors and race fans but a visit from Florida Governor Rick Scott as well. The Governor was touring Daytona International Speedway and made a stop with his family in the HSR paddock as part of a birthday celebration for his grandson, Auguste, who happily sat in the driver's seats of two classic Lolas and a Porsche 996 GT3 RS.
"First off, it's a beautiful day and it is great to have all of these people from all over the World coming to Florida," said Governor Scott. "Everyone wants to come to Daytona because it is the home of racing. It's exciting to see all of the cars and all of the people and another exciting thing is that it is my grandson's fourth birthday."
Plans call for the Classic 24 Hour at Daytona to be held at Daytona International Speedway going forward on an every-other-year basis.
"We have a bit of a break now before two years so we can really put some effort into the planning and come up with some even better ideas," Hinton said. "I just think the event is going to go from strength to strength."
- The second edition of the Classic 24 Hour at Daytona featured the addition of a

Friday

night VIP charity fundraising dinner at the Shores Resort and Spa in Daytona Beach.Jochen Mass hosted the event and was joined at the podium throughout the evening by nearly a dozen of his fellow racing legends, motorsports VIPs and HSR executives. The dinner was a benefit for Racing for Kids, which returned as the official charity of the Classic 24 Hour at Daytona for the second-consecutive year.
- Pre-race ceremonies for the Classic 24 Hour at Daytona presented by IMSA were a touching combination of patriotic pride as well as solidarity and support for the nation of France following last Friday's tragic events. Fittingly, the French team and driver, Caldentey Engineering and Jules Gounon, were gridded on the pole after qualifying first in Group B in the No. 88 Greenwood Corvette. The team's No. 48 Spirit of America Greenwood Corvette, which wasn't able to compete in the race after a

Thursday

mechanical issue, was also placed at the front of the grid for the opening ceremonies. After an emotional invocation from event Chaplain John Hursh, Classic 24 attendees observed a moment of silence for the people of France.
- Although a mechanical issue prevented
Derek Bell
from racing in what had been a highly-anticipated reunion with a Lowenbrau/
Al Holbert
Racing Porsche 962, the endurance-racing legend was still a prominent participant in the Classic 24. He gave the race's traditional "Start your Engines" command and was one of several past and current racing luminaries to attend the

Friday

VIP dinner and participate in

Saturday

morning's autograph session.
- The on-track competition, which ran without major incident for the second Classic 24 Hour at Daytona in a row, remained the main attraction of the event all weekend. Winning Audi R8 LMP co-driver Smith waged an intense battle with the 2007 Pescarolo Judd of David Porter throughout the first Group E on-track session, swapping the lead back-and-forth repeatedly, sometimes multiple times on the same lap. Porter won that opening round and ultimately finished a close second in the group to the Audi. Group C also saw an intense battle between the Porsche 962s of 2014 winners Tommy Dreelan and Aaron Scott and this year's group winners Patterson and Zugel. Dreelan and Scott were challenging for the repeat only to be knocked from winning contention with a water-pump issue early

Sunday

morning in the race's third segment. The team repaired the 962 in time to compete in the final session and finished fourth overall in the group and second in the C-1 class.
- Winning drivers in the 29 classes, which included four divisions in Group B and five classes in the other run groups, included Bobby Rahal, who joined Jim Farley for the B-3 class victory. Rahal and Farley drove an ex-George Dyer 1974 Porsche 911 RSR to the class win and fourth overall in Group B. Other notable class winners included Gounon in B-1, Charles Monk and John Higgins in C-2 driving the same 1985 Camel Lights Porsche Fabcar they raced in IMSA nearly 30 years ago and debuting drivers Franklin Pray (F-2) and Roberto Bengoa (E-5) who incredibly scored Classic 24 Hour wins in their first career HSR race weekends. Bengoa co-drove with Lonnie Pechnick.
- Alan Benjamin, Barry Waddell and Robert Ames won the C-5 class in a 1990 Porsche 964 Cup. The entry was originally scheduled to be co-driven by the late Justin Wilson as well, and Benjamin spoke eloquently about their late teammate's memory at the BRM Chronographes Awards Ceremony after the race.
- In addition to the BRM Chronographes presented to each run group's overall winner and top GT competitor, one of the luxury French timepieces was also awarded to the highest finishing fulltime HSR entry in Group F. A division for season-long HSR competitors and race cars that were never eligible for the 24 Hours of Daytona, Group F once again produced some of the best competition of the Classic 24 Hour at Daytona. The fulltime entrant BRM award was presented to Jerry Peters who co-drove his popular Brumos Racing No. 59 Porsche 914/6 to an F-5 class victory with co-drivers Jack Baldwin andBrady Refenning.
- This year's Classic 24 Hour at Daytona has come to a successful conclusion but the event is going to remain in the international motorsports spotlight for at least another week. The Classic 24 Hour at Daytona is among the notable nominees for the Motorsports Event of the Year in the 2015 International Historic Motoring Awards (IHMA), which will be held in London, England, this

Thursday, November 19

. The Classic 24 Hour is one of seven globally recognized historic motorsports events in the Motorsport Event of the Year category, which is sponsored by Jaguar. The winner of the prestigious Motorsport Event of the Year honor, one of 14 categories in the IHMA, will be announced during the awards ceremony and gala dinner at London's magnificent St. Pancras Renaissance Hotel.
The list of current and legendary drivers and VIPS that attended the Classic 24 Hour at Daytona included
Jochen Mass
,
Derek Bell
,
Brian Redman
,
Bobby Rahal
,
Gijs Van Lennep
,
Jurgen Barth
,
Andy Wallace
,
Elliott Forbes-Robinson
,
Charlie Kemp
,
Linda Vaughn
,
Eric Curran
,
Andrew Davis
,
Scott Sharp
,
Jim Pace
,
Gunnar Jeanette, Dieter Quester
,
Didier André
,
Jean Marc Gounon
,
Jules Gounon
,
Zak Brown
,
Richard Dean
,
Jeff Zwart
,
Cooper MacNeil
,
Shane Lewis
,
Jack Baldwin
,
Mike Skeen
and many more.
OFFICIAL SPONSORS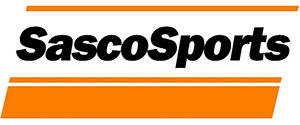 ---
James Redman
General Manager
Historic Sportscar Racing
Direct:
772-713-7322
JRedman@HSRrace.com