Monticello Motor Club

At the end of August, HSR (Historic Sportscar Racing) held their inaugural race meeting at the Monticello Motor Club in New York State. Several Targa Sixty Six members joined in the fun.

Under the guidance of their hands-on president, Ari Straus, MMC continues to thrive under the difficult economic circumstances we have all endured the past four years. Competitors really enjoyed the 3.5 mile track, with it's blind brows and turns and elevation changes set in the scenic Adirondacks.

---

Goodwood Revival 2012

September 11th we arrived in the U.K. en route to the Goodwood Revival and as is our habit for the last several years, stopped in Arundel for our much anticipated breakfast of superb English bacon, sausage, tomatoes and egg.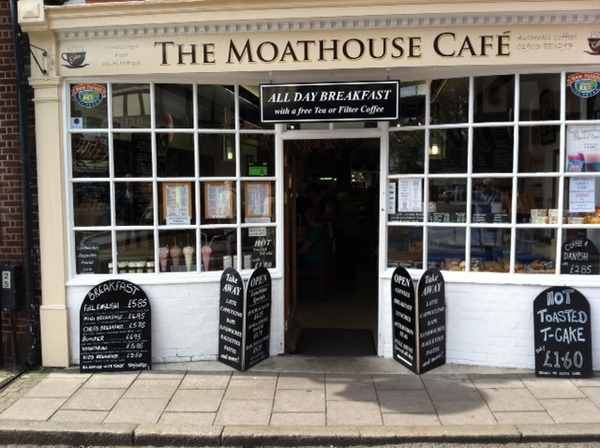 photo by BR!


The attractive village is dominated by Arundel Castle, built by Roger de Montgomery in the late 11th century. The seat of the Dukes of Norfolk, the castle is set in 40 acres of sweeping grounds and gardens and is one of the great treasure houses of England, full of priceless works of art, furniture, paintings, clocks and armour.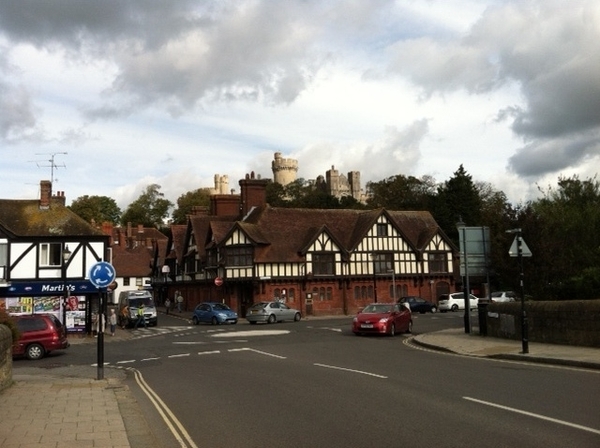 photo by BR!

Following this splendid repast we travelled on to our hostelry for the remainder of the week, the ancient Millstream hotel in the tiny village Bosham, some seven miles west of the ancient walled city of Chichester, first settled by the Romans in, let's see……Oh! 43 A.D.

As usual, on Thursday those involved in the annual, game of cricket are invited to Lord March's luncheon before setting forth onto the field of battle. On this occasion, having declined the invitation to play (age related lack of adequate performance) I was appointed as an "umpire" (judge). Somewhat surprisingly, all went very well without any major confrontations.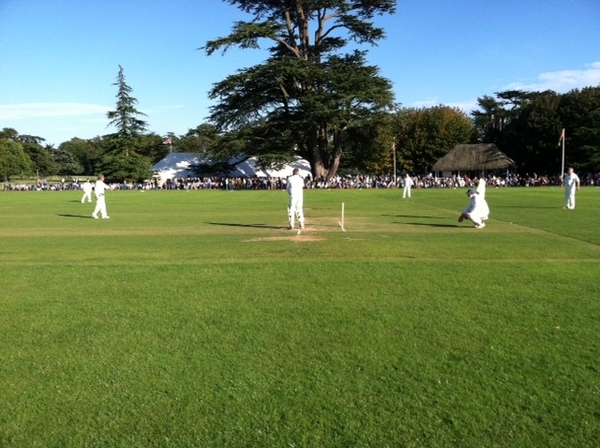 photo by BR!

Overhead, a WW II Spitfire fighter plane demonstrated it's – and the pilot's – capabilities.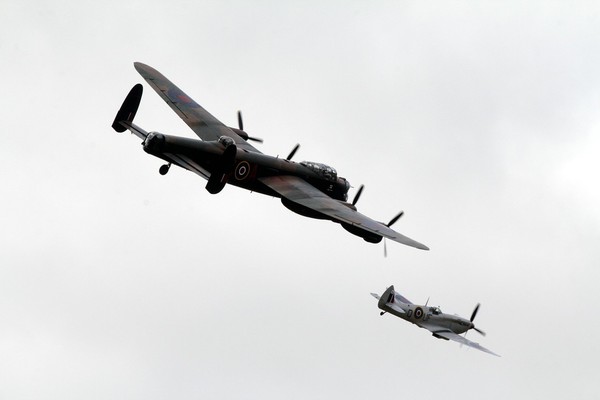 ---

Once again the list of superb cars and drivers is almost endless. Pre-war factory "Silver Arrows" Mercedes and Auto Union racers, Shelby Cobras to celebrate 50 years since they first raced, Jaguar "C" and "D" types, "lightweight" and regular E-types, Lister-Jaguars, Aston Martin DBR1 and 2, Tojeiro Jaguars, yes and even the Balchowsky-Buick "Ol" Yeller II. Ferrari GTO's and 250's, Mustangs, Morgans, Alfas, MGBs, Sunbeam Tigers, Lotus 26Rs, ERAs, Maserati 8CM and 4 CLT, Bugatti, sedans including: Jaguar Mk VII and 3.8, MG Magnette, Mercedes 220 – you might well say: "what"?! Standard 10, Rover 100, Sunbeam Rapier, Gaz Volga (another: "what"?!) Borgward, Riley, Fiat Abarth, Tatra T603, BMW 700. Vintage motor cycle races. The list goes on.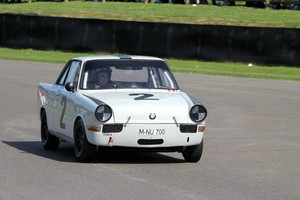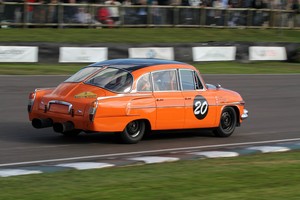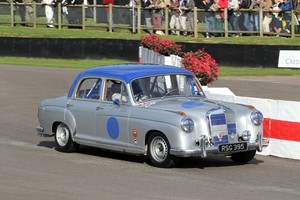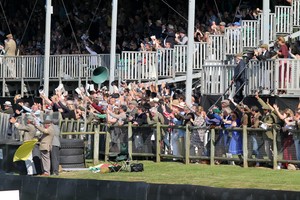 Photographs shown here are courtesy of Luc Ghys.
To view his magnificent gallery of Goodwood Revial 2012
photographs please follow the link below.

---
Featured person was non-other than the great Dan Gurney who headed a superb display, on-track, of 40 of his old cars. Dan was in great form and really enjoyed his visit to the Revival. I was privileged to drive his Belgian Grand Prix winning F1 Eagle, the 12 cylinder Weslake motor sounding magnificent.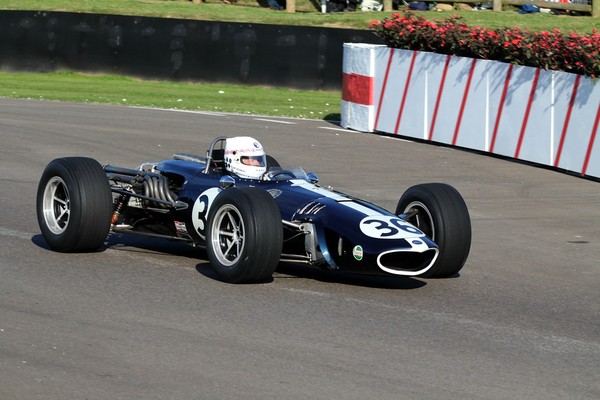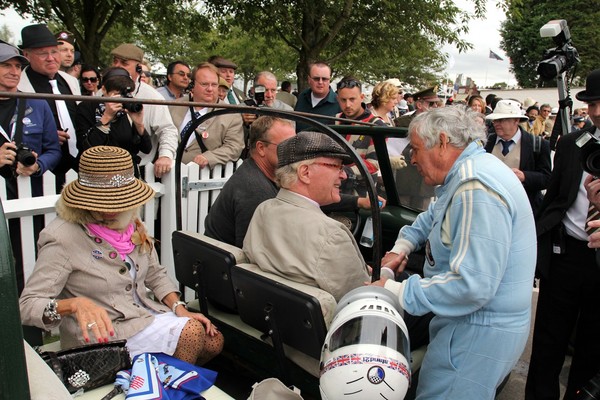 ---
Fortunately, the practice and race times for the two cars I was driving were in the afternoon, making for an unusually pleasant start to the day, with a leisurely breakfast and time to enjoy coffee and newspapers!
Driving former Aston Martin factory owner Peter Livanos' splendid DBR1 in the Sussex Trophy.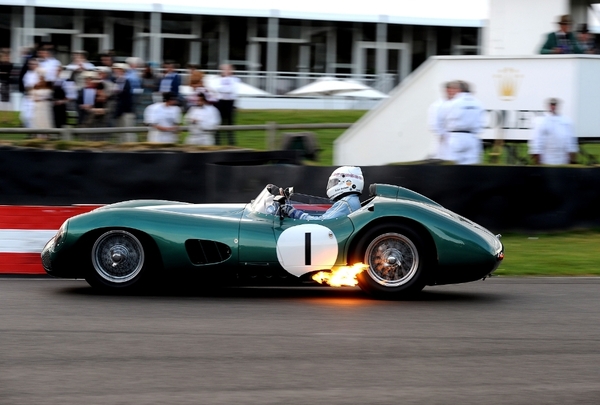 For once in my life, I was extremely aware of the great historic and monetary value of this historic car. Prepared by Richard Williams – who ran the Aston team in my last professional year, 1989 – the car ran perfectly. Much as I would like to report having a fierce and masterful race, finishing ion top three perhaps, I did not. Driving the way porcupines make love - very carefully - we finished 13th out of 28 cars.

---
Paired with that arch enthusiast & Targa 66 member from Connecticut, Sandra McNeil, in the Shelby Cup, we finished a reasonable 13th. in a very original Cobra .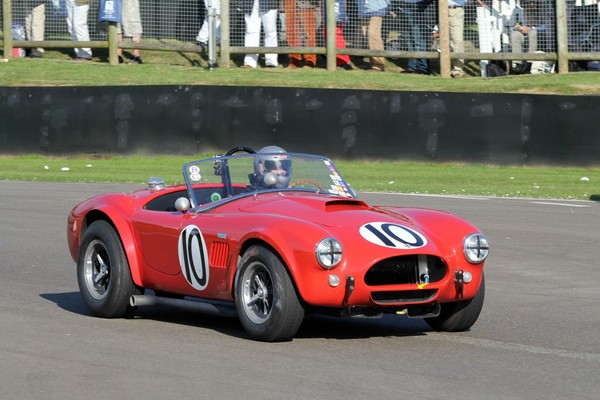 Sandra and Jim are two of the nicest people you could meet and it was a great end to a great weekend when Sandra was awarded the cup for the "Fastest Lady"…….on the track, that is.

---
It was great to see other Targa 66 members in attendance: Aston Martin enthusiast Jim Freeman and Johan Worheide with his wonderful Lola T70.