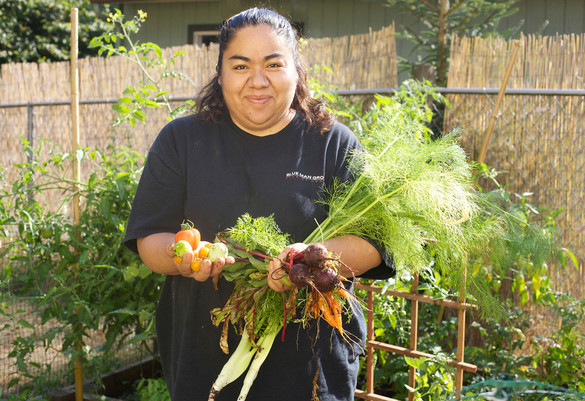 Have you been wanting to start a home garden but were unsure of where to begin? Or maybe you've tried growing food but haven't felt very successful? Do you live in N/NE/SE Portland and have limited income? You should check out the Home Gardens program!
The Home Gardens program through Growing Gardens is a free, three-year program available to low-income families interested in learning to grow their own food. Growing Gardens organizes groups of volunteers to help build backyard gardens and then distribute donated seeds, plant starts, and tools to participants. They recruit experienced gardeners who volunteer to work one-on-one with gardeners, teaching them the basics and helping to problem solve. The goal of the Home Gardens program is to help YOU be successful in growing food at home!
The program is available in both *English* and *Spanish*!
For more information on the program, types of garden beds you will build, and income guidelines you can contact Growing Gardens at 503-842-8420.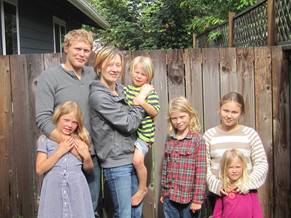 In response to
Shelterforce Magazine's call for essays on "Community Control"
, Proud Ground Homeowner Shannon Millliman contributed her family's story of owning homeownership through a community land trust. Shannon speaks about the daily impact of stability on her family of seven as well as the historical and future implications of community control.
"
If you live on the land, you testify that the reason you are able to volunteer, sharing your talents of story theater at your daughter's alternative high school, and the reason that your husband has the flexibility to volunteer to coach our daughter's basketball team is because unlike many of your friends and neighbors, you own a home that is affordable and a home whose stability has helped your income climb from $11 an hour to $28 an hour," Shannon reflects on her ability to contribute to her community as a Proud Ground homeowner.
"We can contribute to our society, which has lifted us when we needed it. We are building wealth. Because we have our own home we have the liberty to dream, act, and influence our community. We have a unique opportunity as land trust homeowners as we are part of affordable homeownership today, tomorrow, and forever. We are vested in the cause and seek opportunities to advocate and speak up in our communities."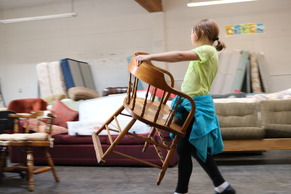 Community Warehouse is the only full-service, nonprofit furniture bank in the greater Portland area that collects and redistributes donated household goods and furnishings to neighbors in need.
Through two locations and partnerships with over 230 social service agencies, faith communities, and public schools, families are able to receive beds, a kitchen table and chairs, a dresser, sofa, living room furniture, linens, and items for cooking and cleaning all in a single visit. These basic yet essential comforts of home go a long way in helping people improve their stability, quality of life, and self-sufficiency. With a functional living space, families can turn their attention toward moving forward in their lives.
Additionally, Community Warehouse's on-site Estate Store has tons of great vintage, antique and contemporary furniture and thrifty home goods that are sure to be the perfect addition to your home. Plus, all Estate Store sales directly support the mission, so you'll feel good knowing your purchase helps furnish homes for local families. Shop 'til you drop - and feel good when you're done.
Community Warehouse currently helps create homes for 60 families every week, and over 7,000 neighbors in need each year.
Donations of gently used furniture and household items are accepted Monday - Friday from 10am - 4pm, Saturday and Sunday 10:30am - 4:30 pm.