Click to view this email in a browser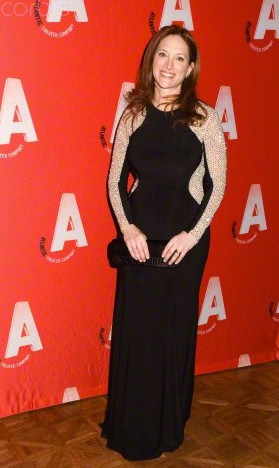 ABOVE: I joined my NYU friends earlier this month in New York City where we celebrated the 30th anniversary of founding The Atlantic Theater Company. It was a terrific night. More photos here on my Facebook page from the gala
---
ANOTHER TIME, ANOTHER PLACE




CONCERT TOUR -

APRIL DATES
4/11/15 South Orange, NJ

4/18/15 York, PA

4/24/15 Baltimore, MD

4/25/15 Salt Lake City UT

4/27/15 Boise, ID

4/29/15 Durango, CO

4/30/15 Ouray, CO
---



Did you know...


You can listen to my music on Pandora Radio on your computer, tablet or smartphone. Just click on the link below and in the box in the upper left of your screen type in my name

********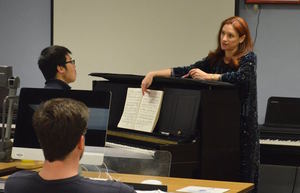 Teaching a master class at ETSU (Eastern Tennessee University) earlier this month
---
My TEDx TALK on "The Transformative Power of Music", filmed at Millersville University's TEDx Event
Link to the Robin Spielberg youtube channel (videos)
Link to the Robin Spielberg store where ALL CDs ship FREE — ALWAYS
Press section with new reviews and newspaper features including the NEW ARTICLE in BroadwayWorld
Link to the Robin Spielberg blog (I blog on music, gardening, crafts & just about everything and anything)
Music (of course)
Hi Friends,
It is hard for me to believe, but it has been SEVEN years since I released a recording of original piano solos! Thank you for your patience—I hope you will find that it was worth the wait. I am extremely proud of the recording and the early reviews have been absolutely fabulous.
"Another Time, Another Place," will be released officially on April 28th. Both
iTunes
and
Amazon
are accepting pre-orders now so you can be sure to have the recording on release day. We have uploaded
sound samples from the album so you can preview them before you order!
The songbooks are already here and are note-for-note transcriptions in a beautiful 9 x 12 size on premium paper. For those of you who play,
you can click here
to see the first page of each song for free. Each song is available individually as a pdf download for $4 or you can buy the entire book for $20.
For those of you who plan on coming to my CD release shows in April (dates are to the left), a limited amount of pre-release copies will be available at these shows.
In celebration of the recording,
I have several special items for sale for Robin Spielberg fans (perfect for Mother's Day!). Check out the very affordable and stylish antique-inspired watch necklaces, tee-shirts in the
"special items" section of my web site.
SHOP/LISTEN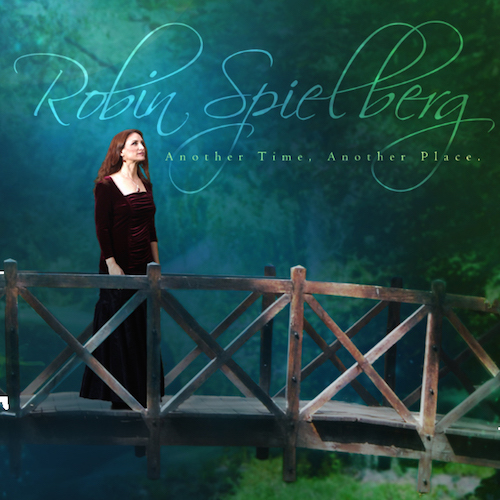 "Another Time, Another Place, will remind her legions of fans why they fell in love with her music in the first place...Spielberg not only hasn't lost a step, but may have reached a new height in versatility and virtuosity."
-
Bill Binkleman, Zone Music Reporter
---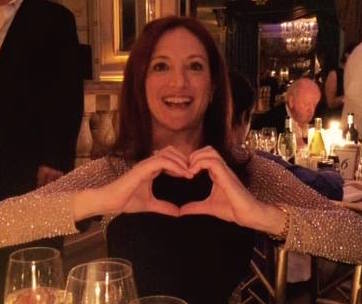 Thanks to all of you who have shown me your love and support by
re-tweeting my tweets
, sharing my
Facebook
posts, gifting my music to your friends/family, attending concerts.
It helps indie musicians like me more than you know
to leave a few kind words about a CD you love on places like
Amazon
, or 5 stars for my book on
Goodreads
or
Amazon
or
iTunes
.
If you haven't already, I hope you will take a few moments to do that.
Thanks so much!
It's been an especially long winter this year, and so I leave you with special wishes for a remarkable Spring, filled with hope, renewal, growth, happiness and a sense of purpose.
Love,
Robin