Time to Protest, Cheese Lovers!
In case you're unaware, the FDA has cut off supplies of Mimolette, a beloved French hard-aged cheese, as it feels that microscopic mites on the rind (essential for creating the cheese's unique flavor) might cause an allergic reaction.
In protest - and in honor of Mimolette, which has been made the same way since King Louis XIV declared it the National Cheese of France, Cheesetique is giving away Mimolette for free.
Well, not exactly for free.
All you have to do is post a photo of yourself frowning pathetically on our

Facebook page
(see example photo below). Starting Tuesday, 6/18, we will notify our frowning Facebook fans that they can come in to retrieve their 1/4 lb. piece.
So, make sure you "like" us in order to be notified.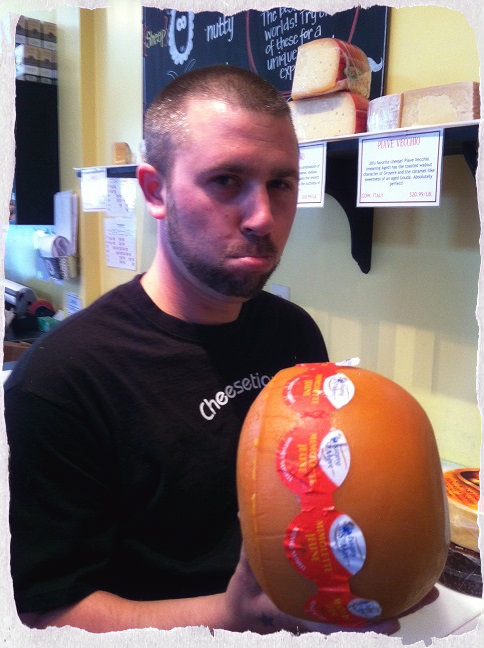 Adieu, Mimolette. It's been nice knowing you. And thank you, FDA, for further limiting our ability to choose for ourselves.
Vive le fromage!
Jill Erber
Proprietor/Cheese Lady