In This Issue:

Ixtlan Artists Group
Virtuoso Performers –
A Commitment to Education and Diversity

For more than twenty years The Ixtlan Artists Group has represented virtuoso performers from Europe and the Americas who have a commitment to education and cultural diversity. Founded in 1986 under the name "Joan Sherman Artist Management," the agency's original mission of providing excellent folk artists has expanded to traditional world music artists who provide concert and educational experiences that open doorways to universal cultural understanding.

Each artist Ixtlan represents is a premiere talent in their genre, and they take audiences beyond daily experience into the arena of performance virtuosity rich in cultural traditions. Our artists speak directly, not only to performance, but to making an impact, on and off the stage.

Through both stage performance and educational outreach, Ixtlan endeavors to provide a venue where performance is used as a bridge to cultural understanding, artistic awareness, educational involvement, and peaceful coexistence of shared ideas.

Call Ixtlan Toll Free: 800-961-9601

Our Roster


Peter Ostroushko
& the Heartland Band
It is perhaps the most well known of Irish melodies. But not everything about this tune is as it seems. A look into the past reveals an elegiac lament, written in the early 1600s, known as "O'Cahan's Lament." We know it today as "Danny Boy".

Tommy Sands has created a new song, based on the original tune of "Danny Boy", called "The Young Man's Dream". Tommy's interest in the traditional piece was spurred by his daughter Moya's curiosity and diligent research. Moya found that Danny Boy's origins were deep in Ireland's past, and her passion to discover more about the famous song's musical history has resulted in this hauntingly beautiful addition to Tommy's new CD, Let the Circle Be Wide. Woven in the ethereal fabric of dreams, the lyrics foretell a new and more peaceful reality for Ireland.

You can read an article on Tommy's song here.
Hear "The Young Man's Dream" at www.thesongman.net

Review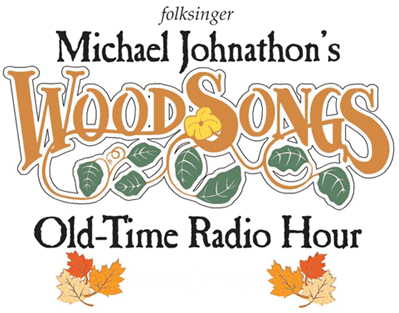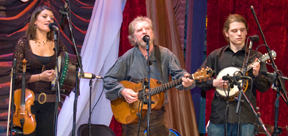 The Woodsongs Old Time Radio Hour began when host Michael Johnathon envisioned the creation of a genre-free grassroots radio show. Since its beginnings, the program has been home to a wide variety of artists including Joan Baez, Sam Bush, Bruce Hornsby, Janis Ian, Dar Williams, David Bromberg, Bela Fleck, Nickel Creek, and Robin & Linda Williams.

Tommy Sands, along with his children and musical partners Moya and Fionan, shared the Woodsongs stage on March 3rd with members of the well-known Carter Family in a tribute to famous performing families. In the broadcast concert, which brought together the music of Ireland and the music of Appalachia, Tommy performed three of his classic songs, and then treated the capacity audience to "The Young Man's Dream" from his soon-to-be-released CD, Let the Circle Be Wide.

Ixtlan's relationship with Woodsongs is not new. Other Ixtlan artists who have performed on Woodsongs Old Time Radio Hour are Peter Ostroushko, playing violin and mandolin along with Robin and Linda Williams, and Boys of the Lough, one of the world's finest Celtic bands. Tommy's appearance with Moya and Fionan continues the Ixtlan/Woodsongs partnership.

Listen live! Woodsongs gives a rare opportunity for audiences who missed a live performance to see it in the archives. Past shows with Peter Ostroushko and Boys of the Lough are available on the archive page. Watch Tommy's entire performance, including the encore featuring his classic song "There were Roses", at this link: www.woodsongs.com.



Ideas and Programs
Announcing the Ixtlan Education Division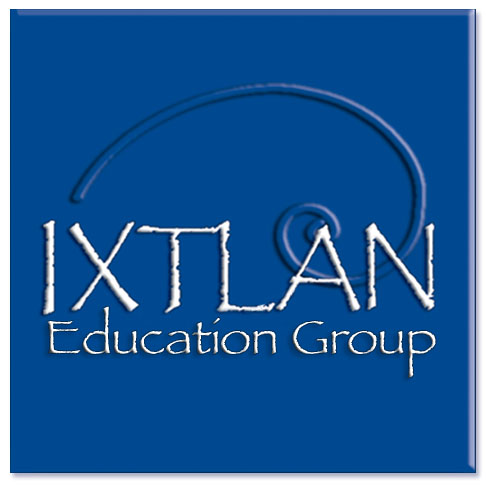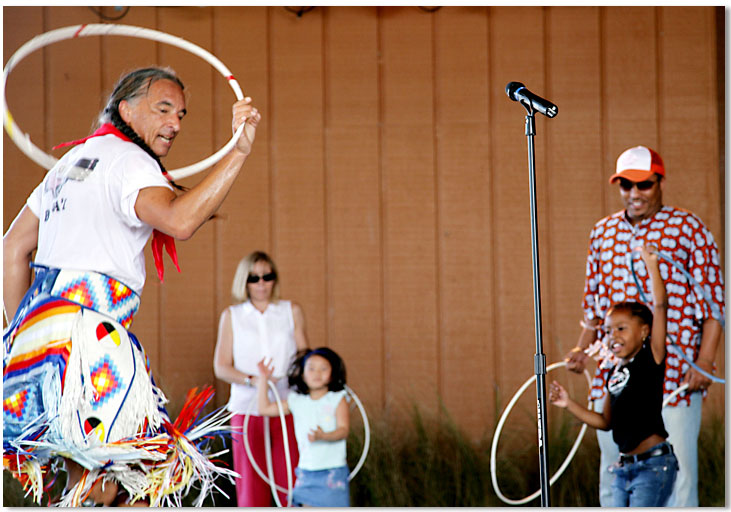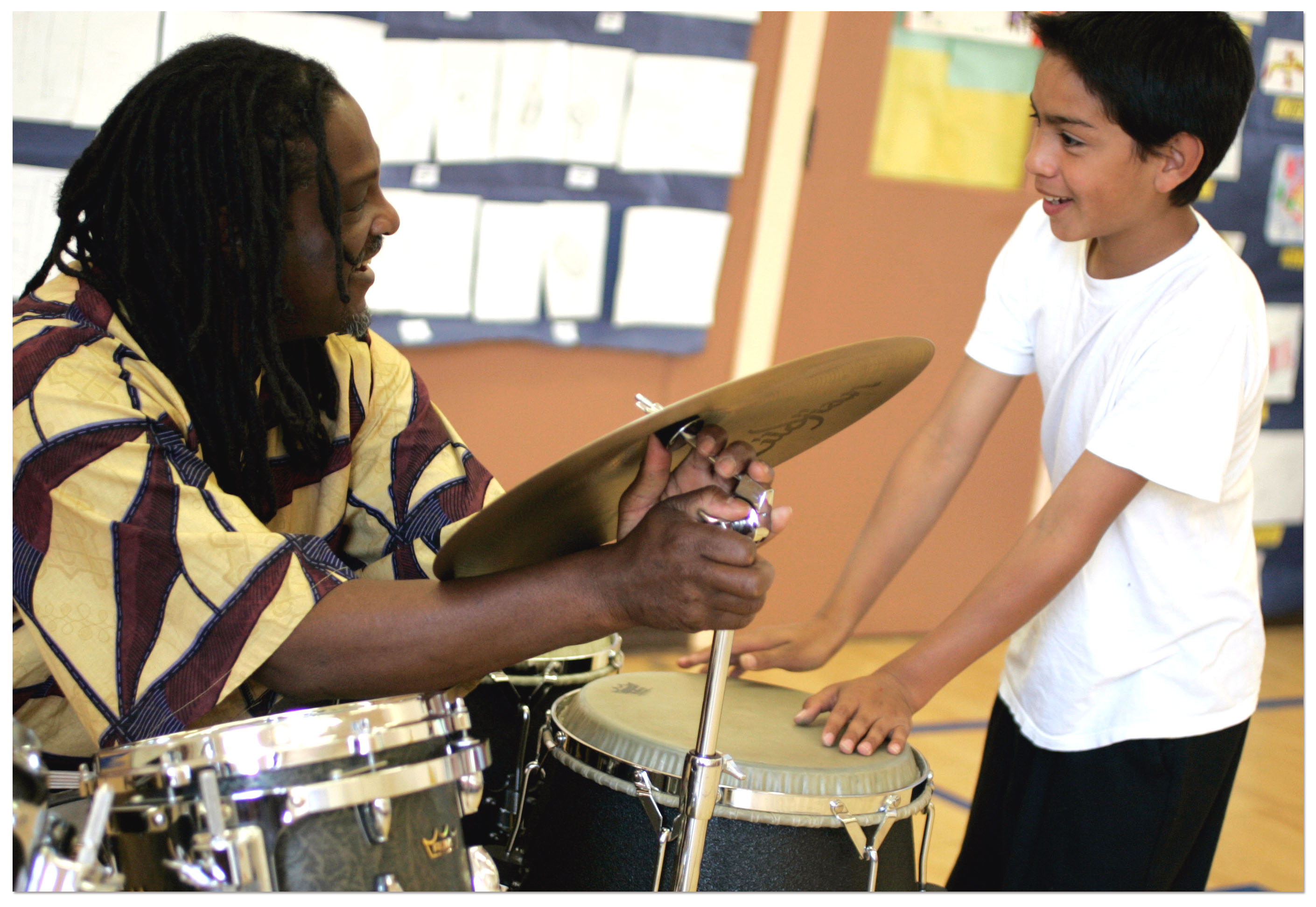 Ixtlan Artists Group has recently launched an education division. Our goal is to connect the virtuosity of our artists and their commitment to visionary cultural performance with students of all ages. Our artists seek to make an impact, and what better way to reach children than in the classroom.
Artists such as Kevin Locke, Babatunde Lea and Tommy Sands engage students through interactive workshops and school assemblies. Each program showcases important ideas through an agency-provided teacher's guide. Each teacher's guide includes information about the artist, classroom connections to the performance, and related curriculum standards. Both pre- and post-performance "classroom connections" are created by educators and focus on the metacognitive process. For more information about the Ixtlan educational programs, contact
starr@ixtlanartists.com
Featured Artist
Continuing our commitment to presenting virtuoso performers, Ixtlan is proud to announce a new artist to the roster: AcoustiCon.

At an AcoustiCon performance, audiences watch music literally unfold before their eyes. This unique performance melds live music with visual arts in a stunning multimedia experience. Designed to take audiences on an emotional journey, AcoustiCon's performance could compete on a cinematic scale. Each note is part of a carefully composed score, paired together with the fine art photography of Barbara Simmons, video, video graphics, live cameras and projection that perfectly enhances the music. It is musical choreography.

The acoustic duo behind these intricate compositions is the team of David Simmons and Brad Sayre. David and Brad have written soundtracks to eight films and have garnered nine awards from the Songwriters Showcases of America, including "Best Guitarist" "CD of the Year" and "Recording Artist of the Year". Ixtlan looks forward to a productive relationship with AcoustiCon, impressing audiences for years to come.

For Ixtlan, AcoustiCon represents the old and the new. The duo adds to the agency's acoustic music base of Peter Ostroushko, Boys of the Locke, Inca Son, Brave Old World, Kevin Locke, Harmonia and Llan de Cubel. In addition, AcoustiCon, along with Locke's Portraits of the Past multimedia piece, Babatunde Lea's jazz/world music fusion and the Guy Klucevsek/Alan Bern edgy accordion duo, provides multimedia and avant-garde choices that Ixtlan can offer to presenting organizations looking for a more cutting edge appeal. Call Aaron at 412-521-4201

Boys of the Lough
The Celtic Christmas Tour runs from Thanksgiving weekend to December 21, 2008. The Spring Tour runs from February 25 to March 25, 2009. Call now for remaining dates on these two tours. Ixtlan will soon begin booking Boys of the Lough tours in Summer & Fall of 2009, and Spring of 2010.

Peter Ostroushko
Christmas in the Heartland is being booked now. Picked up on over 50 NPR radio stations nationally within a year of its debut, this holiday show combines family appeal, brilliant musicianship, and a familiar atmosphere of holiday cheer audiences love. Bookings for Peter's DUO concerts occur year-round, please call for dates in your area. Peter Ostroushko and the Heartland Band, available for larger concert halls, tours at select times throughout the year, please call for details.

Kevin Locke Native Dance Ensemble
Visually compelling and musically powerful, The Drum is the Thunder, the Flute is the Wind is a sensational journey in Native American symbolism and aesthetics. Embracing Native American arts through six authentic ritual dances, storytelling and a unique presentation of musical skill, this program has openings in October/November 2008, and January/April 2009.

Tommy Sands
Enchanting. Irresistible. Charming. Three words out of many that describe Ireland's legendary County Down performer. Tommy tours with accomplished musicians 26-year-old Moya Sands (violin, bodhran, vocals) and 27-year-old Fionán Sands (mandolin, banjo) for the Fall 2008 Let the Circle Be Wide, CD release tour from September 12 to November 2, 2008.
Shafaatullah Khan, Harmonia, Babatunde Lea, Inca Son, Sally Rogers, Thirza Defoe, AcoustiCon
These artists tour year-round. Ask about available dates in your area.
For more information please contact Ixtlan Artists Group at 412-521-4201 or click here: