In This Issue:

Ixtlan Artists Group
Virtuoso Performers –
A Commitment to Education and Diversity

For more than twenty years The Ixtlan Artists Group has represented virtuoso performers from Europe and the Americas who have a commitment to education and cultural diversity. Founded in 1986 under the name "Joan Sherman Artist Management," the agency's original mission of providing excellent folk artists has expanded to traditional world music artists who provide concert and educational experiences that open doorways to universal cultural understanding.

Each artist Ixtlan represents is a premiere talent in their genre, and they take audiences beyond daily experience into the arena of performance virtuosity rich in cultural traditions. Our artists speak directly, not only to performance, but to making an impact, on and off the stage.

Through both stage performance and educational outreach, Ixtlan endeavors to provide a venue where performance is used as a bridge to cultural understanding, artistic awareness, educational involvement, and peaceful coexistence of shared ideas.

Call Ixtlan Toll Free: 800-961-9601

Our Roster


Peter Ostroushko
& the Heartland Band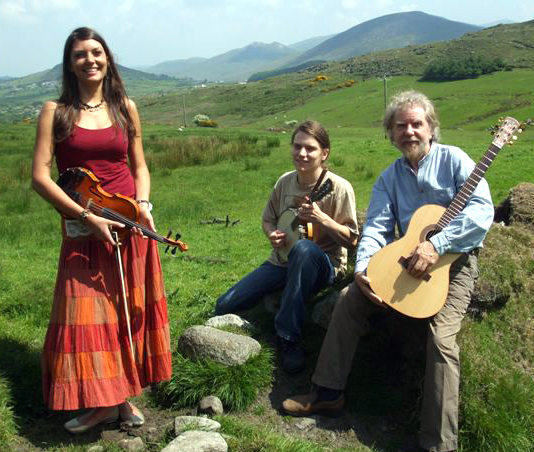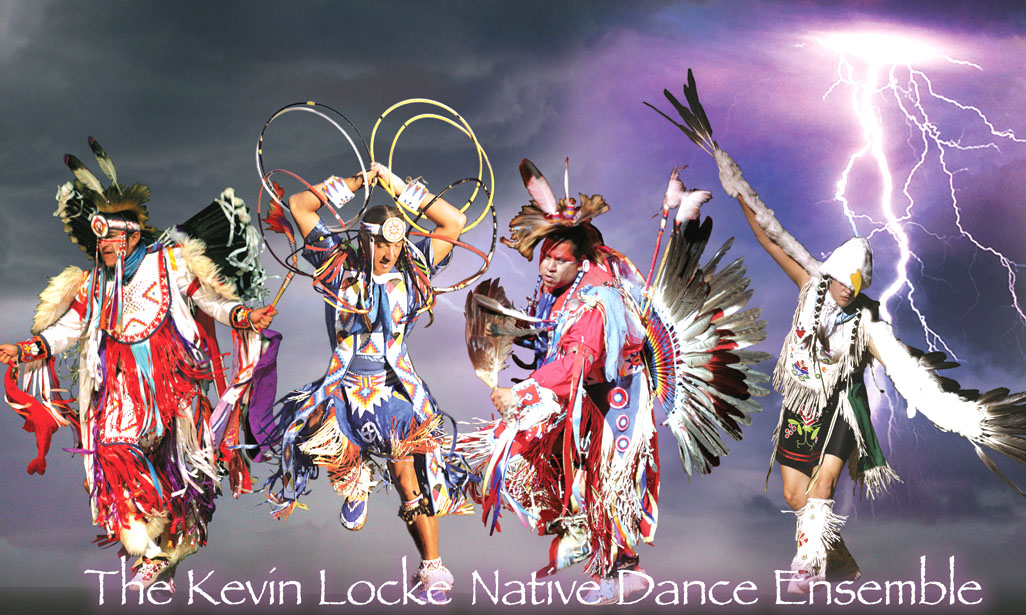 Look for two premiere Ixtlan artists at this year's Arts Northwest Juried Showcases:
• Tommy Sands, with Moya and Fionan, will perform on Tuesday, Oct 14, 2008.
• Kevin Locke Native Dance Ensemble, will perform on Wednesday, Oct 15, 2008.
• Performances at Arts Northwest Booking Conference take place in the Soreng Theater - Hult Center for the Performing Arts in Eugene, Oregon.



The showcases are part of each artist's upcoming Fall Tour. Both artists are releasing new recordings in time for this showcase and the tour.



Tommy Sands, with Moya and Fionan Sands
The trio's showcase will include two of Tommy's classic songs, as well as songs from his new recording. Peace manifesto

Time for Asking Why

and the intriguing new song

Young Man's Dream

(which is based on the 400-year-old original version of the Irish classic

Danny Boy

, but sounding uniquely different) (link to song) will share showcase time with classics such as

There Were Roses

. The songs give only a tantalizing taste of Tommy's concerts, which focus a message of peace and cultural cooperation within a rollicking Irish concert. Sands uses lyrics to unite people, and peoples. His US tours are a small part of his work around the world. He will carry his "template for peace" to eight countries before the year is out, including Afghanistan and Cuba. Join us for this brief glimpse into Tommy's world efforts, at once both cutting edge and traditional, of our times and timeless.

Kevin Locke Native Dance Ensemble
This showcase will feature four 3-minute dances from the 2-hour program: the graceful Eagle Dance by Thirza Defoe, the energetic Fancy Dance by Doug Good Feather, and Kevin Locke's world-renowned Hoop Dance. On tour, concert and educational performances include these dances with four others, storytelling, Native music, as well as Kevin Locke's enduring message of unity through diversity. This year's international tour starts this June in Glastonbury, includes additional cities in England, Scotland, Ireland, Croatia, then Australia, culminating at the Fiji Peace Concert in September. Kevin's hope is to inspire audiences to accept the world's diverse cultures as part of our common humanity.



Quality performing artists, set in a school assembly environment, enrich the classroom experience. Ixtlan Education Group has developed school residency programs that allow our artists to share their cultural performances of dance or music with children from many school districts over a full week. These programs, complete with sophisticated teacher's guides, connect curriculum-related assemblies with pre- and post-performance classroom activities.

Of all Ixtlan Artists, Kevin Locke is the most popular. He's performed his "Hoop of Life" program for over one million children in over 80 countries, as well as countless residencies in the US. Recently, Locke visited schools on both sides of North America. In April he performed 14 school assemblies in the Boston area, and in May was engaged in a one-week residency in Castlegar, BC and Spokane, WA. Already in 2008, he has performed for (and with) 18,000 students in 50 schools, often performing for three schools in the same day. The Hoop of Life program uses Lakota flute songs, stories, sign language, and dance to teach children that all of our diverse cultures are part of a greater unity. Kudos to Kevin Locke for the impact he is making on youth in North America, and around the world!

View pictures and read children's reactions to the program here

Each Ixtlan residency program features a family concert at the end of the week where children and parents are invited to experience a full performance together. For more on these programs, download the new brochure or view the information online here.

Ideas and Programs
Let the Circle be Wide

Known throughout the world and beloved in his Irish homeland, Tommy Sands engages audiences of all ages as a singer, songwriter, and storyteller. "Let the Circle be Wide" is the title of both Tommy's latest recording and his school program for grades 3 through 12. His masterful talents, apparent on concert stage and school auditorium alike, can be felt in his work as an agent of social change. It is within this environment that Let the Circle be Wide has its roots.

Let the Circle be Wide is a program full of fun, historical significance, cultural education, and Tommy's unique message of "harmony achieved in the midst of intense cultural differences". Children are engaged with legend and folklore, sing-alongs, music (guitar, fiddle, bodhran, mandolin and banjo), and Tommy's delightful charisma. Tommy tells stories in his Irish brogue, replete with characters aplenty, that communicate underlying ideas about the importance of peace and the global family.

Like all of Ixtlan's educational programs, Let the Circle Be Wide is curriculum-related and offers a complete teacher's guide crafted by teaching professionals to aid educators in connecting the performance to classroom academics. The program is enhanced through instrument and voice by the musical talents of Tommy's children and accomplished musicians, 26-year-old Moya and 27-year-old Fionan Sands.
Click for more information on Tommy Sands here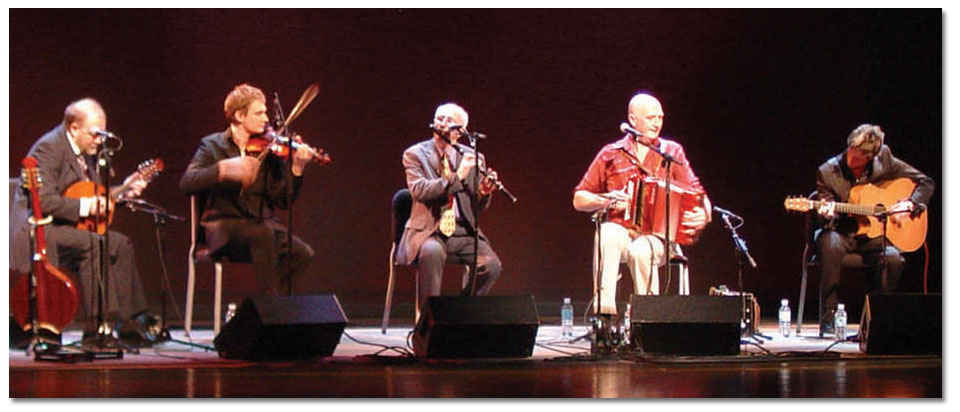 "The most rhythmically bracing of the traditional music bands."
- Time Magazine
One of the most successful Celtic bands in history, Boys of the Lough is one of Ixtlan's truly elite world-class artists. They have completed over 70 North American tours, garnered two Grammy nominations, and have 40 years of unmatched musicianship as a legendary band. Audiences know them as witty, warm, and charming performers, and most assuredly as virtuosic players. They are the musician's musicians in the Celtic world.
Unique among the Celtic bands in their breadth of representation of many regions of the British Isles, their music ranges widely through traditional melodies of Ireland and Scotland, encompasses fiddle music of Shetland, Scotland and North America, and spotlights beautiful vocals in Gaelic and English. Compelling dance rhythms and virtuoso playing have lifted people to their feet, even in conservative music halls! And all of this rhythm without percussion instruments! Each show combines technical brilliance with witty audience interaction - Dave Richardson's far yarns and Cathal McConnell's quirky reflections, and the quite evident camaraderie of five musicians who are clearly there for the love of the traditional music of their homelands. A full range of musical forms and emotions is explored, from fast paced jigs to evocative slow airs. The 5-member band's music has been acknowledged in award-winning recordings and regular appearances on
A Prairie Home Companion
with Garrison Keillor
. In 2008, the Boys are collaborating with Norman Blake on their 22nd album. (Read about this in next month's NEWS section.)
Recent reviews from people who know a bit about Celtic music:
Edinburgh Evening News
:
Warm and relaxed atmosphere, like a meeting with old friends… the music was outstanding, such an excellent line-up… elaborate and sophisticated sound, sheer mastery and magic… feet kept tapping all the way home.
Irish Echo:
Now in their fifth decade, the Boys of the Lough still have a lock on what makes the musical traditions of Ireland, Shetland Islands, Cape Breton, mainland Scotland, and Northumberland so vibrant and appealing. Like the band itself.
Glasgow Herald:
[The Boys are] on the cusp of serious greatness. A potent blend of box-player Brendan Begley's deep Kerry brogue, Kevin Henderson's fluent, grainy Shetland fiddling, Dave Richardson's nimble Northumbrian hornpiping and McConnell's Ulster romance… It's the presentation as a whole that's their strength and what impresses also is that for all the group's long history, there was never the slightest suggestion here of routine.
Irish Music Magazine:
Musically it is first-rate stuff, as ever… they do it with flair, style and authenticity.
Click for more information on Boys of the Lough
here

Boys of the Lough
The Celtic Christmas Tour runs from Thanksgiving weekend to December 21, 2008. The Spring Tour runs from February 25 to March 25, 2009. Call now for remaining dates on these two tours. Ixtlan will soon begin booking Boys of the Lough tours in Summer & Fall of 2009, and Spring of 2010.

Peter Ostroushko
Christmas in the Heartland is being booked now. Picked up on over 50 NPR radio stations nationally within a year of its debut, this holiday show combines family appeal, brilliant musicianship, and a familiar atmosphere of holiday cheer audiences love. Bookings for Peter's DUO concerts occur year-round, please call for dates in your area. Peter Ostroushko and the Heartland Band, available for larger concert halls, tours at select times throughout the year, please call for details.

Kevin Locke Native Dance Ensemble
Visually compelling and musically powerful, The Drum is the Thunder, the Flute is the Wind is a sensational journey in Native American symbolism and aesthetics. Embracing Native American arts through six authentic ritual dances, storytelling and a unique presentation of musical skill, this program has openings in October/November 2008, and January/April 2009.

Tommy Sands
Enchanting. Irresistible. Charming. Three words out of many that describe Ireland's legendary County Down performer. Tommy tours with accomplished musicians 26-year-old Moya Sands (violin, bodhran, vocals) and 27-year-old Fionán Sands (mandolin, banjo) for the Fall 2008 Let the Circle Be Wide, CD release tour from September 12 to November 2, 2008.
Shafaatullah Khan, Harmonia, Babatunde Lea, Inca Son, Sally Rogers, Thirza Defoe, AcoustiCon, Brave Old World, Kevin Locke
These artists tour year-round. Ask about available dates in your area.
For more information please contact Ixtlan Artists Group at 412-521-4201 or click here: