---

UPCOMING EVENTS:

YOGA RETREATS
TIME TO REGISTER: Last call for discount!
Annual Yoga Vacation & Fundraiser: September 2015
Prime of Life Yoga®, Exceptional Speakers, Daily Excursions, Authentic Hawaiian Entertainment

WATCH THIS and it will be hard to resist!
Private audience at the Kauai Hindu

Temple

with Bodhinatha Veylanswami

Hula Night

Nature at its finest
Registration is OPEN!
September 9-15, 2015 on the North Shore of Kauai.
Donation: $2800, Early Bird: $2500 with deposit by June 1st. Contact info@samata.com or (310) 306-8845. For more information, please visit our website and see our flyer.

========


A Weekend at Esalen Institute in Big Sur, California
November 13th-15th
"Prime of Life Yoga®: Brain, Heart, and Joints"
with Larry Payne, PhD & David Allen, MD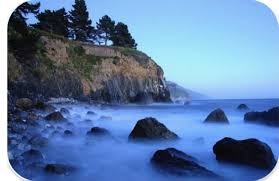 In a balanced format of lecture and movement, two of LA's finest health professionals provide an introduction to the Prime of Life Yoga® lifestyle program. This year's lecture topics by Dr. David Allen include the latest concepts on The Brain, the mind and the heart. The yoga, taught by Larry Payne is inspired by TKV Desikachar and offers a safe, gentle, breath-oriented approach based on the needs of participants. For further information please CLICK HERE.
*Approved for Samata International Credentials Program CEC's*


YOGA TRAINING


Yoga Therapy Rx Open Houses at Loyola Marymount University





Interested in joining the YTRx program through LMU Extension? Come observe a class and see what it's all about!

Level I: Sunday, July 12th, 10:00am-1:00pm in Burns Studio 229 with Linda Lack
Level II: Sunday, June 21st, 10:00am-1:00pm in STR 109 with Julie Carmen
Level III: Saturday, June 27th, 1:00pm-3:00pm in Burns Studio 229 with Julie Carmen

Spots are limited! For more information and to sign up, please visit www.samata.com.

========


Princeton Center for Yoga & Health:
Prime of Life Yoga® Teacher Training
August 27-30th, 2015






========


Yoga Yoga in Austin, TX
Prime of Life Yoga® Teacher Training
September 24-27th, 2015



---
FUTURE EVENTS (2016):

Prime of Life Yoga® Week with Larry Payne
February 27th - March 4th, 2016
Rancho La Puerta in Tecate, Mexico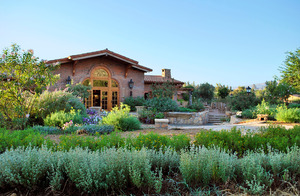 Voted number one fitness spa destination in the world 3 years in a row by Travel and Leisure magazine. Over 300 acres of hiking trails, Prime of Life Yoga® everyday as well as 5 fitness class choices every hour. Exceptional speakers and entertainer's daily, a palace for a dining room with home grown organic foods toped off with complete spa services at reasonable prices. A 3.5-hour drive from Los Angeles or the staff will pick you up at the San Diego Airport.
Click Here for more information!




Altamonte Springs Yoga in Orlando, FL
Yoga Therapy Weekend Intensive
July 23 & 24, 2016