RECENT EVENTS:
Yoga Journal LIVE! in San Francisco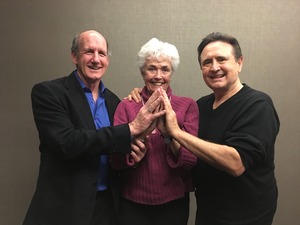 Larry and Richard Miller celebrating the 80th birthday of Lilias Folan at Yoga Journal Live! in San Francisco, along with many other old friends and great Yoga teachers.


| | | |
| --- | --- | --- |
| | | |
| Saul David Raye | Dharma Mittra | Baron Baptiste |
A Hall of Fame Yoga Moment with Lilias Folan, the 1st Lady of Yoga. Special thanks to Yoga Journal Live, Yoga Alliance, Veridian Media/Wilder Bunke, and Singer/Songwriter Harold Payne
---

UPCOMING EVENTS & TRAININGS:

Prime of Life Yoga® Week with Larry Payne
February 27th - March 5th, 2016
Rancho La Puerta in Tecate, Mexico
RLP has been voted as the number-one fitness spa destination in the world three years in a row by Travel and Leisure magazine. It features more than 300 acres of hiking trails, Prime of Life Yoga® everyday as well as five fitness class choices every hour. There are also exceptional speakers and entertainers daily, a palace for a dining room with home grown organic foods topped off with complete spa services at reasonable prices. It is only a 3.5-hour drive from Los Angeles or the staff will pick you up at the San Diego Airport. Special 5% discount for first timers if you mention Larry!
Click here for more information!
Prime of Life Yoga® Teacher Training Program
Los Angeles, CA through Loyola Marymount University Extension
March 10-13th, 2016
with Larry Payne Ph.D.,YTRx; Robert Birnberg CYT, YTRx; Steve Paredes DC, YTRx; and Kyona Beatty, YTRx-800; Surendra Mehta CYT, YTRX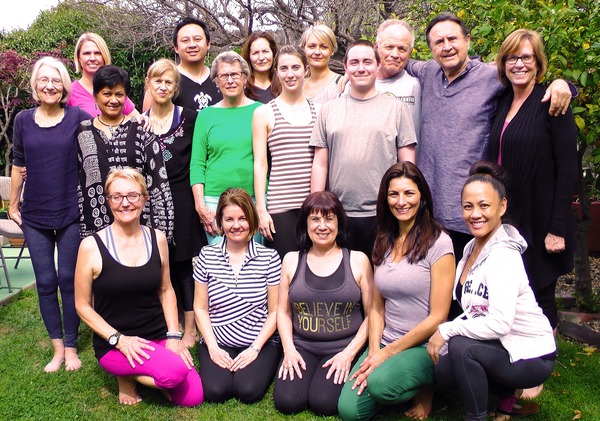 Graduating class 2015

This workshop is for Yoga teachers and serious students. It is a 4-day intensive workshop offering 25 hours in class and an on-line portion that is also 25 hours. This is a breath-oriented practice for mid-life and beyond, inspired by the contemporary teachings of the late Professor Sri T Krishnamacharya and his son TKV Desikachar. Participants will receive a certificate of completion from the Loyola Marymount University Extension Program.

Other Prime of Life Yoga® Teacher Trainings 2016:
Yoga Day in Malibu
with Larry Payne & friends
May 15, 2016 at the Serra Retreat Center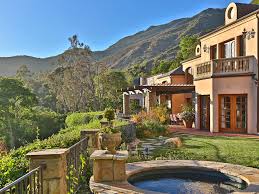 Day will consist of 2 Prime of Life Yoga® classes with Larry, 2 great speakers, exceptional catered food, optional spa treatments, and entertainment. Contact Samata International to register: info@samata.com
Total cost $200, early bird discount $175.
$50 deposit will hold your place.
Therapeutic Applications of Yoga Workshop
Altamonte Springs Yoga in Orlando, FL
July 23-24, 2016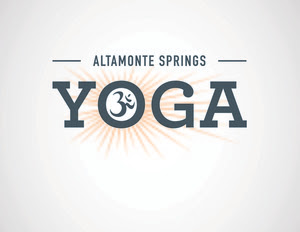 Saturday: Therapeutic Aspects of Yoga for Mid-life and Beyond
This workshop offers an overview of postures that are user friendly, analysis of function over form, sequencing, Yoga classes, an 8 step Wellness Plan, including food choices, improving sleep, and more.
Sunday: Yoga Therapy for the Lower Back
Learn and experience the most frequently used postures, breathing techniques and visualizations, to relieve specific back conditions and more.
---
IN THE MEDIA:
New Video Profile of Larry from superb filmmakers Sabine Wabnitz and Josef Rusnak
"I was very fortunate to have Sabine as a student in my Yoga Therapy Rx program at Loyola Marymount University. She and Josef are internationally renowned and are available for video profiles. See their very creative website, or contact Sabine at sab.wabnitz@gmail.com."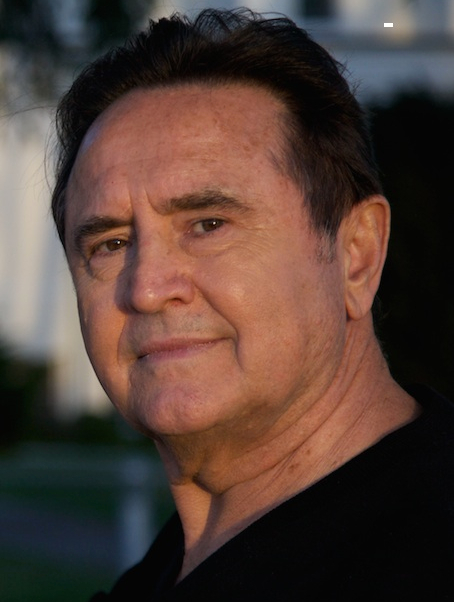 7-minute full version



35th Anniversary of Samata International
"The Gift that Keeps on Giving"
Year Long Celebration & Fundraiser
New videos posted every 2 weeks on our YouTube channel!
Subscribe to our channel HERE

Click HERE to join Samata International and the Himalayan Institute in building library and health branch centers in Cameroon, Africa!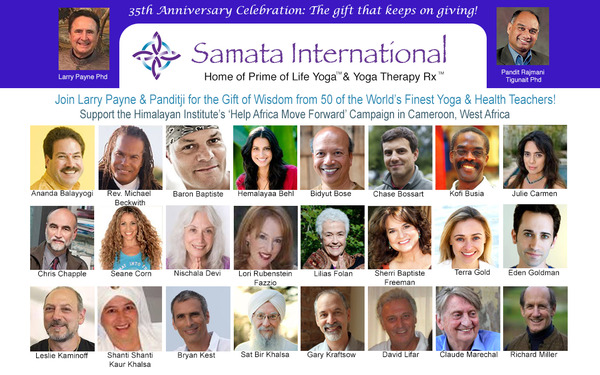 50 of America's finest Yoga & Health professionals share their free "Pearls of Wisdom" on our new YouTube Channel!
Please subscribe to our YouTube channel, where we feature our 35th anniversary celebration, interviews, Yoga tips, retreat videos, and more!