Dear KB,
Lots of great things going on, wishing you a great summer!
Blessings,
Larry
21-Day Guided Yoga Program by Larry Payne, Ph.D.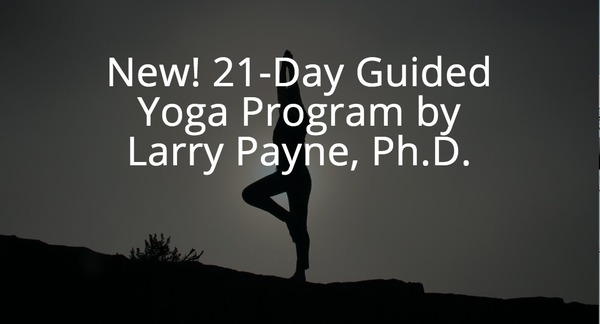 I am very excited to announce that my award-winning Yoga DVD's are now available in app form on your computer, iPhone, or iPad. Includes: guided practice sessions of 10, 20, & 40 minutes, practice reminders, interactive journaling, and practice history.
Please click here to see how to get started: http://www.pollinate.life/promo/pol21


Yoga Therapy Rx™ at Loyola Marymount University
Our premier Yoga Therapy program is now in its 12th year! Currently accepting applications for Levels I-III for the 2016/17 term, beginning October 1st. Featuring 29 of America's finest Yoga Therapists and Health Professionals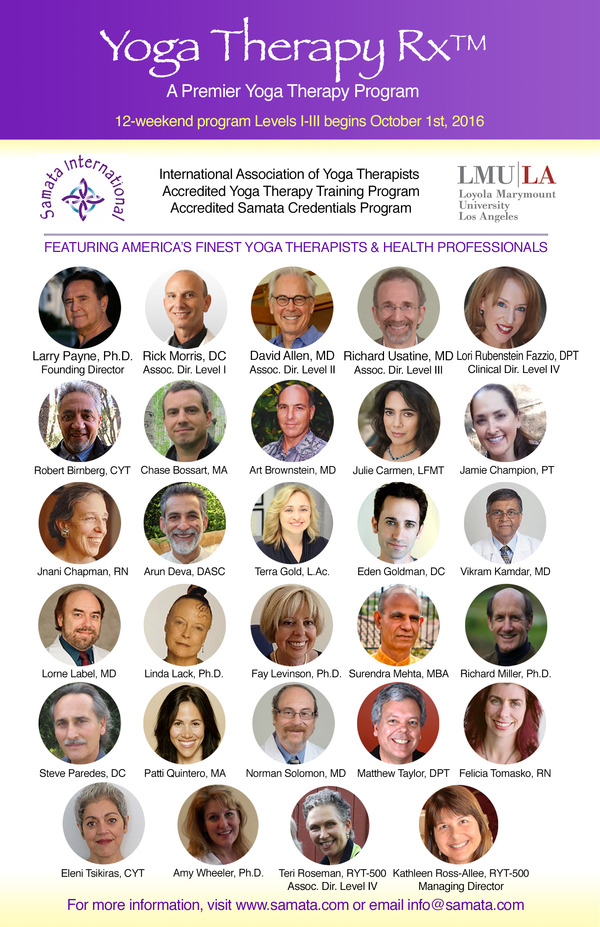 ---
RECENT EVENTS:
Prime of Life Yoga® Therapeutics Workshop in Orlando, FL
A great event at Altamonte Springs Yoga Center, hosted by MyLinda Morales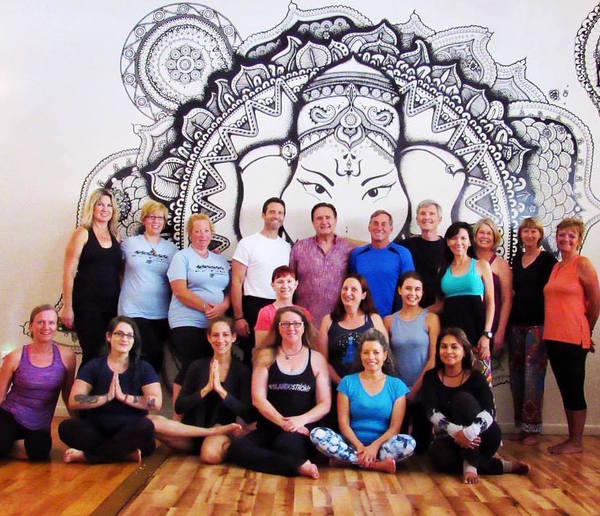 Prime of Life Yoga® Teacher Trainings
For Yoga Teachers & Sincere Students
If you have friends on the East Coast and in Northern CA, please share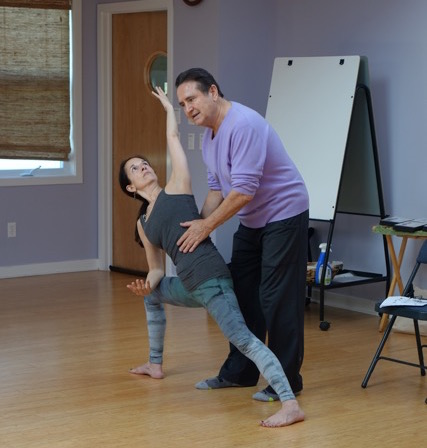 UPCOMING TRAININGS:
Princeton Center for Yoga & Health--Level II Prime of Life Yoga® Teacher Training; Princeton, NJ, November 3-6, 2016 | Next Level I: June 8-11, 2017 | Next Level II: October 26-29, 2017
Yoga Works--Prime of Life Yoga® Teacher Training at Yoga Tree Potrero Hill, San Francisco, CA; January 5-8, 2017
Loyola Marymount University--Annual Prime of Life Yoga® Teacher Training in Los Angeles, CA: March 9-12, 2017
---

UPCOMING YOGA DAYS & RETREATS:

Yoga Day in Malibu
with Larry Payne & friends
Sunday, October 9, 2016 at the Serra Retreat Center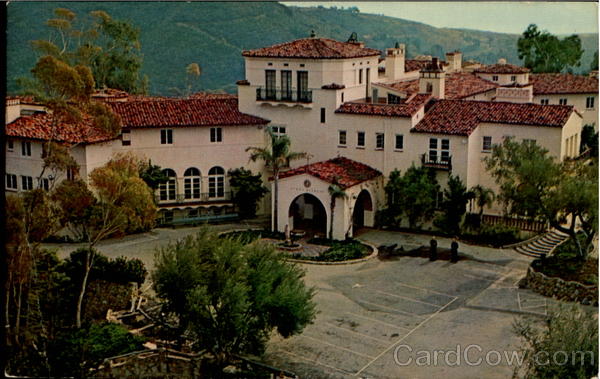 Day will consist of 2 Prime of Life Yoga® classes with Larry, 2 great speakers, exceptional catered food, optional spa treatments, and entertainment. Contact Samata International to register: info@samata.com
Total cost $200, early bird discount (before September 9th) $175.
$50 deposit will hold your place.

Prime of Life Yoga® Week at Rancho La Puerta


February 25-March 3, 2017
Voted number one fitness spa destination in the world 3 years in a row by Travel and Leisure magazine. Over 300 acres of hiking trails, Prime of Life Yoga® every day, as well as 5 fitness class choices every hour. Exceptional speakers and entertainers daily, a palace for a dining room with home grown organic foods, topped off with complete spa services at reasonable prices. A 3.5-hour drive from Los Angeles or the staff will pick you up at the San Diego Airport.
More Details to HERE!
---
IN THE MEDIA
Larry Payne was featured at the International Yoga Day Summit on June 21, 2016, along with Deepak Chopra, Seane Corn, Shiva Rea, Richard Miller, and more!
The Yoga Day Summit was a full day online event that explored the world of yoga.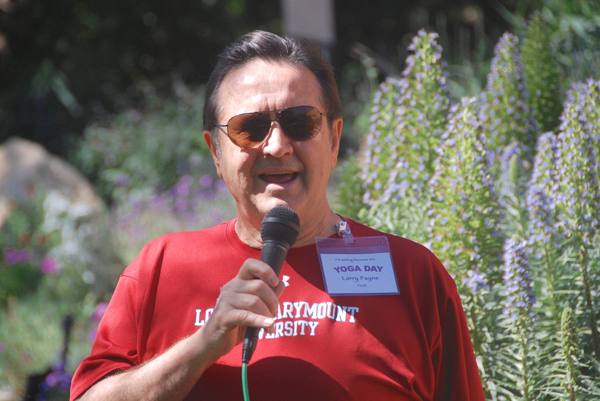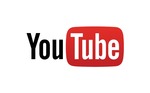 Please subscribe to our YouTube channel, where we feature our 35th anniversary celebration, interviews, Yoga tips, retreat videos, and more!