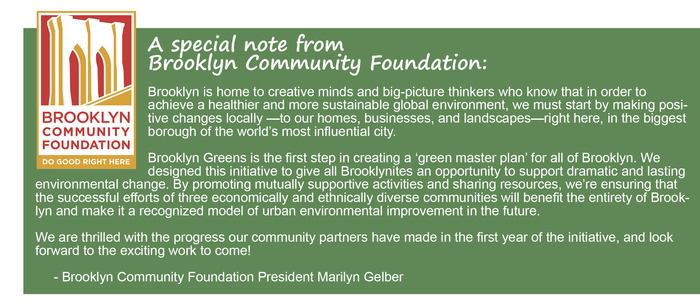 "

Aqui nos mantenemos unidos. Here we stand united." On September 16th El Puente and the community of Los Sures celebrated the official launch of the Green Light District with music, dance, food, public art, and a community declaration outlining a safe, healthy, affordable, j

ust and sustainable neighborhood.

The launch, held in the Espiritu Tierra Community Garden, was the culmination of a year of community empowerment, building a base of supporters and volunteers to carry out the work over the next ten years. About 300 community members attended, including students from the El Puente Academy for Peace and Justice; representatives from local partner organizations such as Southside United HDFC, First Spanish Presbyterian Church, Nuestros Ninos Day Care, PS 84, MS 50 and the offices of City Councilwoman Diana Reyna and U.S. Congresswoman Nydia Velazquez.

Additionally, street banners designed by young artists were unveiled announcing "Bienvenidos a La Comunidad de Los Sures," or "Welcome to the Community of the Southside." These banners are part of a strategy to brand the Southside as a Latino community with rich traditions, culture, and history in this neighborhood.