---
ANNOUNCEMENTS


Made in NYC Members Section Upgrade!
We've improved the Made in NYC website to make it
easier
for members to upgrade
their account settings!
Simply log in here to:
-
Upgrade your membership
-
Update your company's listing
-
Purchase Made in NYC hangtags
-
Download the Made in NYC Logo
-
Edit your account options












Made in NYC on YouTube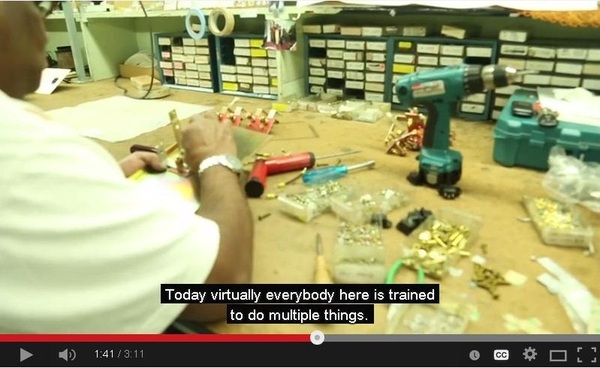 Factories in NYC are rarely - if ever - open to the public, which is why Made in NYC has launched a YouTube channel that gives you an insider's look at all kinds of local manufacturing facilities! The Made in NYC YouTube channel currently features videos from Open House New York's Factory Friday, a day of tours at eight factories across New York City in the lead-up to the 12th annual Open House New York Weekend. Click here for
a virtual tour of Kepco Power Supplies!
New Sourcing Assistance Platform

Need help finding just the right manufacturer in NYC? Made in NYC has launched a new easy-to-use sourcing assistance platform! By answering a few simple questions about your needs, Made in NYC will be able to better assist you in your design and manufacturing process. Visit the Made in NYC website to check it out for yourself!
Five Lucky Food Manufacturers
As a result of their participation in our recent Food Manufacturers Workforce Study, five lucky Made in NYC food manufacturers have been given free 6-month premium listing on the Made in NYC website! Congratulations to:
Thank you again to everyone who helped out with this important study!
---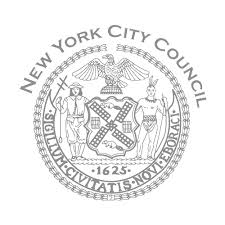 Engines of Opportunity

Recently, Melissa Mark-Viverito and the New York City Council issued a comprehensive report detailing the state of New York City's industrial sector and proposed new approaches to reinvigorating New York's manufacturing districts as engines of economic opportunity. The report identifies new zoning and land use tools that can help New York City support and nurture growth in both the manufacturing sector and the growing "creative" sector industries. Click here to read the full report!


---
OPPORTUNITIES
Product certifications like Health Product Declarations or Environmental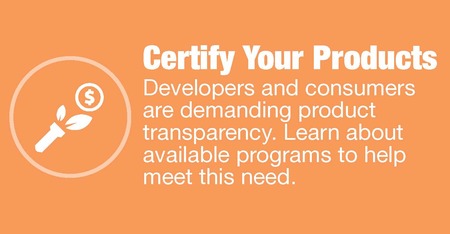 Product Declarations are two ways to set your business apart. Join the Spec it Green network and learn more about how the Pratt Center and partners can help you access these new certifications.

Building materials manufacturers interested in joining the Spec it Green network can join via a short intake form here.






Made In NYC Hangtags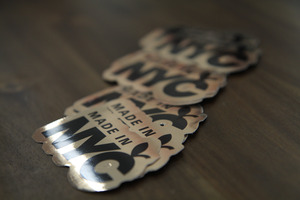 Hangtags available! 100 free and $.22/tag after that! This is a great way to show your customers what sets your product apart while supporting our program!
Note: If you have already been using the hangtags with your products, please email us photos!
---
FEATURED EVENTS

Southwest Brooklyn Industrial Development Corp (SBIDC) Holiday Party!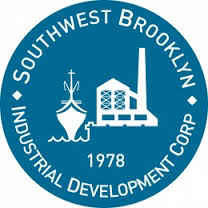 When: Wednesday, December 10th, 5:30 - 7:30 pm
Where: The Bell House, 149 7th St, Brooklyn, NY 11215
RSVP: Here!

Come celebrate the holidays with the local Southwest Brooklyn small business community! Snacks and refreshments will be made available. RSVP is required for this free celebration!

Southwest Brooklyn Industrial Development Corporation provides advocacy and services to help businesses in the Sunset Park, Red Hook and Gowanus neighborhoods grow and create employment opportunities for local residents.


---
Remains Lighting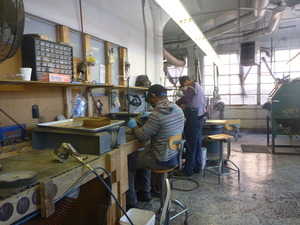 Remains Lighting designs, restores and manufactures lighting fixtures in a unique 25,000 sqft 4-story factory in Bushwick, Brooklyn. Founded by David Calligeros in 1996 as an antiques business in a commercial loft in Chelsea, Remains has since grown into a vertically integrated design, production and restoration enterprise. Even in the face of this growth, the business has managed to keep consistent its commitment to high standards of production, a necessity when serving some of the world's top architects and interior designers. Read the full story here!