Sizzling Summer Vegetables

There's something about biting into a juicy heirloom tomato warm from the sun, or corn on the cob grilled to perfection, or a crisp pickle you canned yourself, to remind you that summer is in full swing.

California's amazing summer veggie extravaganza includes bell peppers, sweet corn, tomatoes, eggplant, summer squash, green beans, and so many other fantastic veggie edibles that you'll have a hard time choosing - so try them all for a real taste of summer.

---

Food Movement Rising

Join the "Food Movement!" Watch and share this video about the growing food movement. You are already part of the solution by shopping at your farmers' market. Spread the word!



---

Perfect Pickling

Canning and preserving summer's luscious produce is fun and rewarding. One of the easiest preserving techniques is pickling. Purchase a lug of pickling cucumbers or a pile of green beans or a few bags of sweet corn and you're on your way to creating some very tasty pickled treats.

You'll need a few basics like pickling salt, pickling spices, jars, lids, and a large pot to get started. Click here to learn some canning basics and then check out our dill pickle recipe.

Some great canning books for both beginners and veterans alike include the Ball Complete Book of Home Preserving, or Pickles and Relishes. And then proceed to pickling paradise!

---


Vote for your favorite farmers' market through August 31.


Market Highlights

Rose Mae Orchids: Stunning orchids in all shapes, colors, and sizes. What great gifts they make!

Teng Lee: Asian greens and fresh herbs, Thai peppers, heirloom tomatoes, longbeans, eggplant, and Chinese broccoli.

Achadinha Cheese Company: Award-winning goats milk cheeses in several varieties. Try the feta cheese on some big thick slices of tomato.

Tu Universo: Organic kale, Swiss chard, lettuce, salad mixes, summer melons, and even cactus!

Calolea Olive Oil: Plain and flavored olive oils and balsamic vinegars. Try some with your grilling marinades or in fresh salad dressings.

---

August 3: VA Palo Alto Arts is here to entertain you.

August 17: Bring a reusable bag to the market and get $1 Carrot Cash to spend at the market.

August 26: Our Cookin' the Market chefs will be on hand to prepare fresh and simple recipes using market produce. Stop by and taste a sample and pick up a recipe.

Don't forget your Frequent Shopper Card. After 5 punches, win great prizes! See the market manager for details.

---

Cookin' the Market
Chef Erica Emme

It seems to start as a whisper around our markets….tomatoes are here. They arrive slowly as farmers bring just a box or two as they start to ripen. By now, however, full-fledged tomato season hits and the news seems to race through market stalls. Cases of gorgeous tomatoes cascade from many booths and talk of caprese salads and BLT's fills our brains. My preference is to enjoy them thickly sliced, lightly salted and peppered, and served with a chunky homemade blue cheese dressing. A little bit retro, a lot of delicious, this Fresh Tomato Salad comes together quickly and easily, perfect on those hot summer nights when less kitchen time is key.

Stay connected! Join us on our Cookin' the Market Facebook page!

---

Fire Up the Grill!

It's time to fire up the grill and enjoy the great outdoors. The weather's nice and the produce is amazing. Toss up a grilled summer potato salad, add some grilled cantaloupe and shrimp kabobs, grilled herb corn and grilled tomatoes with basil vinaigrette. End the meal with some grilled ginger peaches with fresh raspberries. Grillin' and chillin' - that's what summer's all about!


---





Forward this message to a friend
800.949.FARM www.pcfma.com
In This Issue
Sizzling Summer Vegetables
Perfect Pickling
Market Highlights
Food Movement Rising
Cookin' the Market
Fire Up the Grill
Fresh Approach
What's in Season
Local Happenings
---
Get Involved to End Childhood Hunger!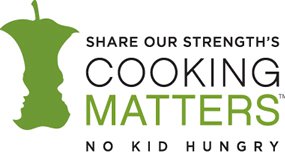 Our 100th Cooking Matters class wrapped up in June, and we now count over 900 Bay Area residents among our growing group of graduates. About 85% report they now eat more fruits and vegetables. As one teen grad said, "I've most definitely become more aware of what foods I put into my body. I read the nutrition facts on a daily basis now and support my family and friends in making healthy choices."

Our volunteers have given over 6,000 hours to the program. What gets them going? "The wonderful connection we made with the students. They were so eager to learn, had wonderful spirits, and were very grateful for the opportunity. I loved watching them evolve and open up as the weeks went on," said volunteer nutritionist Renee Pletka.



Want to join us? We're waiting for you to

get involved!

---the Fresh Approach team
---
Local Happenings



Twilight Summer Concert Series

, through August 20, 6:30pm to 8pm, at Mitchell Park.

August 6: Tempest
August 13: The Sun Kings
August 20: Teens on the Green
---
What's in Season

Fruit: Apriums, blackberries, cantaloupe, grapes, honeydew melons, nectarines, peaches, pears, plums, pluots, raspberries, strawberries, watermelon.

Vegetables: Artichokes, beets, bell peppers, bok choy, broccoli, cabbage, carrots, cauliflower, celery, chard, corn, cucumber, eggplant, garlic, green beans, herbs, hot peppers, kale, leeks, lettuce, mushrooms, onions, potatoes, spinach, summer squash, tomatoes.

Coming Soon: Apples, persimmons, winter squash.
---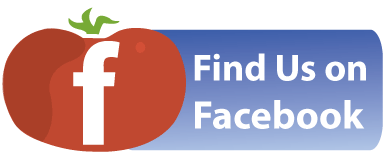 VA Palo Alto Farmers' Market, Wednesdays, 10am to 2pm, through November 16, 3801 Miranda Ave.